The top 5 social media material organizing tools review
As a 2-year-experienced social media manager, I constantly do lots of reference analysis and research. This process was a fuss before I tried out using some design file management software. Fortunately, there is a range of them that are really useful and help to accelerate my workflow!
I've listed five tools that I've used below. Let's start reviewing and find yourself the best one to organize social media files!
5 Tools I've used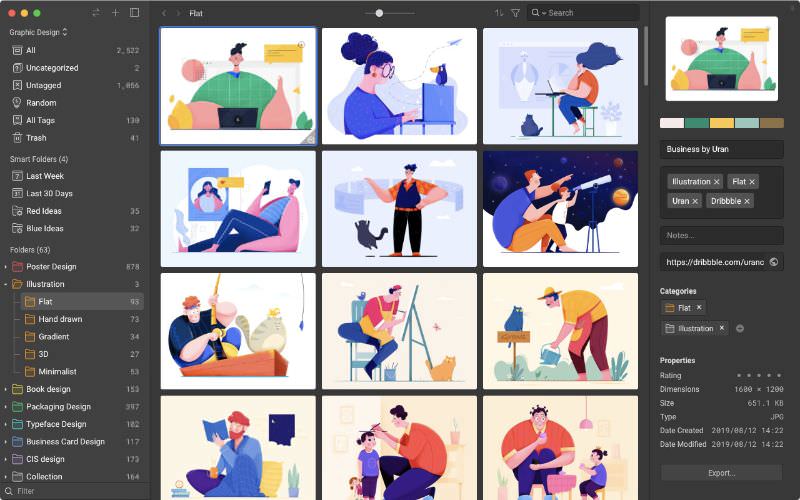 Image from Eagle
Eagle is a powerful design assets management that can sort dozens of ideas in minutes. I always use it to capture picture layouts from other social media accounts, collect successful marketing case studies, and manage any relevant files, with the help of its browser extension. And it gets better, the browser extension allows me to batch save ALL the images from a web page, even on the right-click disabled ones!
Within the software, I would say that the "smart folder" feature makes it stands out the most. It helps me sort images with color, names, tags, or URLs, which is considered helpful when I need to find a specific reference among thousands.
I am still stuck with Eagle nowadays, highly recommend it to those who need to manage with piles of creative files all day!
Pros:
Support ALL file formats, including GIF, OBJ, fonts, etc.
Feature-rich
Intuitive and clean user interface
Great for collaboration
Regular updates
Cons:
Price:
$29.95 with free updates for a lifetime
They also offer a 30% off educational discount and a 30-day free trial.
Platform: macOS 10.13+ or Windows 7+ 64bit. Extensions are available for Chrome, Safari, Firefox, and Edge.
---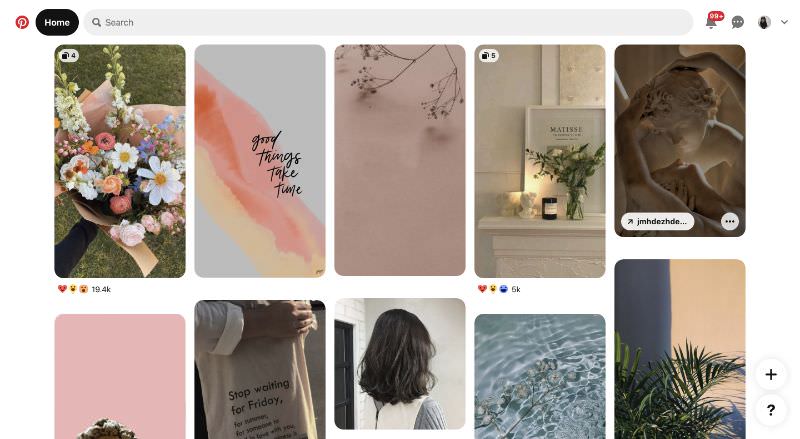 Image from Pinterest
Pinterest is an image sharing and social media service designed to enable the saving and discovery of information on the internet using images and, on a smaller scale, animated GIFs and videos, in the form of pinboards. It helps me collect lots of design references and compare competitors' products.
But Pinterest only supports image formats, which means I have to organize other files with other software, which is obviously inconvenient for me. So I gave up using Pinterest to manage design files, though use it as an excellent references collector.
Pros:
Abundant and beautiful references
You can promote your business with it
All boards are open
Cons:
Cannot add tags to pictures
It's time-consuming to collect pictures
Price: Free
Platform: iOS platform
---
3. Pixave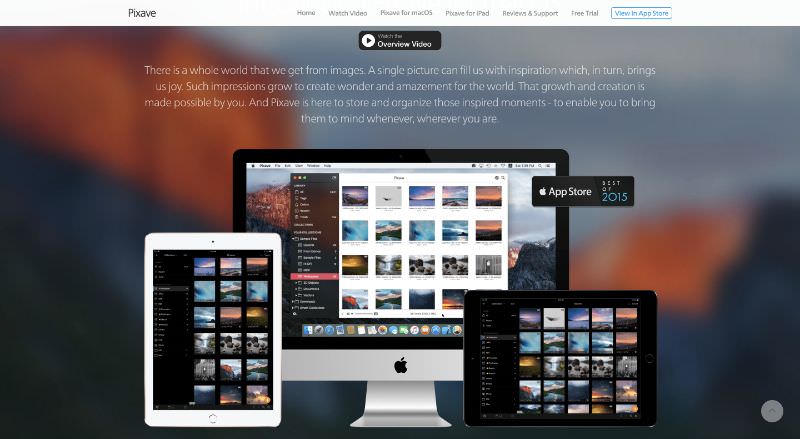 Image from Pixave
Pixave is an innovative image organizer with a useful workspace that helps you focus on your images.
Its interface is pretty clean and capable of small-scale picture management. However, once you started working on multiple projects, it can be a disaster. Not a quite good experience with this tool, but if you're not planning to use Pixave to manage dozens of files, it might suit you.
Pros:
Clean UI
Have mobile version
Cons:
Almost stop to update
The import process can be very slow
No frequent update
Price: $4.99
Platform: Web and apps
---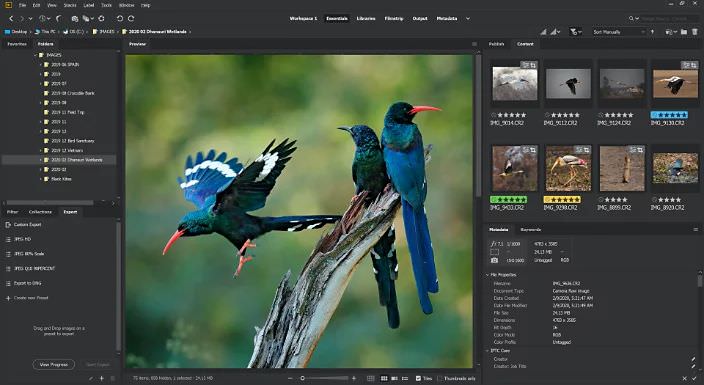 Image from Adobe Bridge
One of the leading and well-known software to manage photos. Adobe Bridge supports RAW, PSD, and other image formats with high quality. With this tool, you can keep track of your idea by using standard metadata keywords and description fields, which helps you easily re-locate your assets later by simply recalling that an image featured a man with a pair of skis or a woman with a blue dress.
However, sometimes it's a bit slow to load the program initially and it takes up more space on my computer.
Pros:
Displays all images at a glance
Highlight images with star ratings
Cons:
Sometimes slow
Has a complicated UI
Takes up space on a computer
Price: Free (with purchase of the Creative Suite - from $69.72/month)
Platform: Desktop Apps for Windows and macOS
---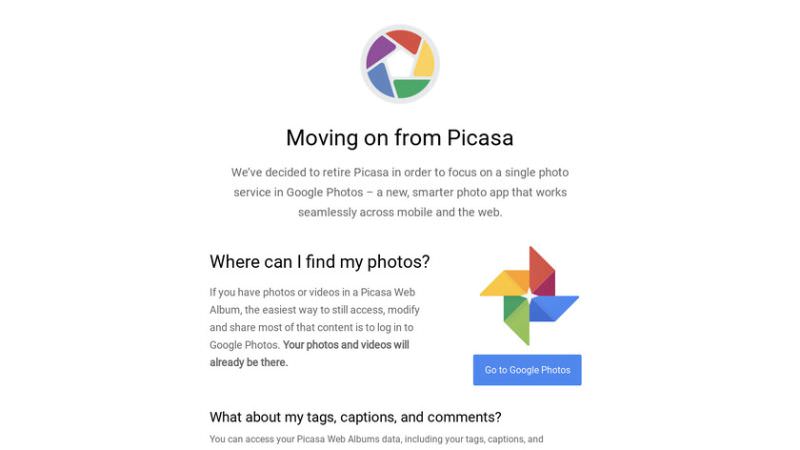 Image from Picasa
Picasa is a free photo organization and editing app from Google. It includes basic image editing, complete with a range of effects. It's lightweight and very fast in use, and even the import is painless. It's a great free option if you're mainly interested in photos and images rather than every type of digital media.
However, it has the same problem with Pinterest that it doesn't support video or font files. And that makes it the least preferable tool for me.
(Update: It seems that Picasa is combined into Google Photo now.)
Pros:
Includes image editing
Lightweight
Cons:
Doesn't support many formats
It's retired (combined into Google Photo)
Price: Free
Platform: Mac, Windows
---
Summary
In conclusion, if you are seeking a more efficient way to organize "images or photos", I will recommend trying Pinterest as it's able to work on multiple devices. But for more versatile and comprehensive use, you should give Eagle a try. It won't disappoint you!