The Best 13 Screenshot App to Streamline Your Workflow
Having a powerful screenshot tool can do a lot to help your work by capturing important information, collecting inspirational resources, or recording document problems. It's essential software for creative professionals, especially for designers who love to store UI references from websites to study the trends and components from others.
But what is the best screenshot app to use? We've crafted 13 screenshot software in this article, let's take a look!
---
The Best 13 Screenshot App You Should Try
Eagle is a comprehensive digital asset management tool that makes it much easier to quickly find what you need with its robust search filter. You can also add tags, ratings, comments, or even write down your ideas & inspiration directly on all types of design files! On their windows version, you are allow to give screenshot annotations such as drawing, highlight, arrow, mosaic to help you easily highlight the important area in your screenshots.
If you usually capture inspiration from the web, Eagle's Extension is right for you to collect them with just one click! You can either capture the whole web page or store selected areas with ease, then organize the assets immediately in the Eagle library!
Pricing: 30-day Free trial / US$29.95 (One license for two devices)
Platform: macOS, Windows
---
2. Snagit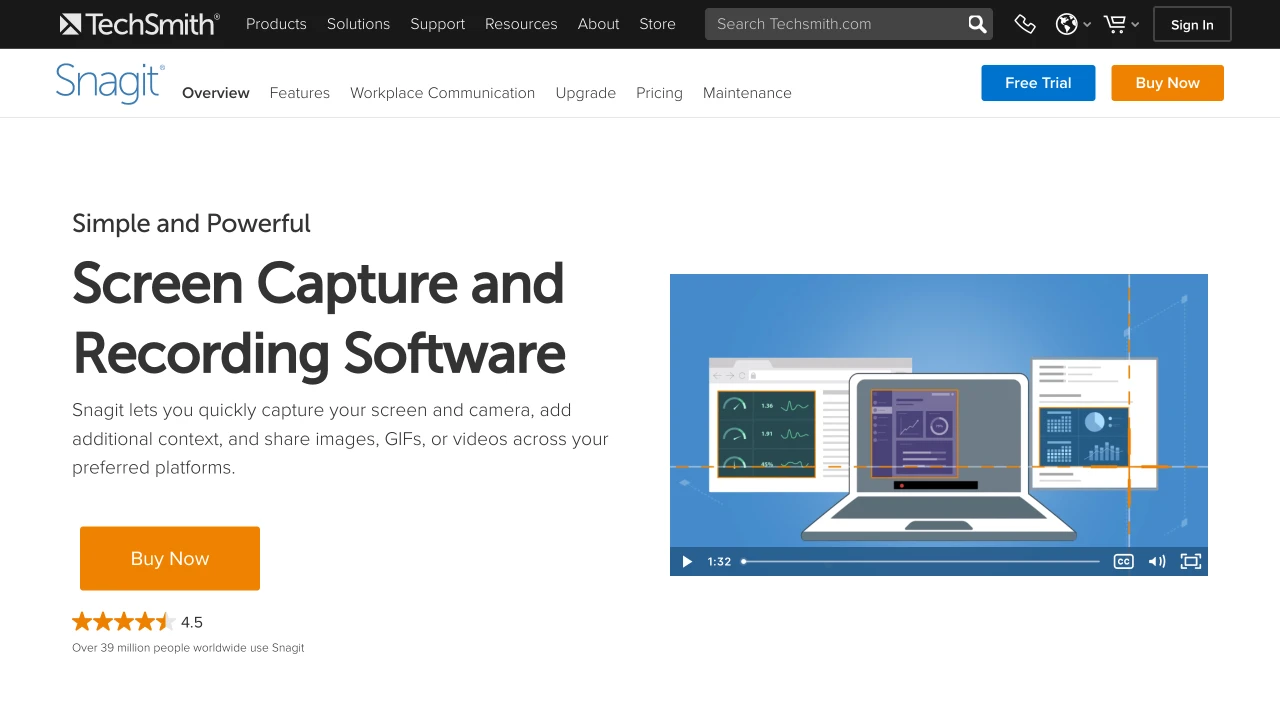 Image from Snagit
Snagit is probably the most expensive screenshot app at the moment, which is more suitable for those whose work involves creating and editing screenshots every day. It has an impressive feature list including OCR technology, the library, video capture, simplified tool, adding additional context, and sharing images, GIFs, or videos across your preferred platform, and more.
Pricing: 15-day Free trial/ $49.99
Platform: Windows, macOS
---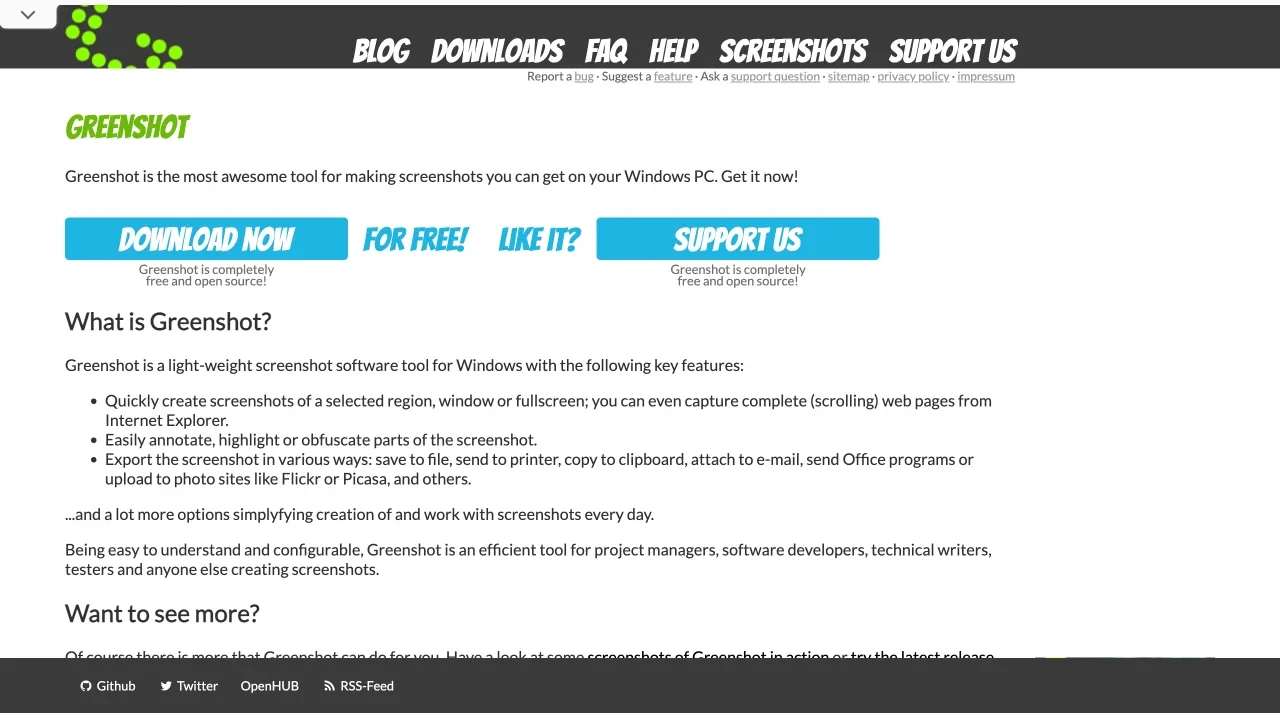 Image from Greenshot
Greenshot is a lightweight screenshot software tool for Windows with key features such as scrolling capture, annotation, simplification, and more. It is open-source, beginner-friendly, simple, and clean. It's recommended to those who only need the basic screenshot tools, to use Greenshot to save valuable time!
Pricing: Free/ $1.99
Platform: Windows, macOS ($1.99)
---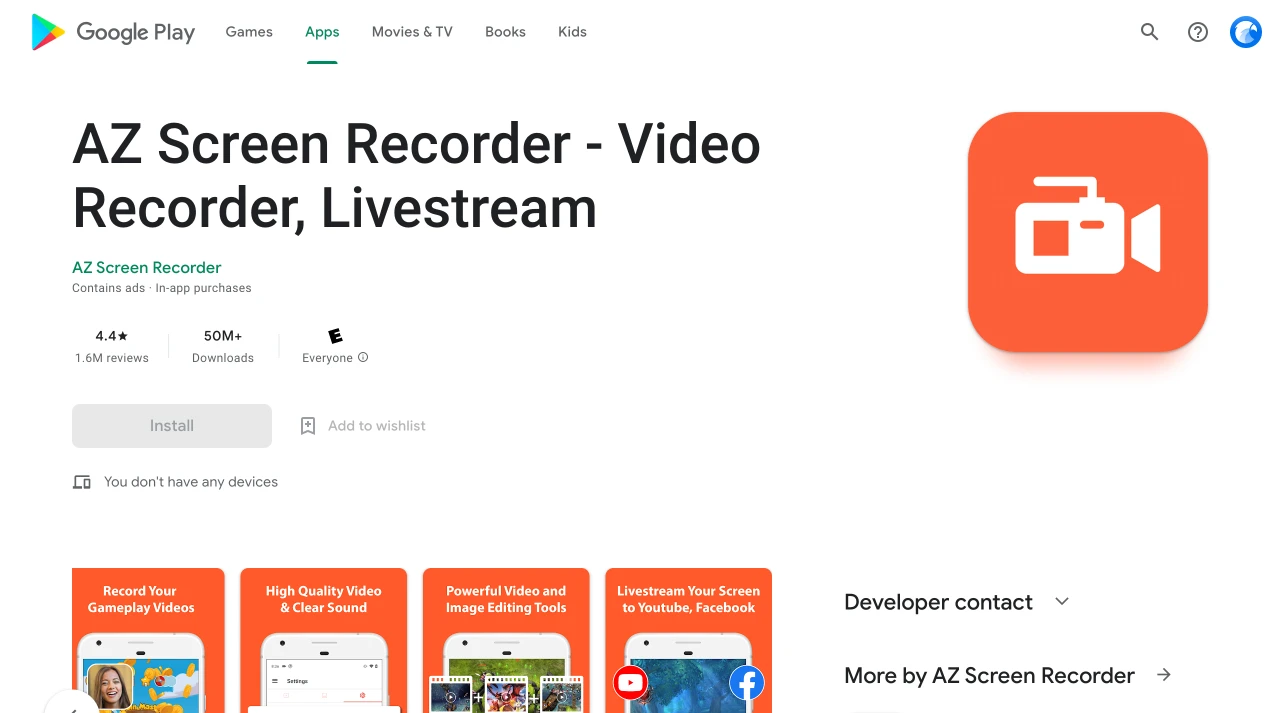 Image from AZ Screen Recorder
AZ Screen Recorder is a screen recorder app. It's relevantly stable and high-quality as it has no time limits, no watermarks, no ads, and an excellent user interface. Its primary function is recording your screen as a smooth and clear video, with the help of a ton of features like screen capture, screen video recorder, video editor, and live stream screen, this screen recording app provides an easy way to record screen videos such as video tutorials, video calls, game videos, live shows.
Price: Free / $2.99
Platform: Android
---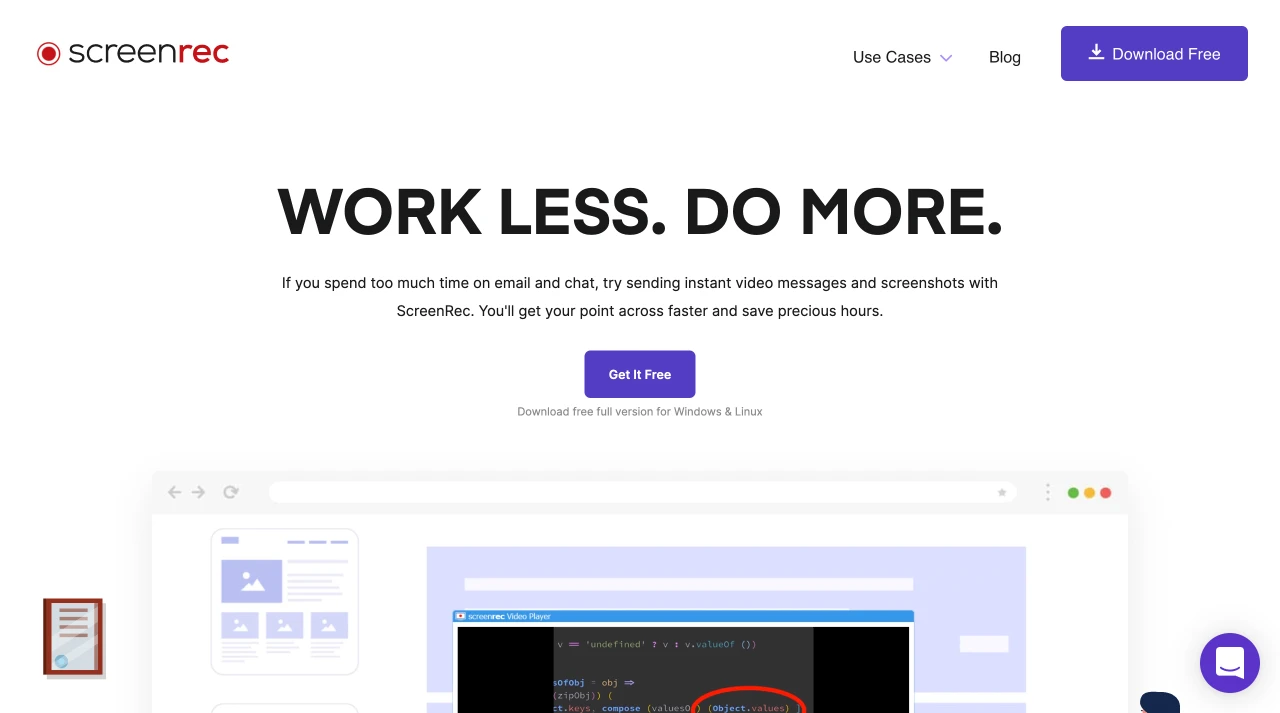 Image from Screenrec

"ScreenRec is a new type of productivity tool that helps you save time and communicate faster with instant private video messages and screenshots." Besides Eagle, ScreenRec is another screenshot app that helps to boost your productivity. You can use it to record your PC screen, add an annotation to the screenshots, and even share it wherever you like.
Pricing: Free
Platform: Windows, Linux, macOS (coming soon)
---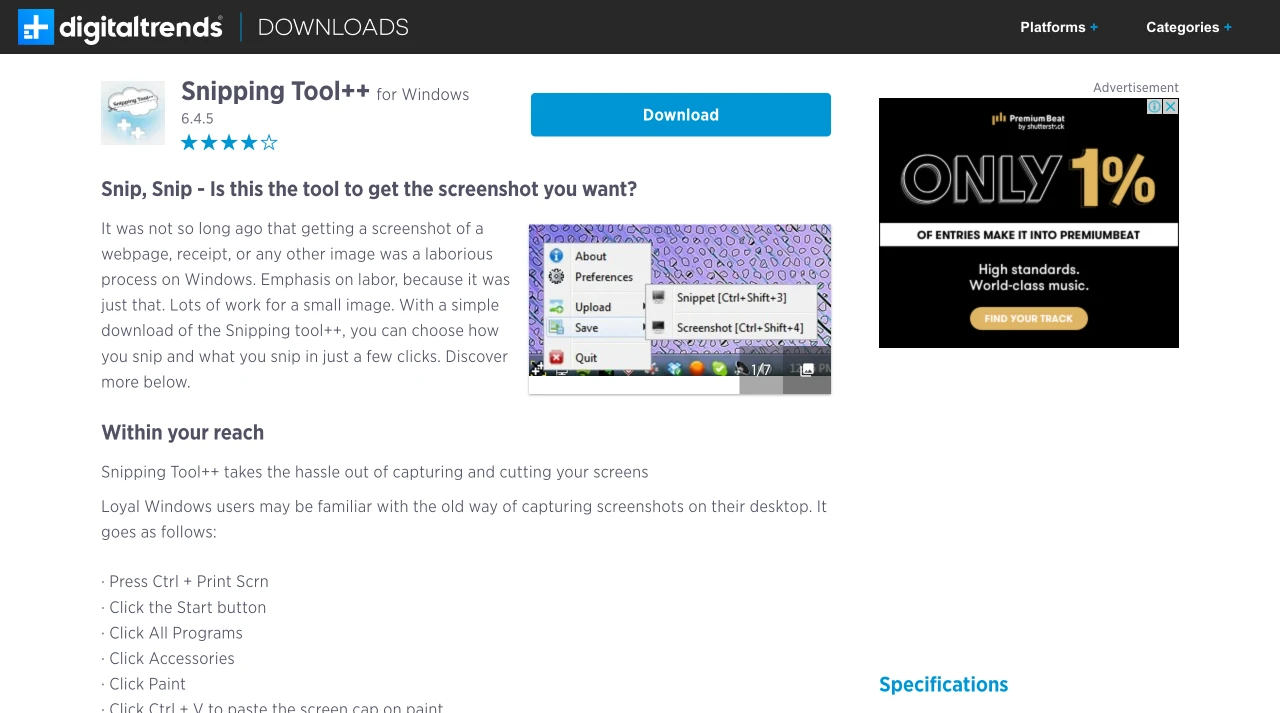 Image from Snipping Tool ++
Snipping Tool++ is an easy-to-use, straightforward, and simple program to take screenshots on your Windows computer. It can capture any boxed or free form region and gives you basic editing options.
It may not be the fanciest or feature-richest tool amongst, but its great user interface covers it all. To start using, remember to have Java Runtime Environment installed on your computer.
Pricing: Free
Platform: Windows
---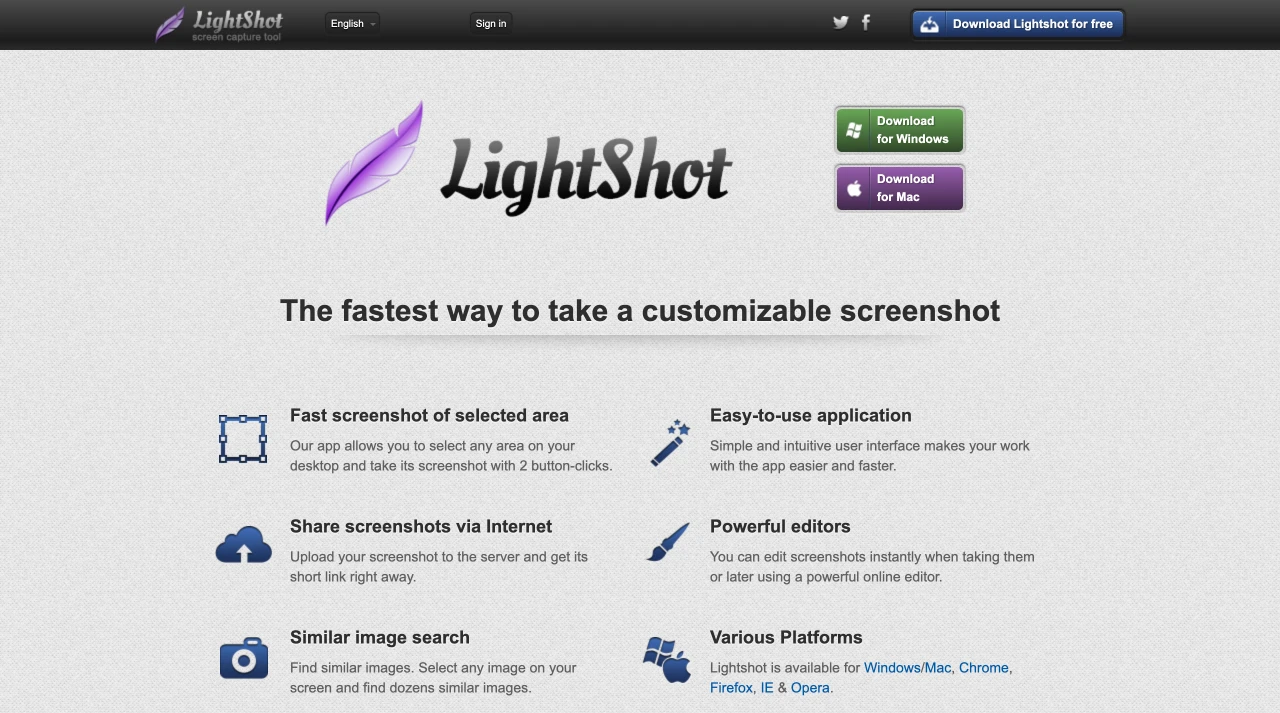 Image from Lightshot
Lightshot is a screenshot app for PC that offers the fastest way to take customizable screenshots. Developed by PrntScr.com, Lightshot supports saving screenshots by clicking simple buttons and uploading them to the servers, then you can access your own online gallery! However, you need to be aware of the lack of security of Lightshot, images that contain personal and sensitive information shouldn't be uploaded there.
Pricing: Free
Platform: macOS, Windows
---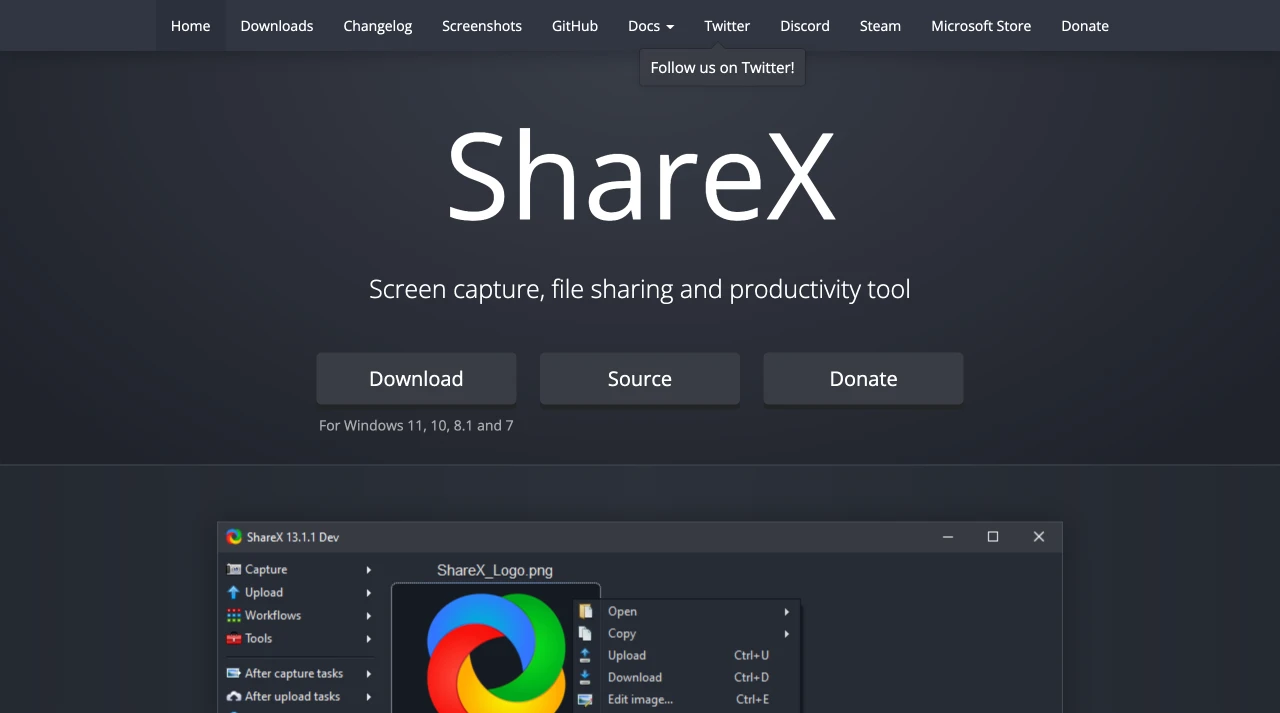 Image from ShareX
ShareX is a free and open-source program that lets you capture or record any area of your screen and share it with a single press of a key. It does everything from capturing the active window or the active monitor to uploading your content to dozens of predefined sites. It's another feature-rich screenshot software and the most suitable for those who love to share via social media.
It also supports image editing like many screenshot tools do, including crop, highlight, add mouse cursor icon, blur, etc. What's more, it lets you define steps to run automatically after you upload the image, so you might shorten the URL and copy it to your clipboard for quick sharing.
Pricing: Free
Platform: Windows
---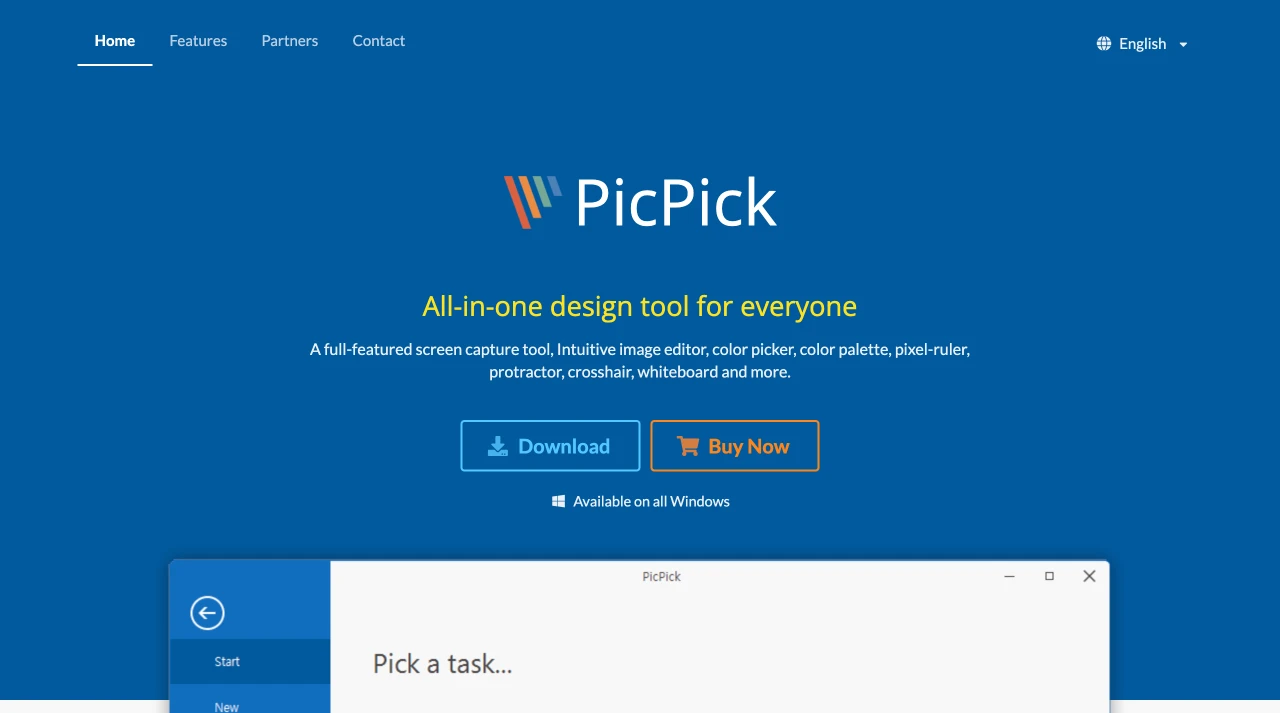 Image from PicPick
PicPick is more than a screenshot app it's full of various features including an image editor, color picker, pixel-ruler, whiteboard, and more. The features are too rich that PicPick isn't so beginner-friendly, however, it is worth it. You can use PicPick to snip entire web pages and edit the screenshots right after the collection.
PicPick is best suited for those who are looking for an advanced editor and a screen grab app rolled into one.
Pricing: Free/ $2.5
Platform: Windows
---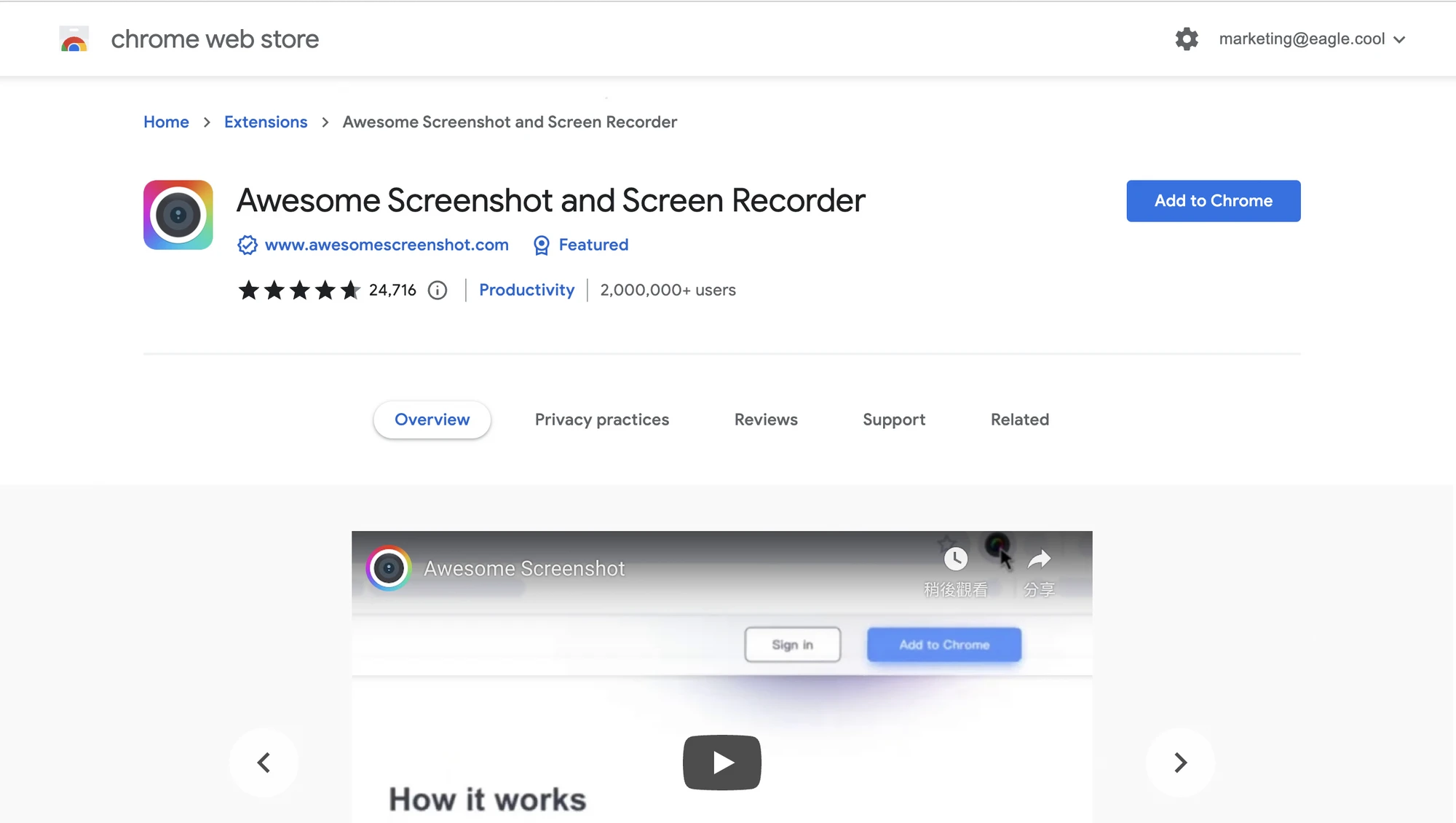 Image from Awesome Screenshot
Awesome Screenshot is a 2-in-1 recorder and screen capture tool. It's a browser extension, easily installed, but somehow makes your computer run slow.
Regardless of the downside, Awesome Screenshot is highly recommended to those who love to capture web designs or collect design references from web pages. You can instantly upload the screenshots to Google Drive as long as you're signed in. It is limited to 30 seconds or 30 images though.
Pricing: Free/ Up to $6
Platform: Chrome, Safari, Firefox
---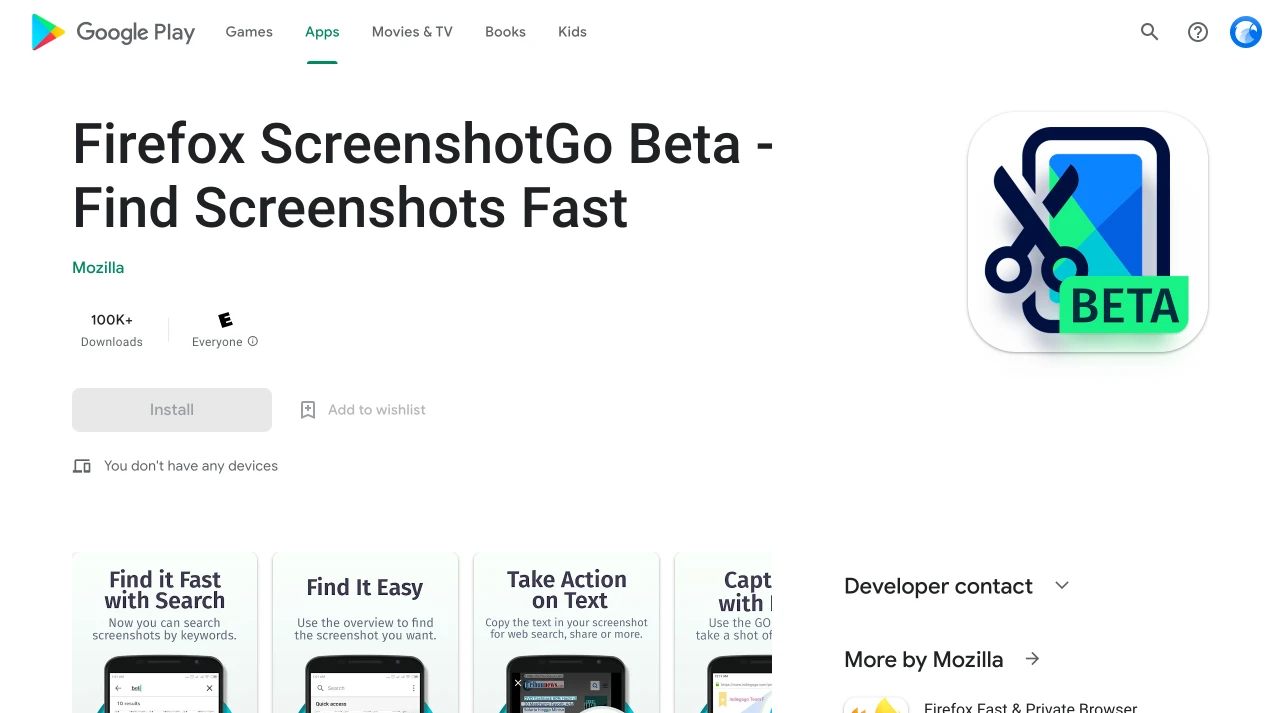 Image from Firefox ScreenshotGo
Firefox ScreenshotGo lets you take and organize screenshots easily on your Android phone. Take screenshots with one tap and instantly sort or organize them into collections. It enables OCR and other technology to help you organize all the screenshots with ease. Some other features include the ability to extract text from a screenshot and the ability to quickly take screenshots from everywhere. It's in beta so there are bugs, but most people don't seem to run into them often.
Firefox ScreenshotGo is currently available only in Indonesia.
Price: Free
Platform: Android
---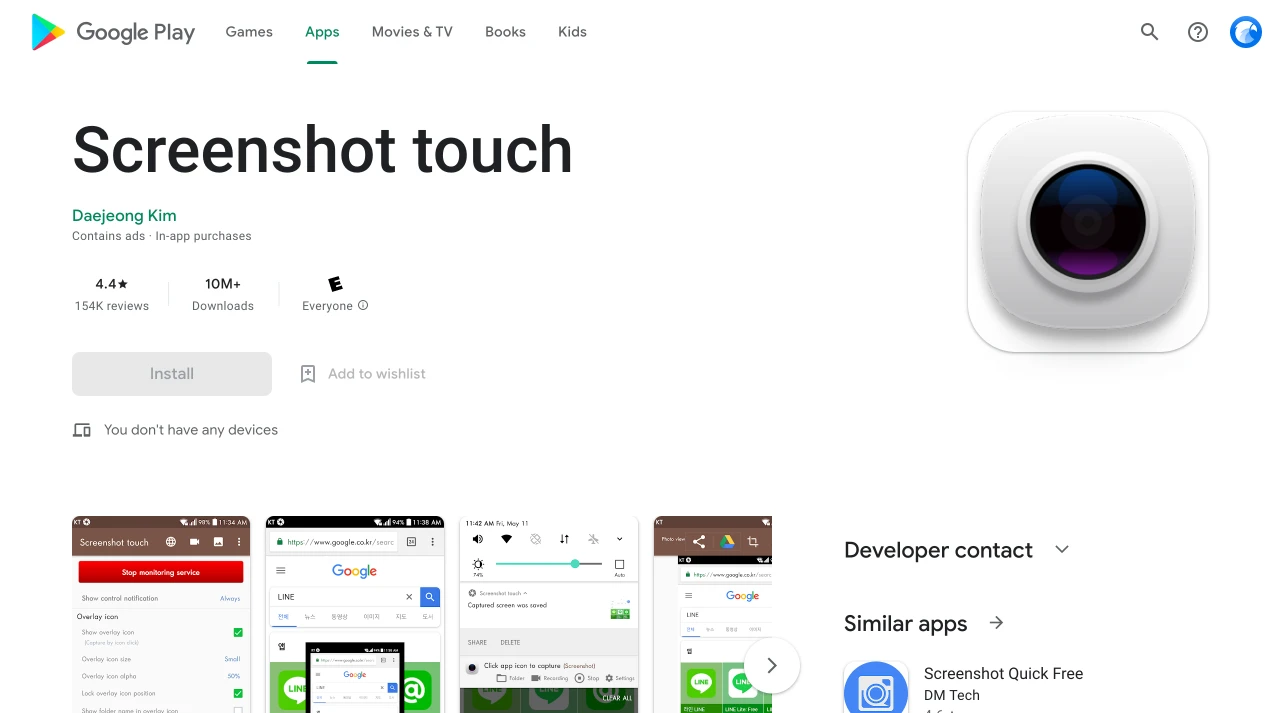 Image from Screenshot Touch
Screenshot Touch is an app to create snapshots of whole websites as they're shown on your smartphone. It has features like capturing by touch, video-recording, in-app web browser, image cropper, and more. You can also create video captures too!
Upgrade to the premium version to remove advertising.
Price: Free / $4.49
Platform: Android
---
Image from Screen Master
Screen Master is a free, easy-to-use, no rooting required screenshot and photo markup tool. It provides a variety of annotation features including whole web page capture, adds text, pixelated images, drawing circles, and more. You can also capture the screen by touching the floating button or shaking the device, letting you take screenshots most easily.
To have a clearer user interface, there's a fairly cheap pro version to remove advertising or add new features. Recommended to you!
Price: Free / $4.99
Platform: Windows, Android
---
Messy library? Organize your images with Eagle
Now you got piles of images on your computer, next, you should learn to store them logically. Here, I'll recommend Eagle, a powerful files organizer, to lighten your burden! It can automatically organize your images by names, tags, or even color. Save you time when finding one and efficiently improve your workflow!
Give it a try: https://en.eagle.cool/
Lastly, if you are eager to learn more design information and resources, visit and bookmark Eagle blog to become a better creative professional!