Must Read 15 Animation Books to be a Pro Animation Designer
Looking for resources to become a PRO animation designer? You've come to the right place! Before diving into making massive animation to accumulate your experiences, you should always remember that reading provides the most comprehensive prospectives and makes you understand the core value of arts.
So, in this article, we reviewed our top 15 animation books from the history of animation to the technical skill used in modern industry. All of them are must-read books to shape your animation drawing techniques, beginner animation design tips, and tricks, whether you are just a student or an animator looking for improvement, you can all take a little bit out of these books and learn new perspectives and inspirations about animation!
Ready to spark the imagination and enrich your animation and design career? Let's get started!
---
1. The Animator's Survival Kit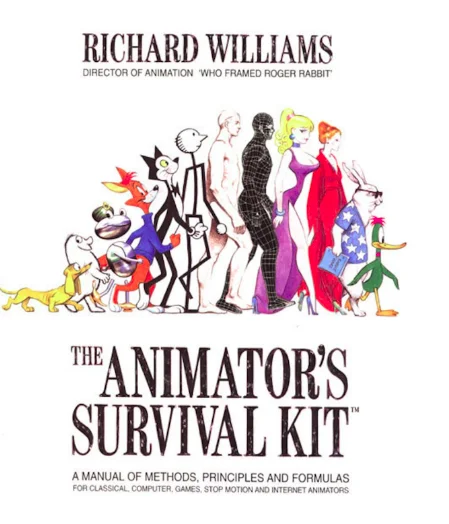 image from The Animator's Survival Kit
If there's one book that every animator should own, everyone would agree with The Animator's Survival Kit.
It's mainly illustrations, the best learning tool for this subject. You can learn about all basic principles of animation like timing, spacing, weight, posing, and acting. No matter whether you're a beginner or an expert, don't miss this book.
Link: https://www.amazon.com/Animators-Survival-Kit-Principles-Classical/dp/086547897X/
---
2. Animated Storytelling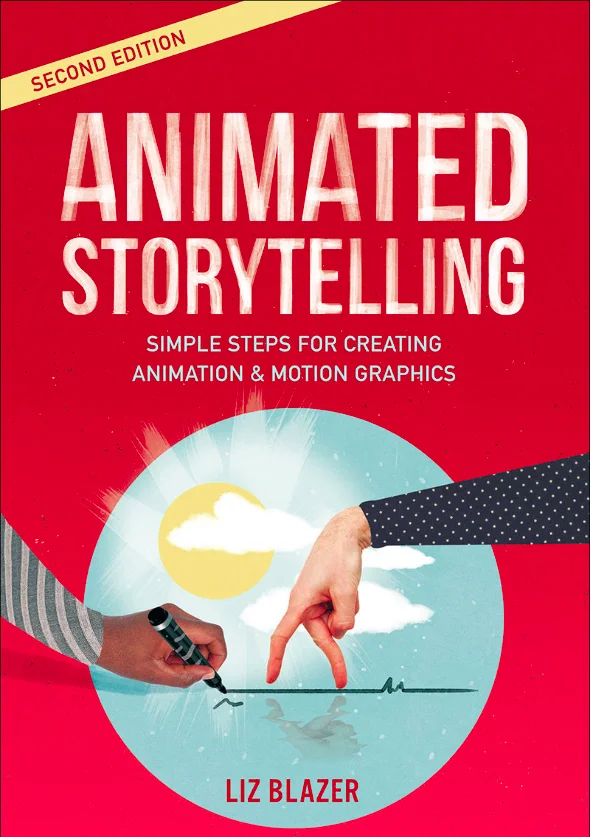 image from Animated Storytelling
As The Animator's Survival Kit shows you the mechanics of character animation, Animated Storytelling shows the reader how to combine that animation with design and storytelling to create a film, using animation software for beginners.
In Blazer's book, you'll learn lots of practical information about the pre-production, story-boarding, and design process before doing a motion graphics video. Liz Blazer's 10 simple guidelines, clear examples, and easy-to-follow exercises can give you a comprehensive look at the film-making process.
Link: https://www.amazon.com/Animated-Storytelling-2nd-Liz-Blazer/dp/0135667852/
---
3. The Illusion of Life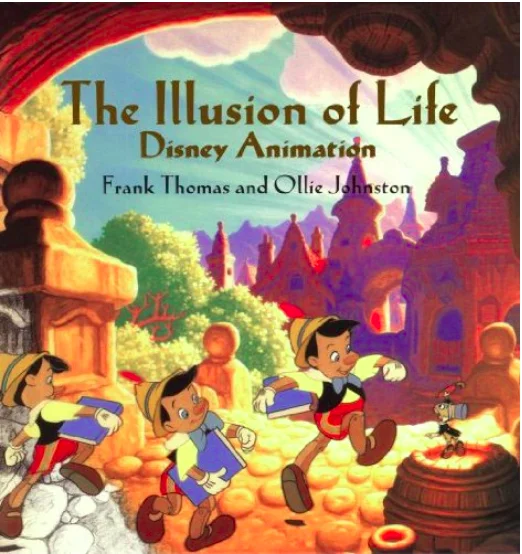 image from The Illusion of Life
The Illusion of Life is one of the thickest, heaviest, well-illustrated books. These 580 pages can offer you the deepest look into Disney's animation history.
In this book, you can find the 12 principles of animation. However, it's not only about the animation. Apart from teaching you how to animate, they tell stories about the behind-the-scenes on how everything was done in Disney as well.
If you're a Disney fan, want to know how animations were made and the thought process behind the animators, then you'll love this book. If you want to study the works of animation masters, this book is worth reading more than one time.
Link: https://www.amazon.com/Illusion-Life-Disney-Animation/dp/0786860707
---
4. Acting for Animators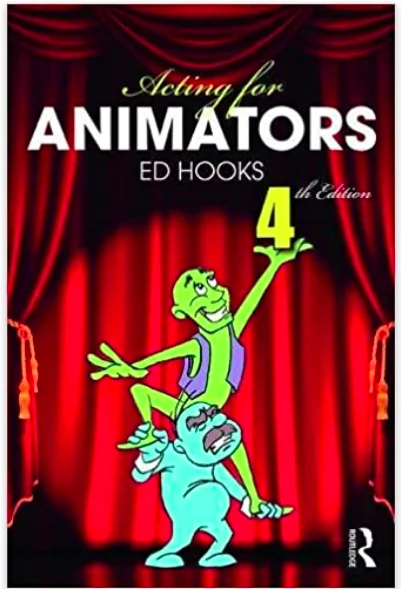 image from Acting for Animators
Acting for Animators is an essential acting guidebook that provides an introduction to the world of acting for new animators. He covers basics like classical acting theory to explain everything — character analysis, physical movement, facial expression, and scene structure.
This book could serve as an invaluable primer for beginner animators and a useful reference for experienced animators.
Link: https://www.amazon.com/Acting-Animators-4th-Ed-Hooks/dp/1138669121/
---
5. Sketching for Animation
image from Sketching for Animation
It's a nice book with lots of ideas and quick tips on sketching. Over 350 pages, you'll learn exercises and tips to apply to your sketching workflow. The author Peter Parr has numerous examples from his animation classes that can give you insight into your design work. The subjects discussed are using shapes, perspective, drawing figures, landscapes, capturing movement, developing ideas, characters, layout, and composition.
Link: https://www.amazon.com/Sketching-Animation-Developing-Characters-Sketchbook/dp/1350087092/
---
6. The Animator's Eye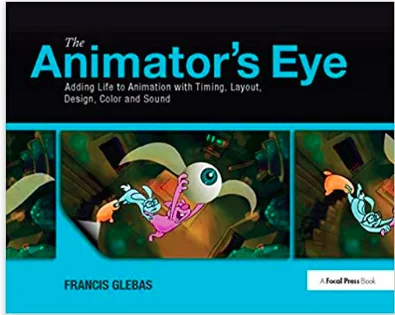 image from The Animator's Eye
In this book, the author Francis Glebas walks you through everything on the journey to creating an animated short film. The principles he shares are used in all forms of animation, 2D, 3D, stop-motion, and digital. He emphasizes visual storytelling with volume, shape, light, and perspective. The goal is to train your eye to see properly and to build ideas from imagination.
He also breaks down popular animated features to demonstrate why they work so well later in this book. So just follow the steps of Francis Glebas, he will give you a deeper look into the animation process.
Link: https://www.amazon.com/Animators-Eye-Adding-Animation-Timing/dp/1138403156/
---
7. How to Make Animated Films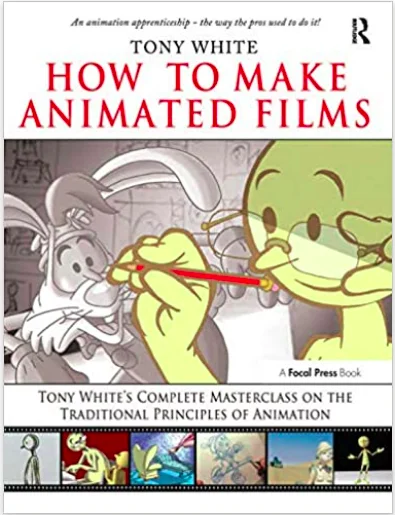 image from How to Make Animated Films
If you want to know how to make movies from start to end till their distribution, How to Make Animated Films is the book you're looking for. The author Tony White has decades of experience working in the animation industry, he offers all sorts of tips and guidelines about what to concentrate on and what to avoid. The best about this book is that it comes with lots of free samples and DVDs, you can watch him draw and replicate on your own.
Link: https://www.amazon.com/How-Make-Animated-Films-Masterclass/dp/0240810333/
---
8. The Nine Old Men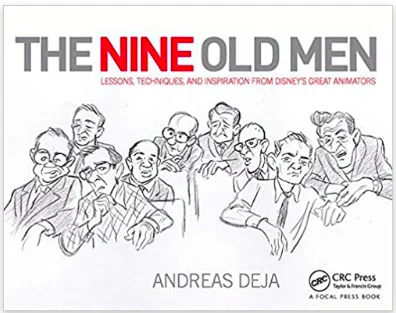 image from The Nine Old Men
Walt Disney's team of nine old men were the legendary animators who made tremendous strides for the animation department of Disney Studios.
As you would expect, each of the nine men has a chapter that details their personal history and their unique skills at Disney Studios. These aren't specific skills that'll apply to every animator, and it's not a how-to book covering specific features of animation. However, you can find out how these nine incredible animators think about their work.
Link: https://www.amazon.com/Nine-Old-Men-Techniques-Inspiration/dp/0415843359/
---
9. The Noble Approach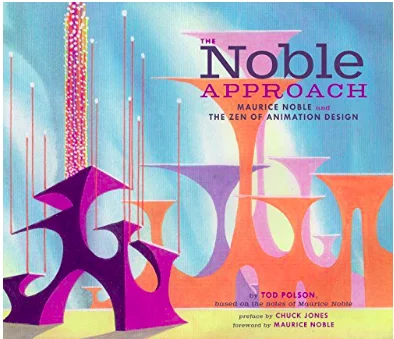 image from The Noble Approach
The Noble Approach is a 176-page book that's part Noble's biography and part animation design philosophy of Maurice Noble. Maurice Noble's contributions as an animation production designer and layout designer to some classic cartoons like Robin Hood Daffy and Duck Amuck.
In this book, you can get to glimpse into the world of Maurice and how he approached animation design, including a lot of original artwork like sketches and production concepts detailing the process from start to finish.
Link: https://www.amazon.com/Noble-Approach-Maurice-Animation-Design-ebook/dp/B00EB2Q5OS/
---
10. Setting the Scene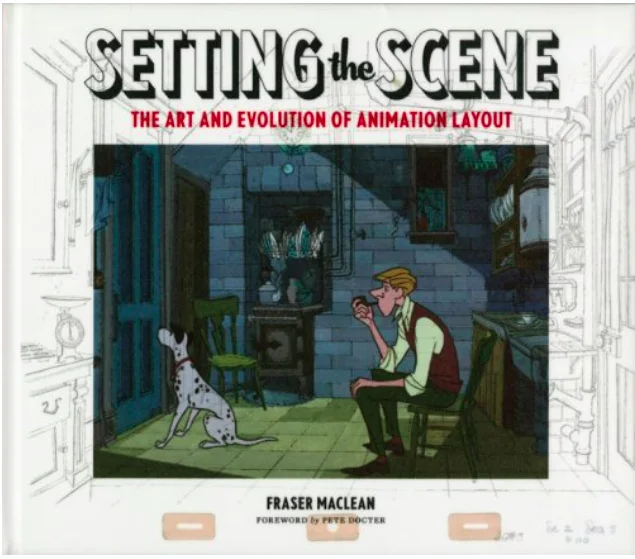 image from Setting the Scene
The importance of layout and background are often neglected in animation. However, a film is not complete without layout and background. This book will take you on a journey through the layout history and evolution, how to create these backgrounds, the people who are involved, and what they use.
You may find many books talking about stories, characters, and storyboards, but Setting the Scene could give much attention to layout subject which not many books have covered in so much depth.
Link: https://www.amazon.com/Setting-Scene-Evolution-Animation-Layout/dp/0811869873/
---
11. Directing the Story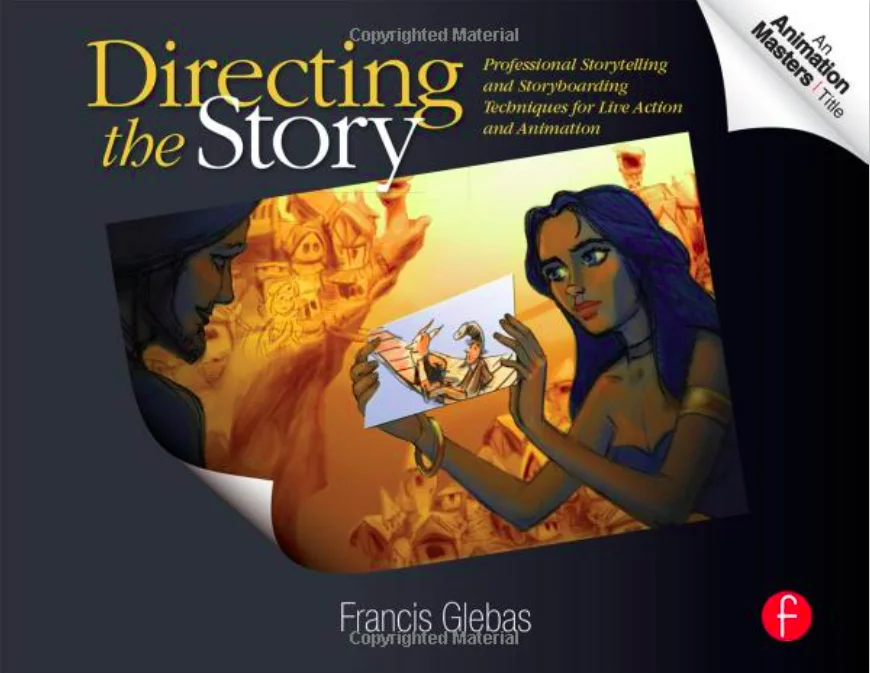 image from Directing the Story
If you are looking for a book that can give you inspiration and purpose to animate, get this book immediately! This book will teach you how to get your audience "lost in the story" of your movie. You may learn a lot of animation skills and concepts in other books, but Francis Glebas can help you structure those ideas into a story that makes sense. He provides methods on how to create meaning and entertainment in your stories and gives you plenty of examples of how to do it correctly and incorrectly.
Link: https://www.amazon.com/Directing-Story-Professional-Storytelling-Storyboarding/dp/0240810767/
---
12. Creating Animated Cartoons with Character
image from Creating Animated Cartoons with Character
It is a book written by Joe Murray, an Emmy Award-winning creator of Rocko's Modern Life and Let's Go Luna! So it is not surprising that you can find a snapshot of the industry and all the mechanics running deep below the surface -- insider advice, handy techniques, and behind-the-scenes stories. This fully illustrated book can help you produce your animated series.
The best thing about this book is that you can look for more information by searching the series mentioned during the interviews. If it's not enough for you, at the end of the book, he lists all the books you may be interested to read.
Link: https://www.amazon.com/Creating-Animated-Cartoons-Character-Developing/dp/0823033074/
---
13. Drawn to Life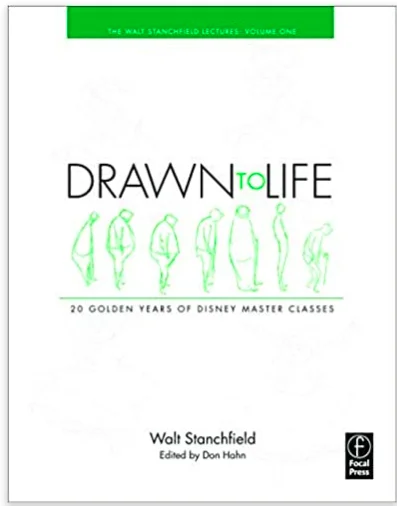 image from Drawn to Life
The Drawn to Life volumes collect the notes for life drawing classes from long-time animator Walt Stanchfield. In these books, there are many different lessons relating to drawing and animation like creating believable characters, learning to observe, understanding gestures, etc.
These books are more thinking than drawing technique books. Every page contains bits of information or philosophy on drawing that could think differently about drawing. They're not books to be read in one go, instead, you'll gain more inspiration going through them again and again.
Link: https://www.amazon.com/Drawn-Life-Classes-Stanchfield-Lectures/dp/0240810961/
---
14. Cartoon Animation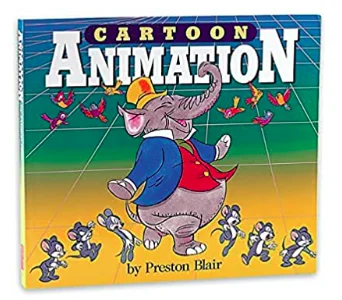 image from Cartoon Animation
Originally released in 1994, Cartoon Animation is an old but extremely valuable guide for creating cartoon-style animators. It's a book that had been used by animation students for decades. Preston Blair is one of those people that everyone knows without realizing that they know. He worked under Disney and MGM, having created some of the most memorable cartoons of all time.
You'll learn five areas in his book, character development, character movement, animation, dialogue, and technical topics as camera synchronization and sound. It's also good to learn animal animation from this book since it shows many examples of animating different types of cartoon animals in detail.
Link: https://www.amazon.com/Cartoon-Animation-Collectors-Preston-Blair/dp/1560100842/
---
15. Timing for Animation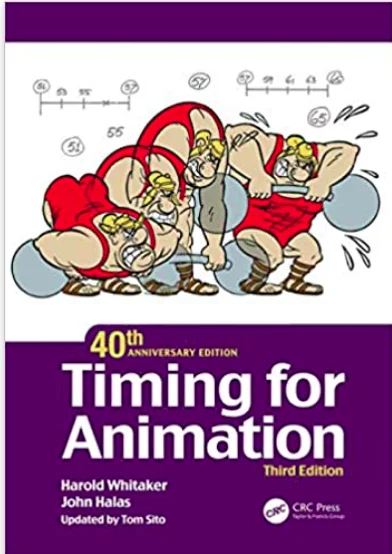 image from Timing for Animation
Timing for Animation has remained a classic book for every animator since it was first published in 1981. The principles that it lists are still as relevant today as they were when it was first published. As the title states, timing is important. The 184-page book breaks down the general principles of timing into six different sections that show you how to properly frame your animations.
The second edition includes timing for digital production, digital storyboarding in 2D & 3D, and even the use of After Effects as well.
Link: https://www.amazon.com/Timing-Animation-Anniversary-Harold-Whitaker/dp/0367527758/
---
Want to boost your animation productivity and inspiration? Let Eagle help!
As Disney's Nine Old Men who came up with all approaches to their core animation have all become a legacy, their spirits, knowledge and passion would live on with us through books and films. Hope you guys enjoy this best animation book list and if you are already be inspired to collect or create something new, here's a tool named Eagle that I recommend using!
Eagle is a PC software that is designed especially for animation designers to help you collect all the inspiration and motion design projects together in a library. You will be able to categorize those different animations you see online efficiently and preview them easily. Also, with its powerful searching filter, you get to find the inspired files you saved months ago within seconds to build your own NEW animation!
Try Eagle now and collect amazing animation you see online >> https://en.eagle.cool/download
Image from Eagle - Preview files that inspired you
Lastly, if you are eager to learn more design information and resources, visit and bookmark Eagle blog to become a better creative professional!
If you are still lacking animation-related inspiration and incentives to create something new, feel free to dive into Eagle Community to explore stunning animated assets shared by thousands of designers worldwide. Let Eagle be your best design assistant!