Best 9 illustrators YouTube follow list 2023
While designers or illustrators may share their pieces on Instagram, some may disclose the technique they use or behind-the-scene moments on their own YouTube channels. For those who are eager to learn from professionals, this is the easiest way to be inspired!
Here, I'll share a YouTube subscribe list of illustrators. Have fun reading!
---
Best 9 illustrators YouTube subscribe list
1. Fran Menses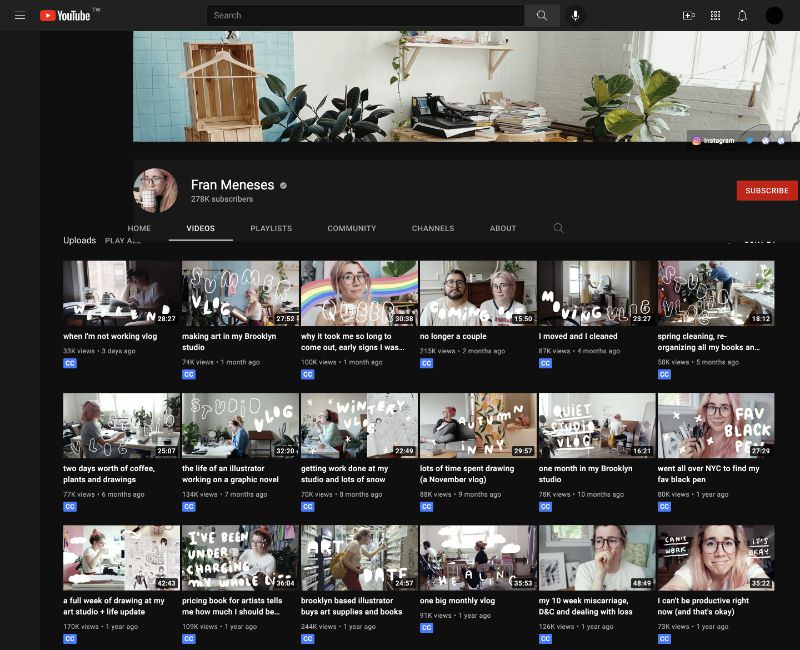 Image from Fran Menses
Based in Brooklyn, Fran Menses illustrates and owns an online shop where you may find some second-hand t-shirts and dope stationery. You can also find her works on book covers and comics. If you're interested in a freelancer's life, do check out her YouTube channel!
Links: https://www.youtube.com/c/FranMeneses/videos
---
2. Jeremy Mura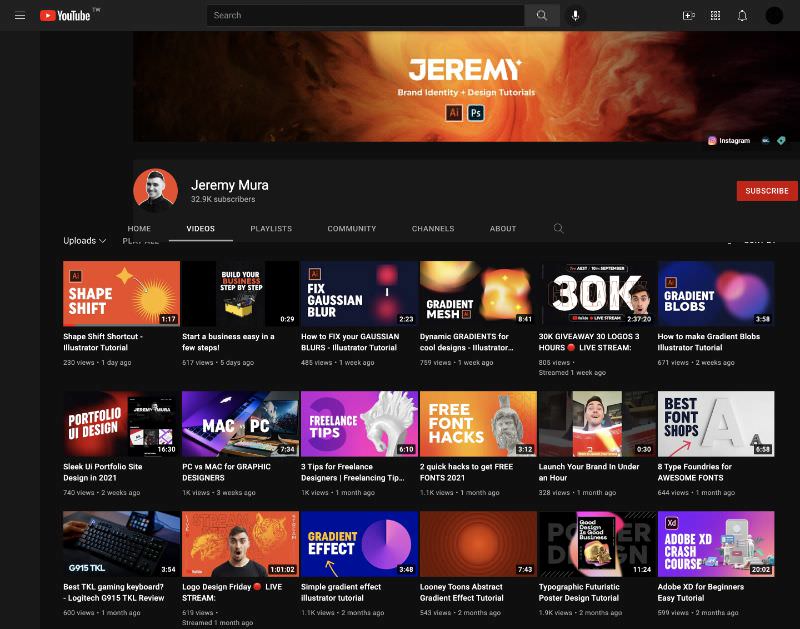 Image from Jeremy Mura
Jeremy is an Australian designer that specializes in branding, logo design, identity systems, graphic design, etc. He uploads videos weekly which means there are a bunch of versatile skills that await you to digest. Go check him out now!
Links: https://www.youtube.com/c/JeremyMuradesign/videos
---
3. paloma the peach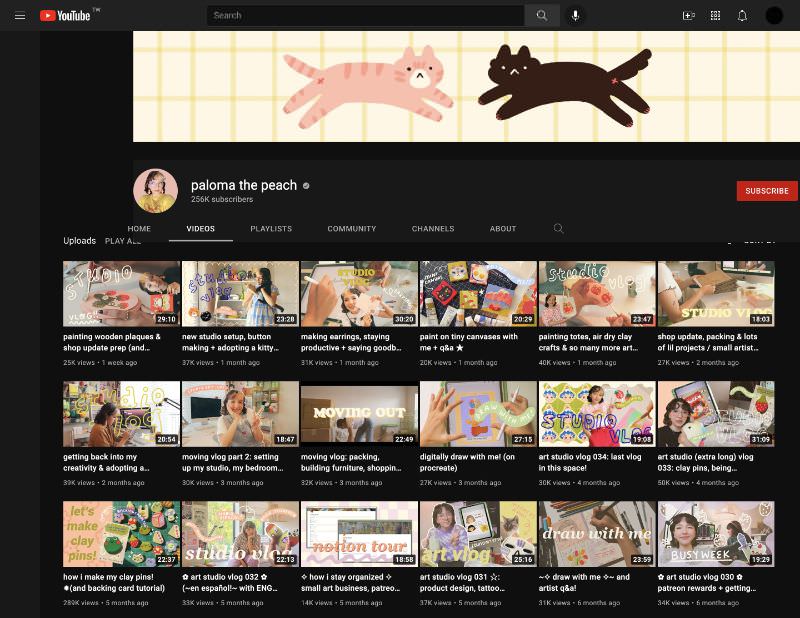 Image from paloma the peach
This channel not only shares how an illustration was done but also an illustrator's daily life. The style is chilling and aesthetic, pretty delightful to watch. Even if you're not into design, you can enjoy it as well. Stay inspired!
Links: https://www.youtube.com/c/palomathepeach/videos
---
4. Dan Gartman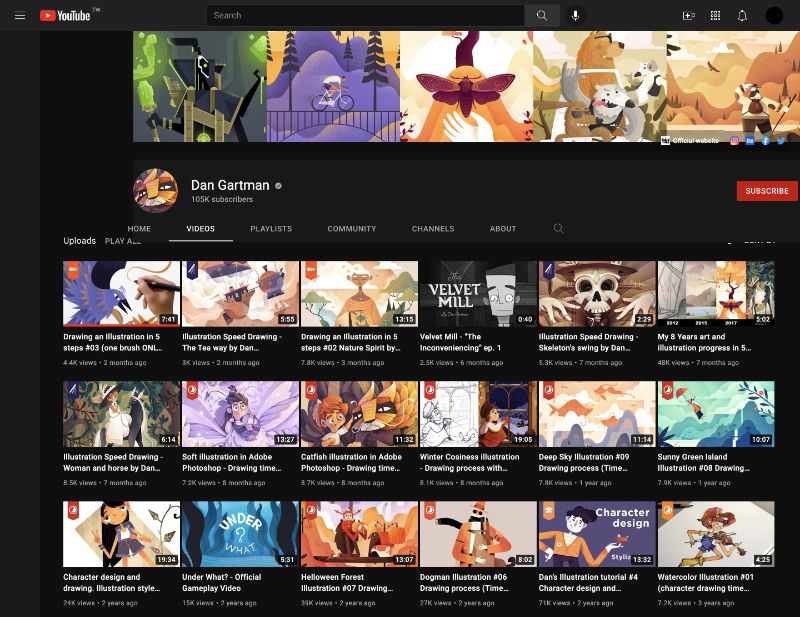 Image from Dan Gartman
Dan Gartman is an illustrator from Ukraine based in Warsaw, Poland. He talks about illustration and drawing in his channel, for example, tutorials, sketching, working time lapses, tools, etc. The brands he'd worked with included Rainforest Alliance, Oxford University Press, Snapchat, Walmart, and so on.
Links: https://www.youtube.com/channel/UC3ACPbqZDYj0XPnVMZTGqbw
---
5. Ben Marriott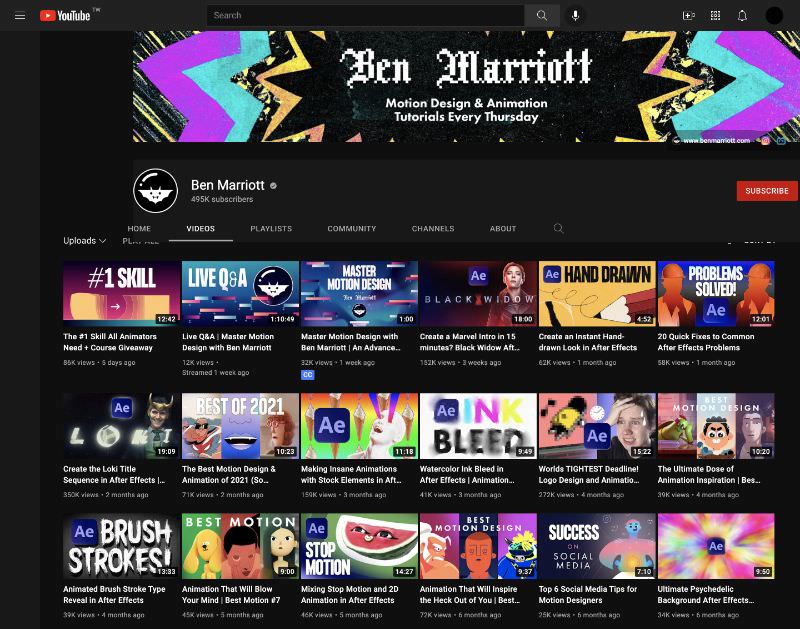 Image from Ben Marriott
Based in Sydney, Ben shared lots of tutorials of illustrations, motion designs, and reviews the annual best pieces. You're sure to be amazed by all those tricks and help you deliver better works!
Links: https://www.youtube.com/c/BenMarriott/videos
6. Asia Orlando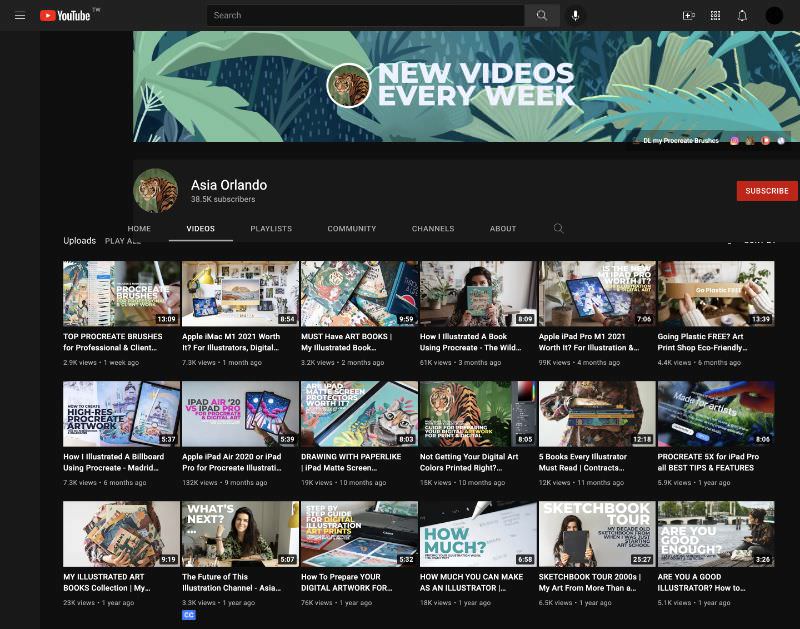 Image from Asia Orlando
Asia is an illustrator based in Amsterdam. She's talking about both the business and creative side of illustration in this channel. If you're thinking about taking an illustrator as a job, you mustn't miss this channel!
Links: https://www.youtube.com/channel/UC8VXOzZ5WyT7YRlz-odd-aw
---
7. Harian Project ID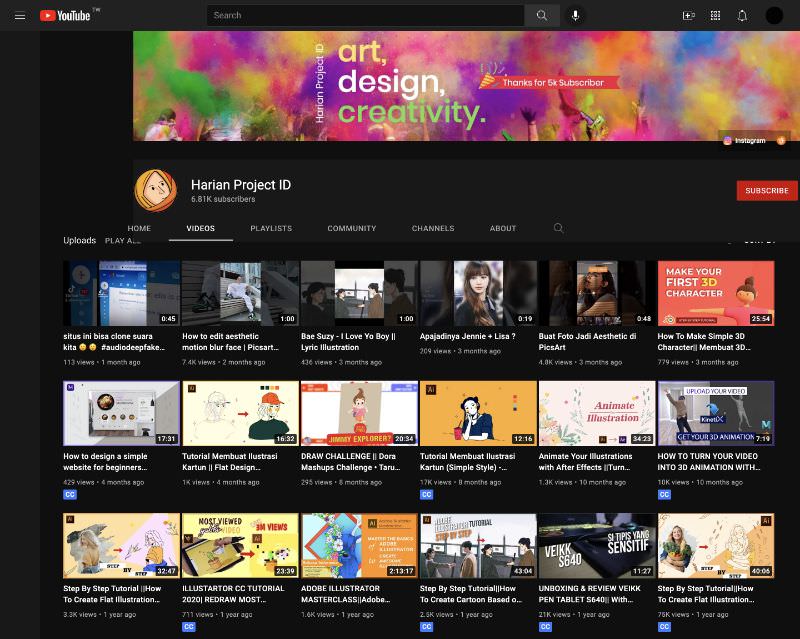 Image from Harian Project ID
This channel discusses the tips and tricks of Adobe Illustrator. It shows different techniques with a wide range of styles and works, including cartoon and 3D characters. Also, it shares the world of microstock for vector sales.
Links: https://www.youtube.com/c/HarianProjectID/videos
---
8. ARVSHRT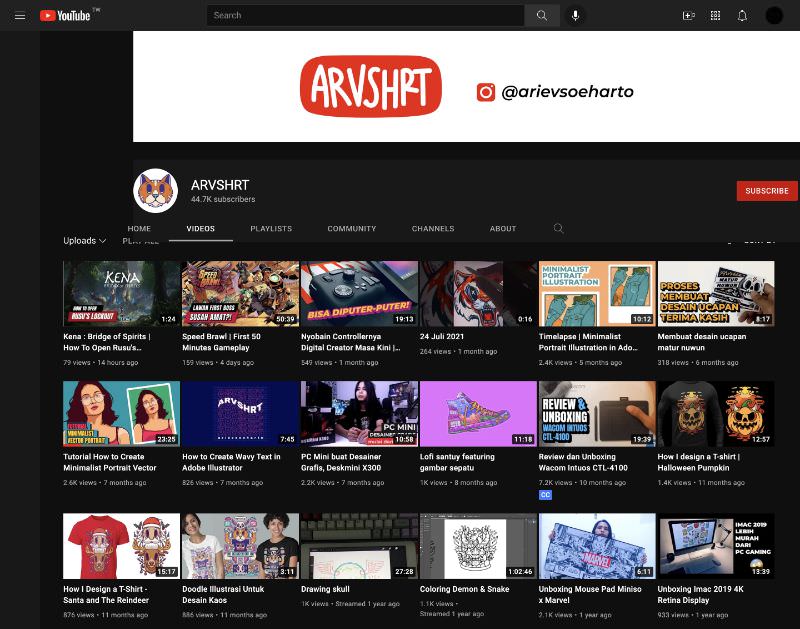 Image from ARVSHRT
Most of the works are about humans portray and the techniques of transforming sketches into digital illustrations using Adobe Illustrator. Quite an easy-understanding and practical tutorial channel!
Links: https://www.youtube.com/c/ArievSoeharto13/videos
---
9. Pierre Kleinhouse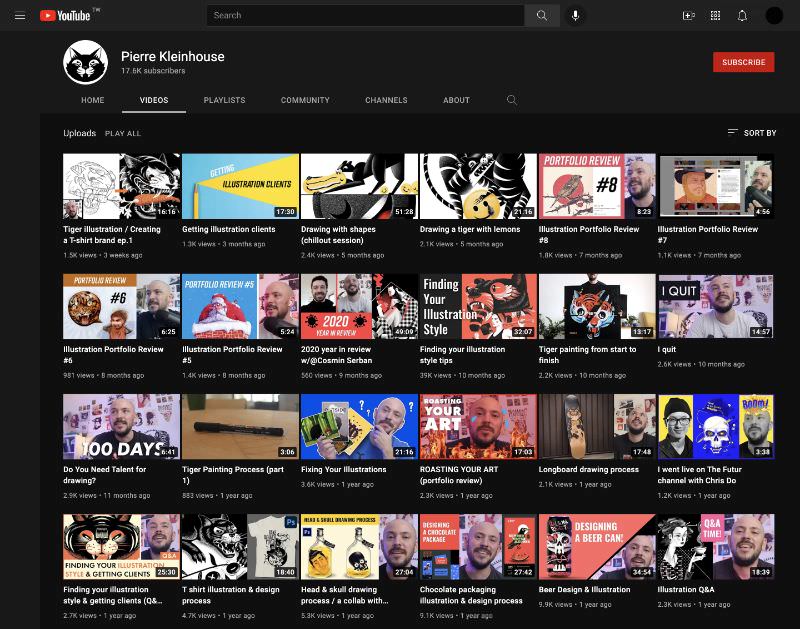 Pierre Kleinhouse talks and tutorials about illustration, design & branding. His works are mostly high-contrast, strong, and dark, very unique! Through his YouTube channel, you can also learn some techniques for reviewing other pieces.
Link: https://www.youtube.com/channel/UCS2Ra9b_F0HgZU2TJEA5HZA/videos
---
Organize all your illustration projects with Eagle
Want to start designing your own project right away after watching these stunning tutorials? Here's one more step before you go!
Install Eagle to help you organize the design assets and references all in one place with its strong tagging, rating, and color search system. You're sure to not get lost afterward. Use it to help you deliver the better design!



Eagle - Organize all your illustration references in one place
https://eagle.cool/
Lastly, if you are eager to learn more design information and resources, visit and bookmark Eagle blog to become a better creative professional!
If you are still lacking inspiration and incentives to create something new, feel free to dive into Eagle Community to explore stunning assets shared by thousands of designers worldwide. Let Eagle be your best design assistant!