20 Top Websites to Download Free Illustrations: 2D, 3D, Vintage…
Explore The World Of Free Illustrations
Illustrations are a great way to add some personality and style to your blog posts, social media, or even marketing materials. However, finding the best website for your needs can be a daunting task. The good news is, there are a plethora of websites out there that offer free illustrations.
In this blog post, we'll explore some of the best free illustration websites so that you can find and download the perfect illustrations for your next project.
Eagle App - Organize & Browse your Illustrations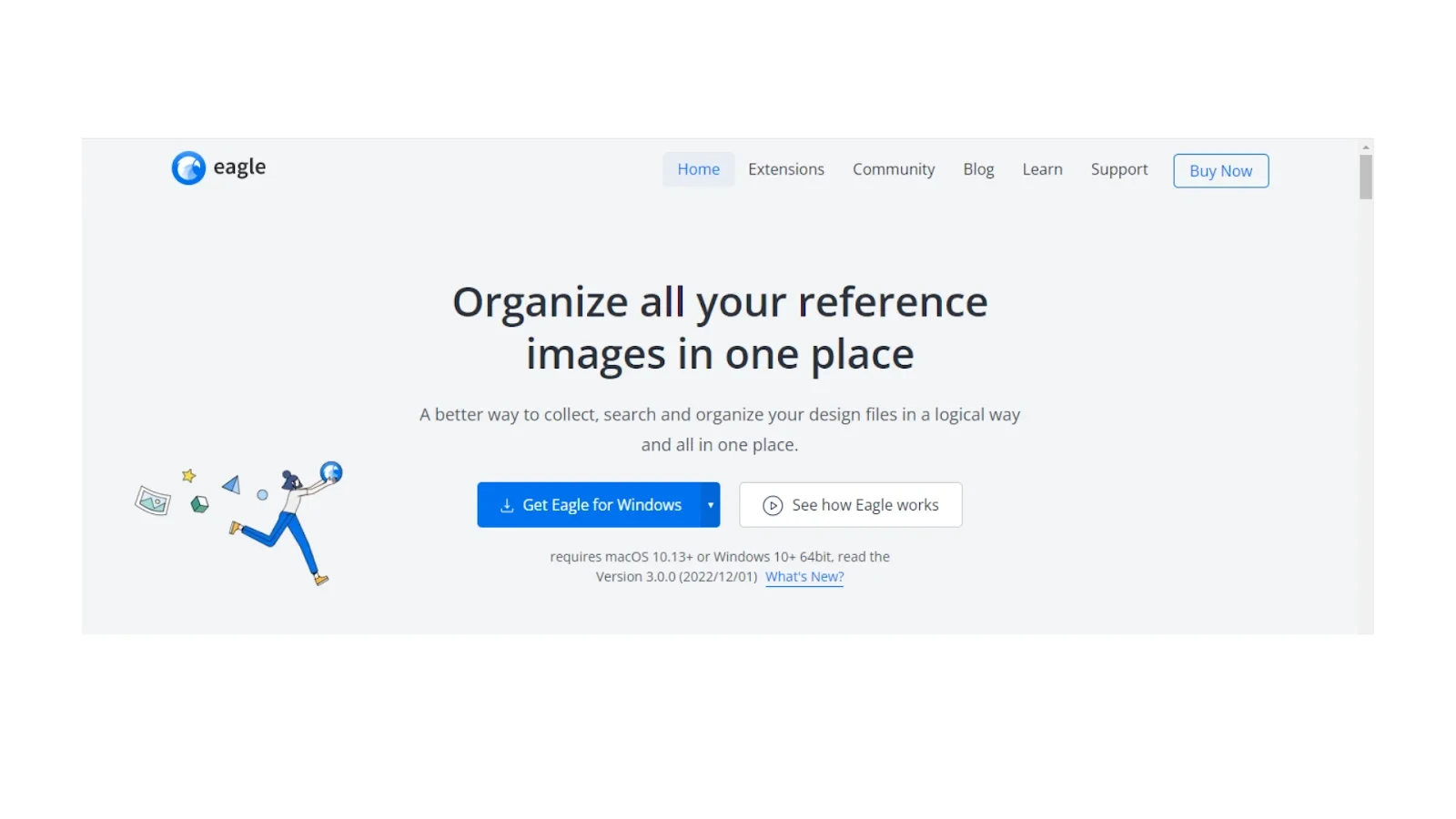 Image from https://en.eagle.cool/
Ever get to the end of your design process only to realize that you forgot or misplaced a good image to use in your design? You can end up having to search high and low through your library or scrolling through random pages on the internet that occasionally match what you're looking for.
Eagle solves this problem with integrated organizational features and a beautiful user interface, so it's always just one click away from being accessible and ready for action. You don't have to sift through a bunch of folders just to find the right images for your design anymore.
With the Eagle App, you can easily search for reference images on various subjects and just download the graphics that intrigue you. They are all located in one comprehensive storage system for your convenience.
You can browse numerous assets smoothly on your iPhone or iPad. Every piece of artwork is optimally displayed on the screen so the whole image can be visible without flipping around in different directions. Plus, it's easy to find what you're looking for and stay updated on the latest additions.
Eagle is an easy-to-use program designed to make your projects easier to manage, regardless of their format. The latest release has been fully optimized to work significantly faster by optimizing and hard coding various tasks so there's less usage of computer resources.
The app is a cross-platform app that allows you to sync spreadsheets, documents, and photos between your tablet, laptop, and personal cloud storage using one application.
Let's quickly check a list of websites that offers an ultimate collection of sorted vector illustrations and hand-drawn freebies. Whatever you need - small icon or large free stock illustration, you'll certainly find what you are looking for in these galleries.
---
5 Best Websites For Free And Beautiful Illustrations
The freedom from concerns over copyright infringement is one of the best aspects about royalty-free illustrations. This means that you can feel free to modify the illustrations to better suit your needs without having to get permission from the artist.
Here are a few of our favorite sources for royalty-free illustrations:
Pixabay
Freepik
Rawpixel
Storyset
3DICONS
Where to Find Royalty- Free Illustrations?
1. Pixabay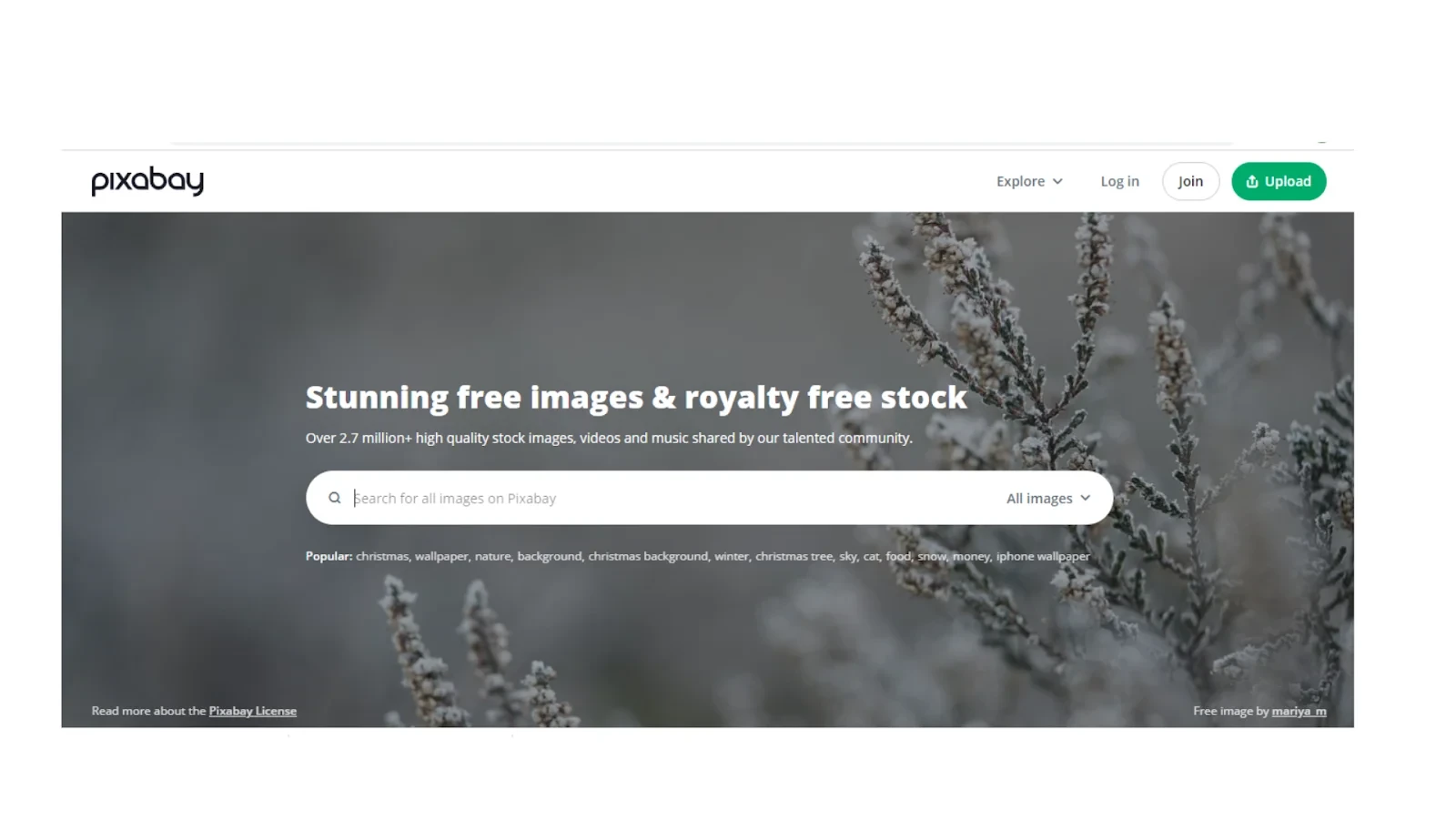 Image from Pixabay
Pixabay is a website where you can download illustrations for free. And not just any free illustration downloads, but high-quality ones that are sure to make your blog post or website look professional. The website has a wide range of illustrations, from simple clip art to more complex illustrations. You can also search for specific illustrations by keyword.
There are currently over 1.9 million illustrations available on Pixabay. These illustrations are available in both PNG and SVG formats. You are not required to give credit when using them for non-commercial or commercial reasons.
Some examples of how you can use illustrations from Pixabay include:
Using an illustration as part of a blog post or article
Making a collage or montage with multiple illustrations
Turning an illustration into a meme
Printing an illustration out and framing it
Using an illustration as the cover image for a social media post
Usage Instructions: All content on Pixabay is free to use for commercial and noncommercial purposes, except in certain cases. You don't have to attribute the work to the artist or Pixabay, but it's appreciated.
You can spend less time being creative!
2. Freepik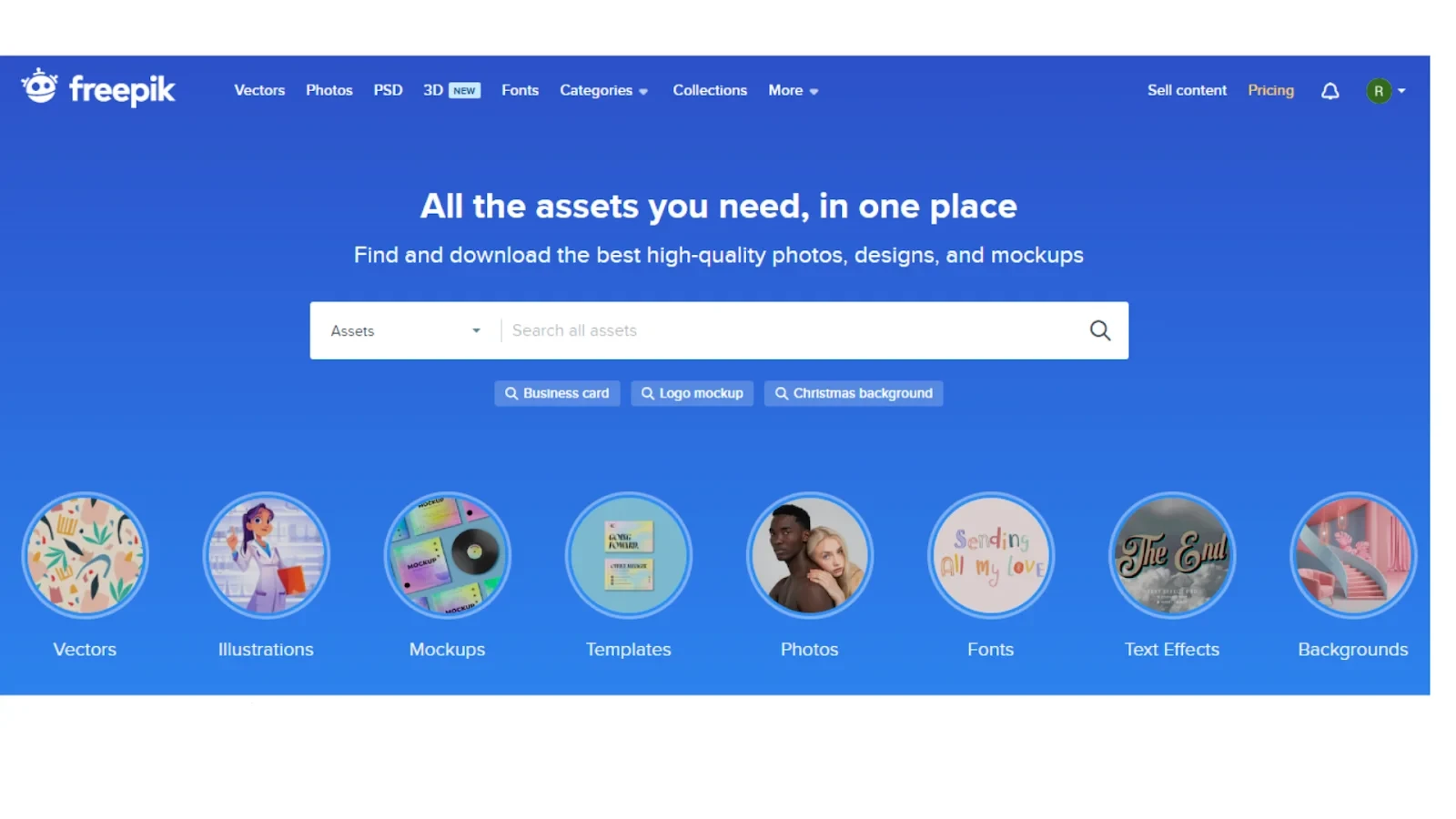 Image from Freepik
Freepik is a free graphic resource site that offers users more than 1 million free vector illustrations. The site has been operational since 2010 and is one of the most popular free graphic resource sites on the web.
Users can search for specific graphics by keywords, or browse through the site's categories. Additionally, users can submit their own graphics to be included in the Freepik library.
There are three types of illustrations available on Freepik:
Vectors are the most popular type of free stock illustration on Freepik and are perfect for both web and print design projects. In addition to being a popular option for graphics, photos can be used for both private and professional endeavors. Icons are a great way to add some personality to your designs and can be used for both web and print projects.
Usage Instructions: You can use Freepik illustrations for commercial purposes as long as you include the attribution line "Designed by Freepik" on the final product.
Give your designs the premium look for free.
3. Rawpixel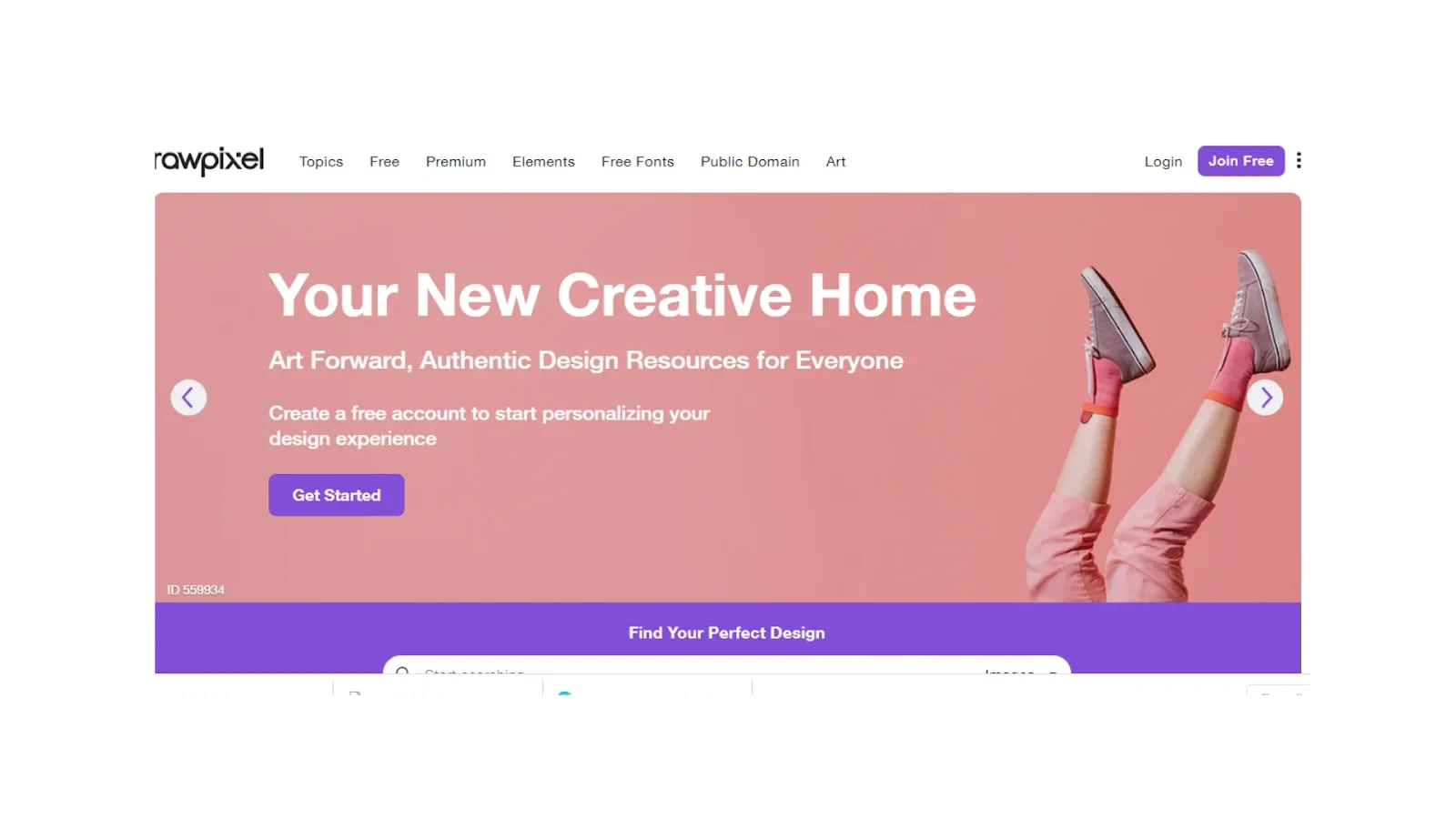 Image from Rawpixel
If you're looking for high-quality, free vintage illustrations, Rawpixel is a great option. With over 100,000 illustrations to choose from, the collection includes a variety of images from different time periods, as well as a wide range of subject matter.
The collection includes a variety of styles and subjects, best of all, these illustrations are all under the public domain Creative Commons CC0 license which means that you can use them freely without any strings attached.
There are three types of searches available on Rawpixel:
Usage Instructions: -Rawpixel retains copyright for images under its free license.-You are free to use images for many purposes, but some uses are not allowed (e.g. selling or adding to a site where it can be downloaded for free).- Rawpixel cares about its community and does not allow offensive or endorsement-implied uses of its content.
Download and use these high-quality royalty free illustrations on your blog, website, or app!
4. Storyset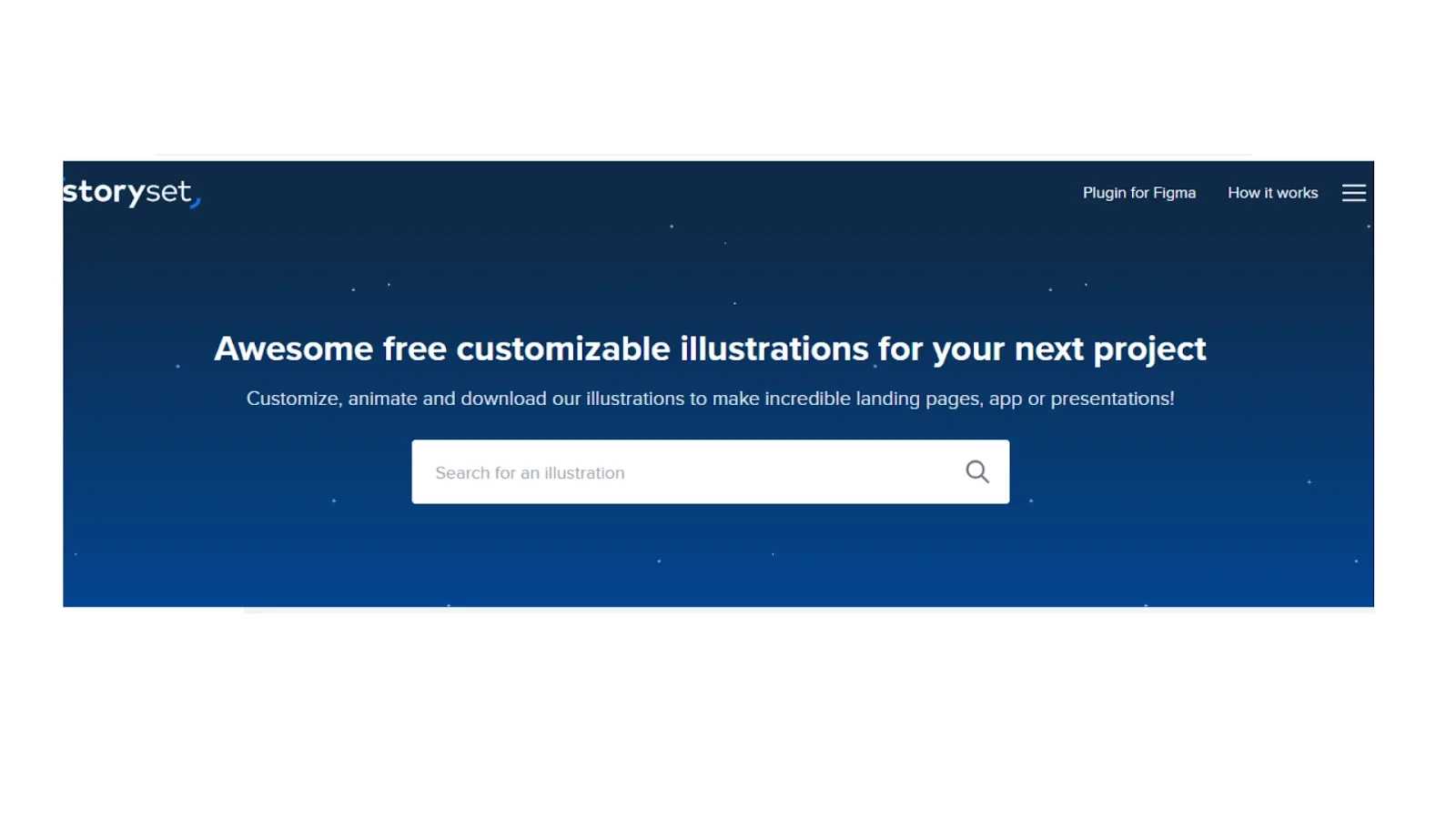 Image from Storyset
Storyset is a free online tool that allows you to create animated illustrations. A variety of layouts and scenarios are available, or you can design your own. You may publish or embed your free animated illustration on your website after you've finished creating it.
Storyset is a good tool for free animated illustrations because it offers a variety of features that make the process easy and fun. For starters, Storyset has a library of over 1 million royalty-free photos and illustrations that you can use to create your own unique designs. Plus, the software comes with a built-in video editor so you can easily add animations and transitions to your illustrations.
Options to animate your illustrations include:
Entrance
Looping
Spin
Floating
Heartbeat
Wind
Usage Instructions: When using Storyset's free animated illustrations, you must always give proper credit to them. If you purchase a premium license from Flaticon, you can use as many of their illustrations as you want without giving credit to Storyset.
Free piece of software to save on your creative endeavors!
5. 3Dicons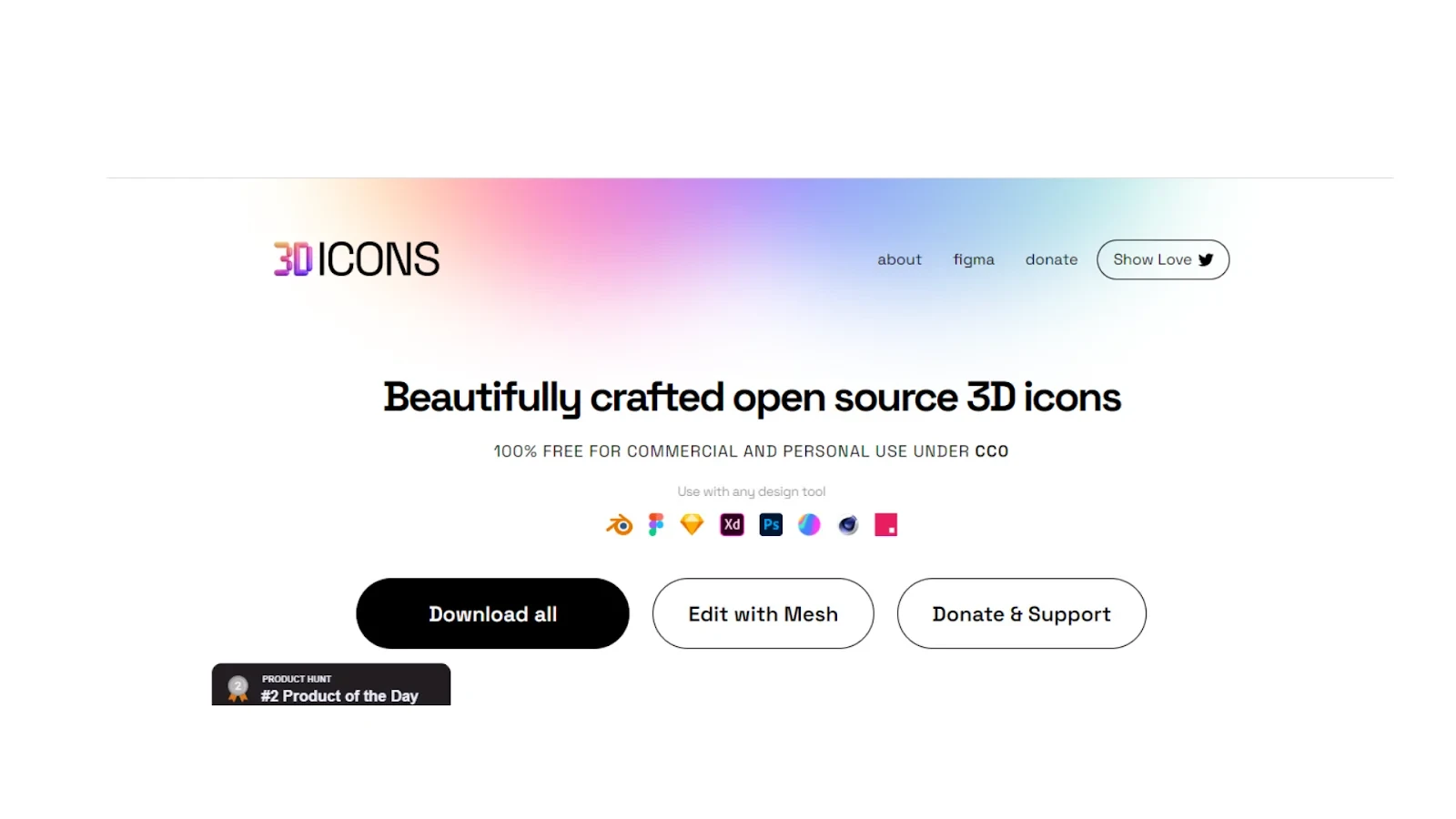 Image from 3Dicons
3Dicons is a powerful 3D illustration software application that enables you to create high-quality, photorealistic 3D illustrations with ease. Whether you are a seasoned 3D artist or just starting out, it is full of features and tools that make it simple to produce amazing results.
3Dicons has worked with some of the world's leading brands and businesses, creating stunning visuals that help them stand out from the competition. Whether you need a free 3D illustration for your website, product packaging, or marketing materials, 3Dicons can help.
The icons are created and produced with a limited palette of colors, making them suitable for production. Until you are prepared to hire a 3D illustrator on the outside, you can utilize these pictures as placeholders.
Few features include:
Keyword search
Open source
Usage Instructions: The 3Dicons set is a free, open-source Blender resource that can be used for personal and commercial projects. The icons are prepared for production because they were created and rendered in a limited number of colors.
Try it today!
---
3 Sites With 3D Illustrations For Almost Anything You Can Imagine
We have compiled a list of the best websites offering 3D icons and illustrations, so you can find anything from cartoon characters to intricate background scenes.
1. 3DBox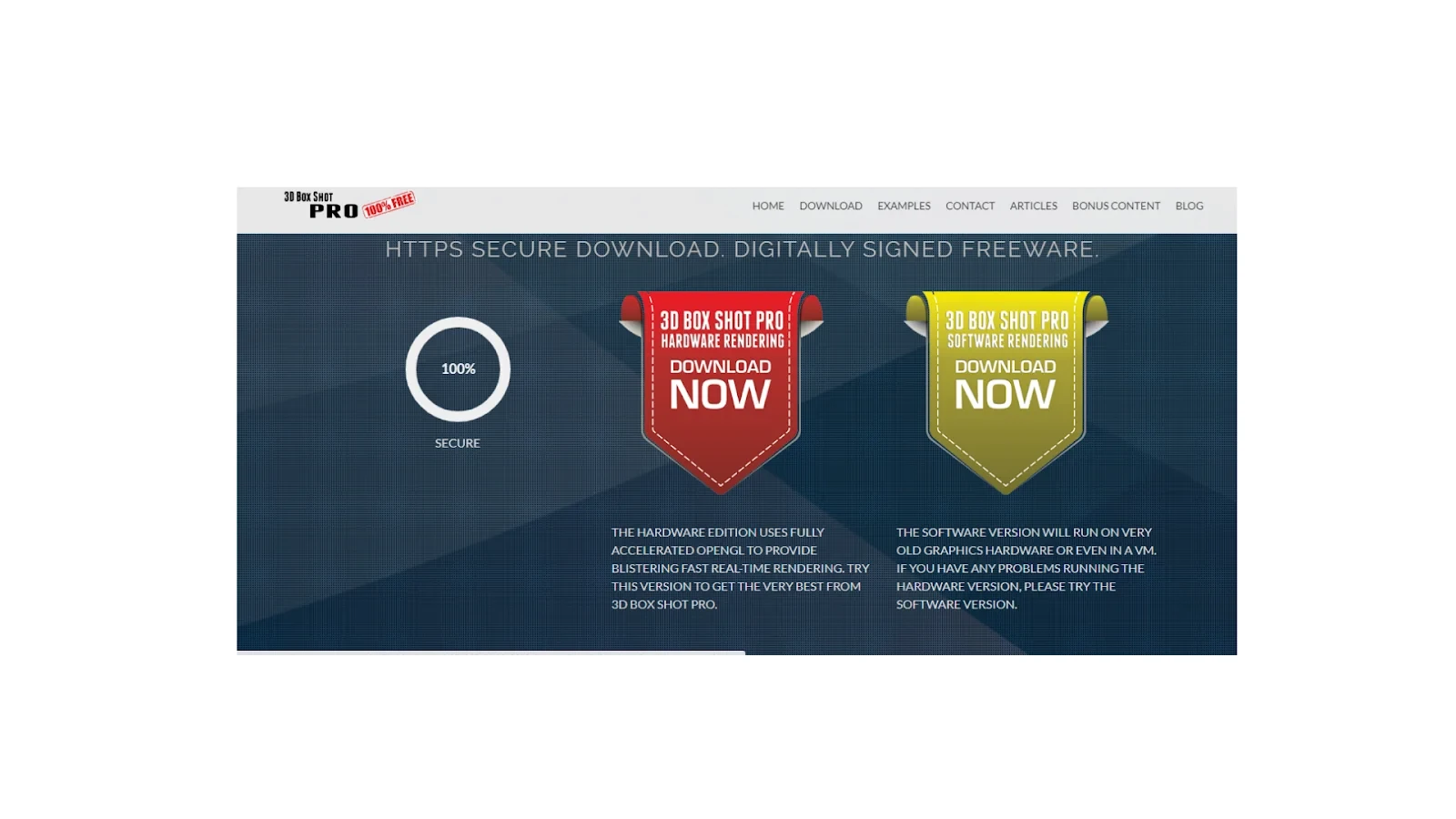 Image from 3DBox
3DBox is a website that offers 3D illustrations for a variety of topics. There are numerous categories available on the website, and each category has a number of subcategories. For example, the "Animals" category has subcategories such as "Birds", "Cats", "Dogs", and "Reptiles".
Each category contains a number of d illustrations that can be used for various purposes. For example, the "Birds" category contains illustrations of birds in different environments, such as in flight, in water, or in trees. The illustrations can be downloaded and used for personal or commercial projects.
2. Sketchfab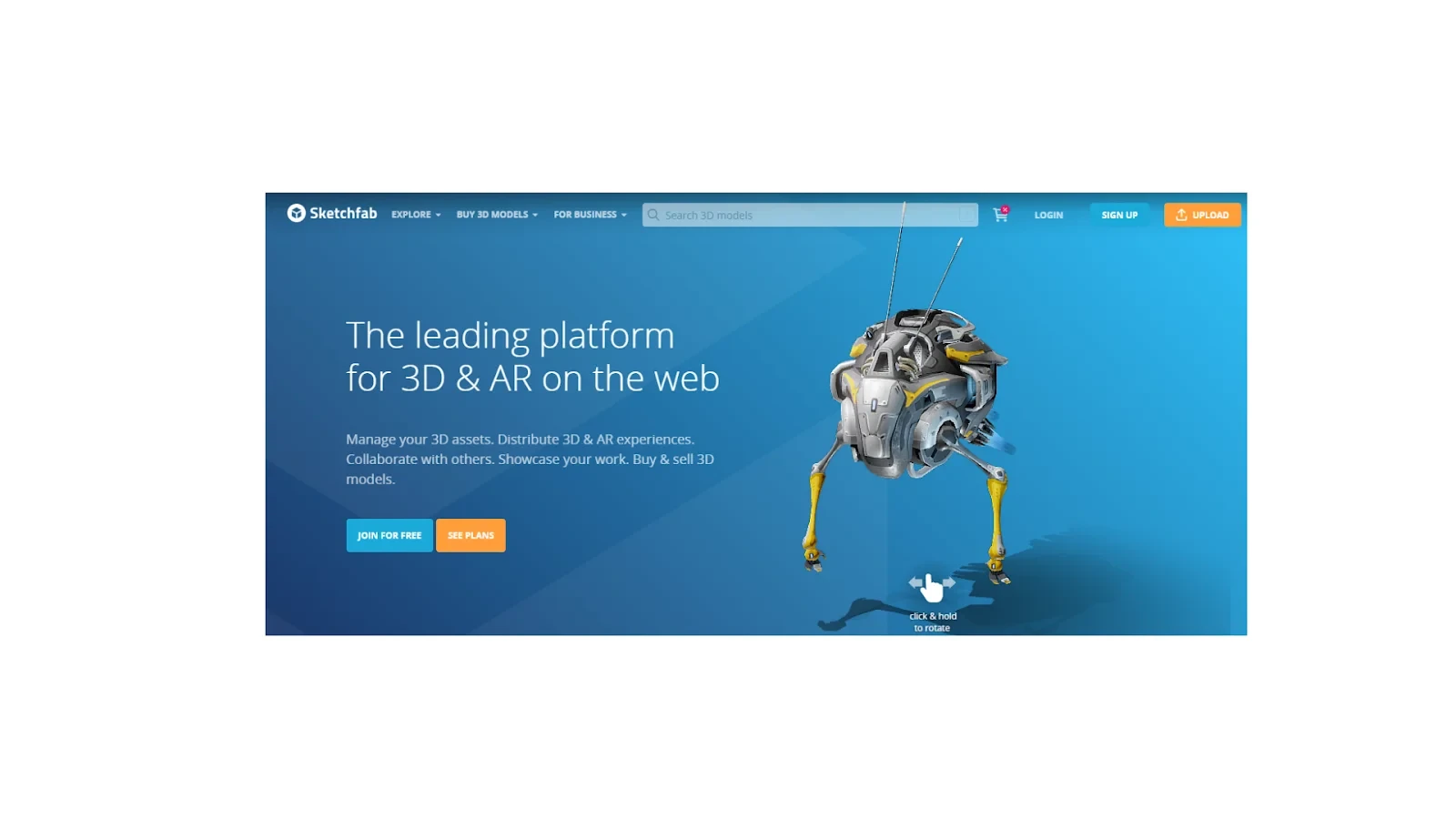 Image from Sketchfab
Sketchfab is a great resource for finding and downloading 3D models. One of the internet's greatest collections of 3D models is found on Sketchfab, which has over 2 million models available. You can find models of almost anything you can imagine, from people and animals to buildings and vehicles. The site is easy to use and offers a variety of ways to view and download models.
Sketchfab is a great way to view and share 3D illustrations. The site offers a variety of viewing options, including an immersive VR experience, that make it easy to appreciate the intricate details of the models. You can also download models for use in your own 3D illustrations or animations.
3. Shapefest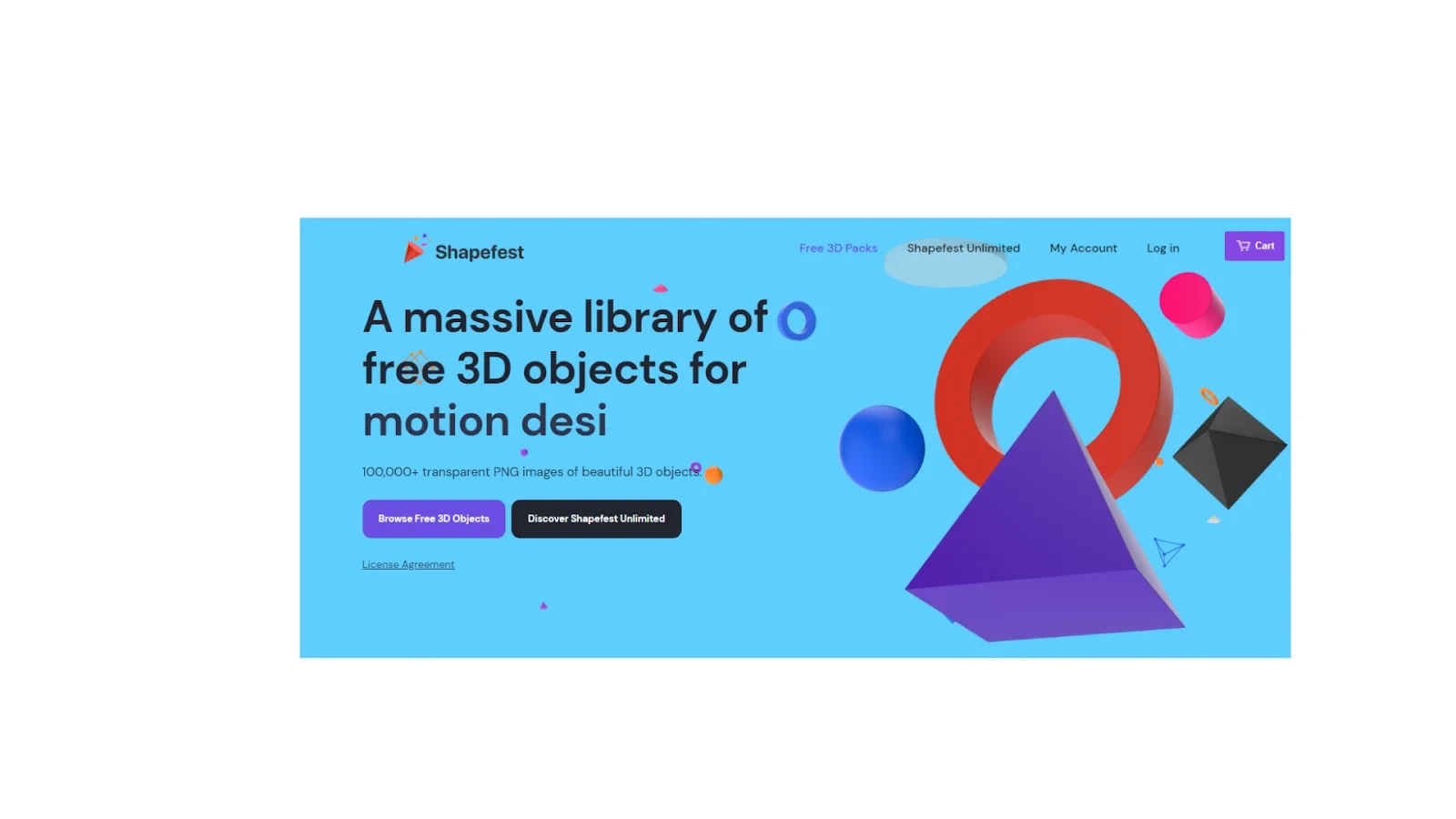 Image from Shapefest
What's great about Shapefest is that they offer a wide variety of categories to choose from, so you can easily find what you're looking for. Plus, their search function is really robust, so you can easily find the perfect asset for your project. The fact that Shapefest offers both free and premium options is another fantastic feature.
Therefore, even if you have a limited budget, you can still access a tonne of excellent stuff.
However, if you want to get access to their premium features, then the paid plan is definitely worth checking out. With their vast selection of assets and flexible pricing options, they're definitely a go-to platform for anyone in need of 3D illustrations.
With the help of these 3 incredible sites, you can find almost any kind of 3D illustration that you need for your projects.
---
Top 3 Websites To Find 2D Illustrations
Let's explore the top three places to find 2D illustrations that bring a digital yet simple, hand-drawn approach.
1. Patreon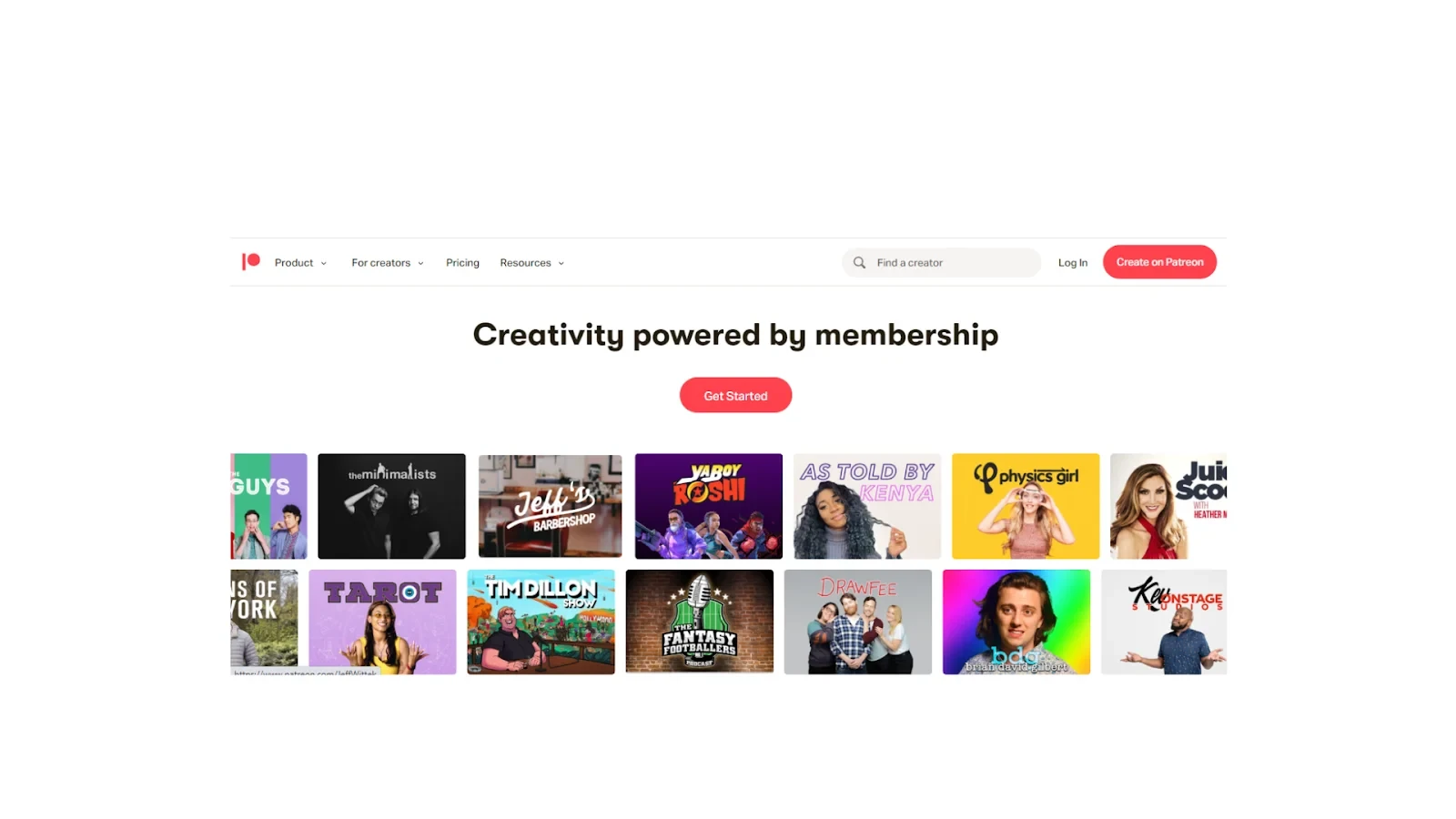 Image from Patreon
Patreon is a great place to find 2D illustrations. The site has a wide variety of artists and illustrators, all of whom create high-quality work. You can browse through the artists' portfolios, read reviews, and view samples of their work before deciding whether or not to support them.
Plus, if you do decide to become a patron, you'll get access to exclusive content and behind-the-scenes updates from your favorite artists. Patreon is a win-win for both creators and fans. With a subscription-style payment model, supporters give their preferred creators a recurring sum of money in return for special access, more content, or a closer peek into their creative process.
2. Dribbble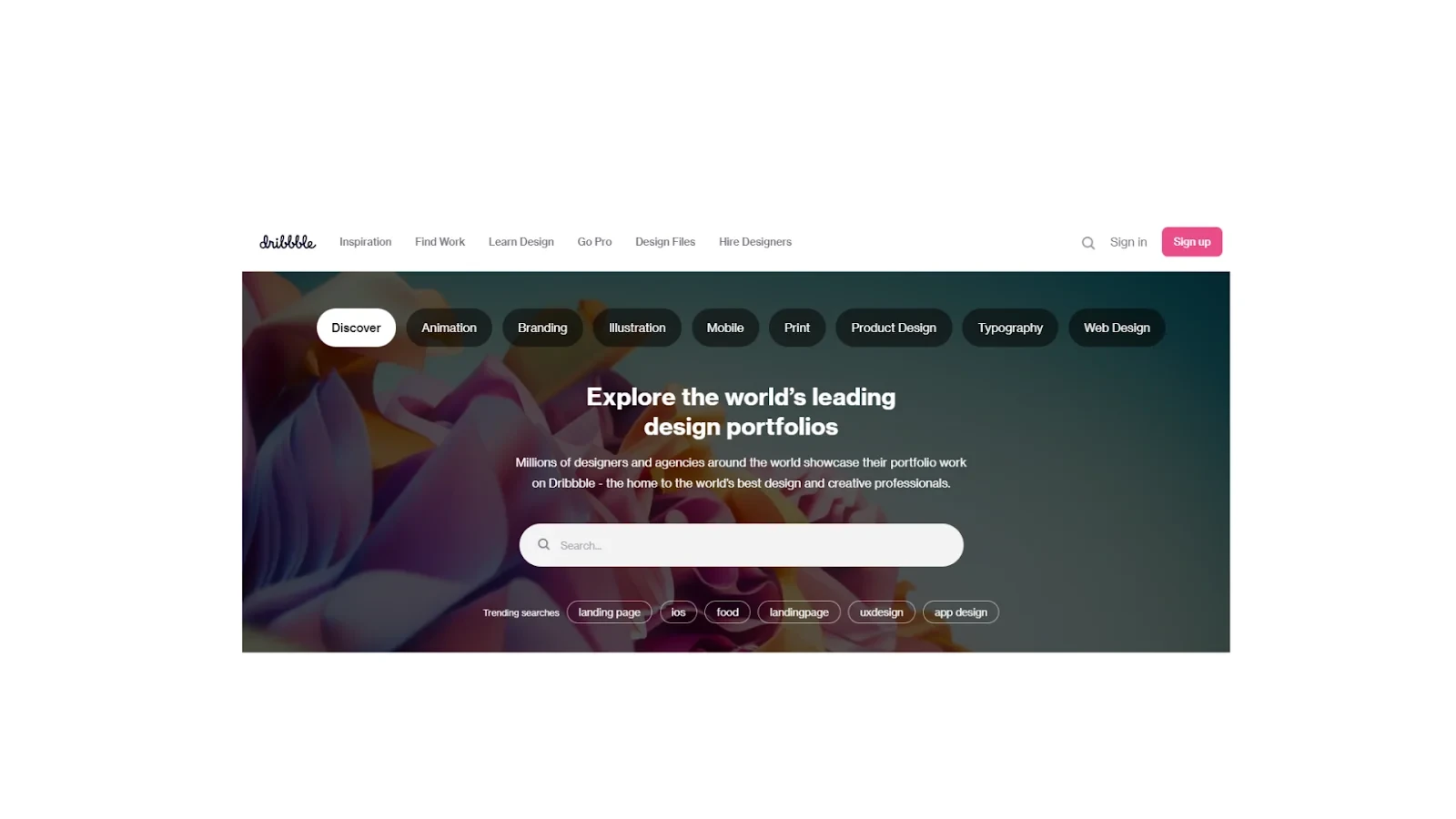 Image from Dribbble
Dribbble has quickly become the go-to site for accurate, high-quality 2D designs. With a simple design and an easy-to-use interface, Dribbble is perfect for those who want to get their work seen by the right people. Even if you're not a designer, Dribbble is still a great place to browse for inspiration.
With a constantly growing community of artists, there's always something new to see. Additionally, Dribbble is the ideal venue for designers to display their work and attract new clients.
Other designers whose work you appreciate can follow you back if you do the same for them.
This creates a supportive environment where designers can give and receive feedback, and also helps to build your portfolio.
3. Interfacer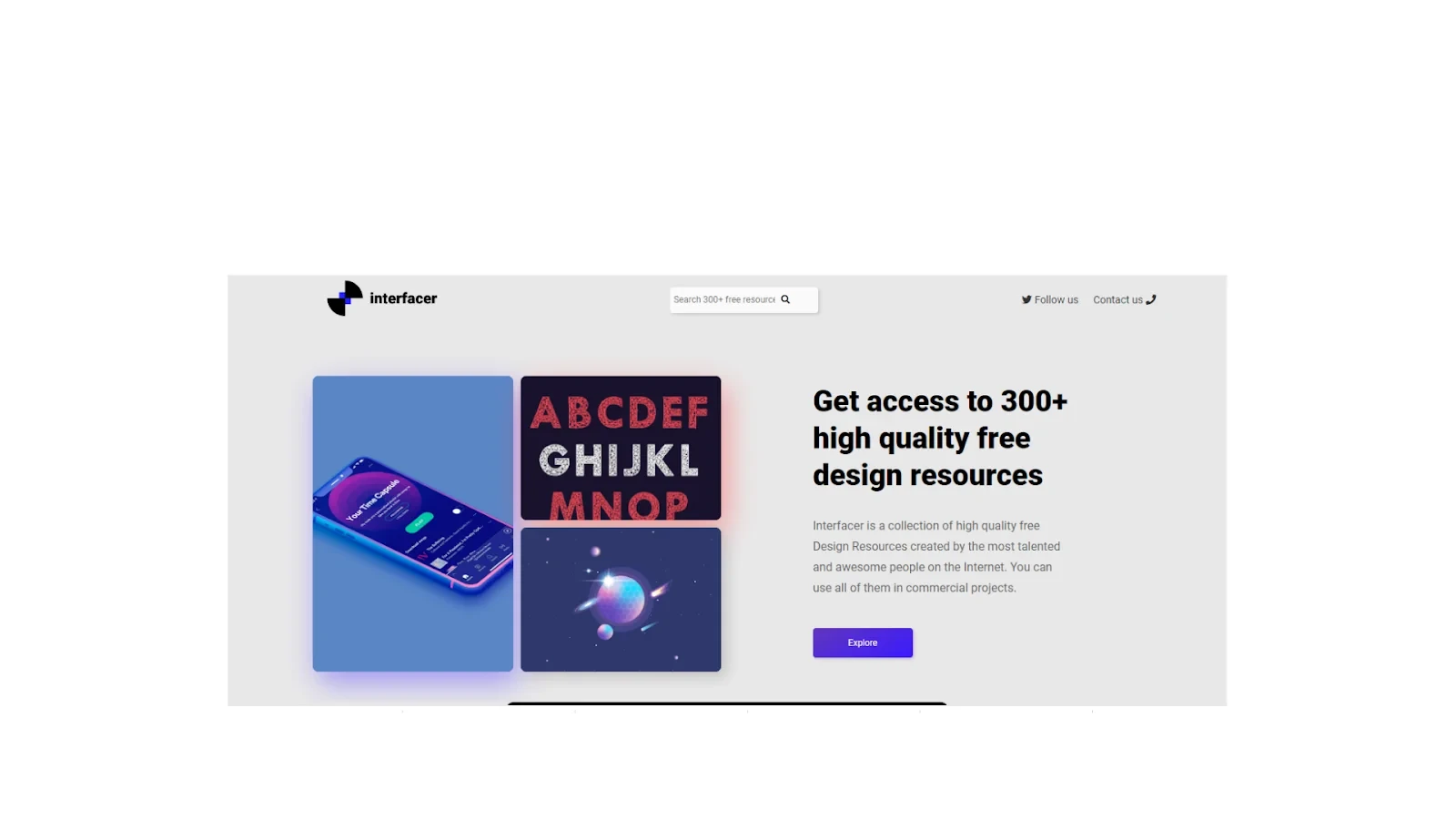 Image from Interfacer
When we talk about Interfacer, we are talking about a collection of high quality free 2D illustrations created by some of the most talented and awesome people on the Internet. You can use all of them in commercial projects without any attribution.
This is an amazing resource for designers and illustrators who are always on the lookout for new and inspiring illustrations. Whether you need something for a website or a printed piece, chances are you'll find something perfect in Interfacer. Unlike other stock image sites, all of the illustrations on Interfacer are completely free to use in any commercial project.
Make sure to visit Interfacer if you ever lack inspiration. It will definitely spark your imagination!
---
Get Inspired By The Best 3 Vintage Illustrations Websites
Vintage illustrations have been continuously gaining more and more popularity due to their unique charm and appealing aesthetics. But if you're ever stuck on where to find the best vintage illustrations to incorporate into your design, look no further!
1. The Art Institute of Chicago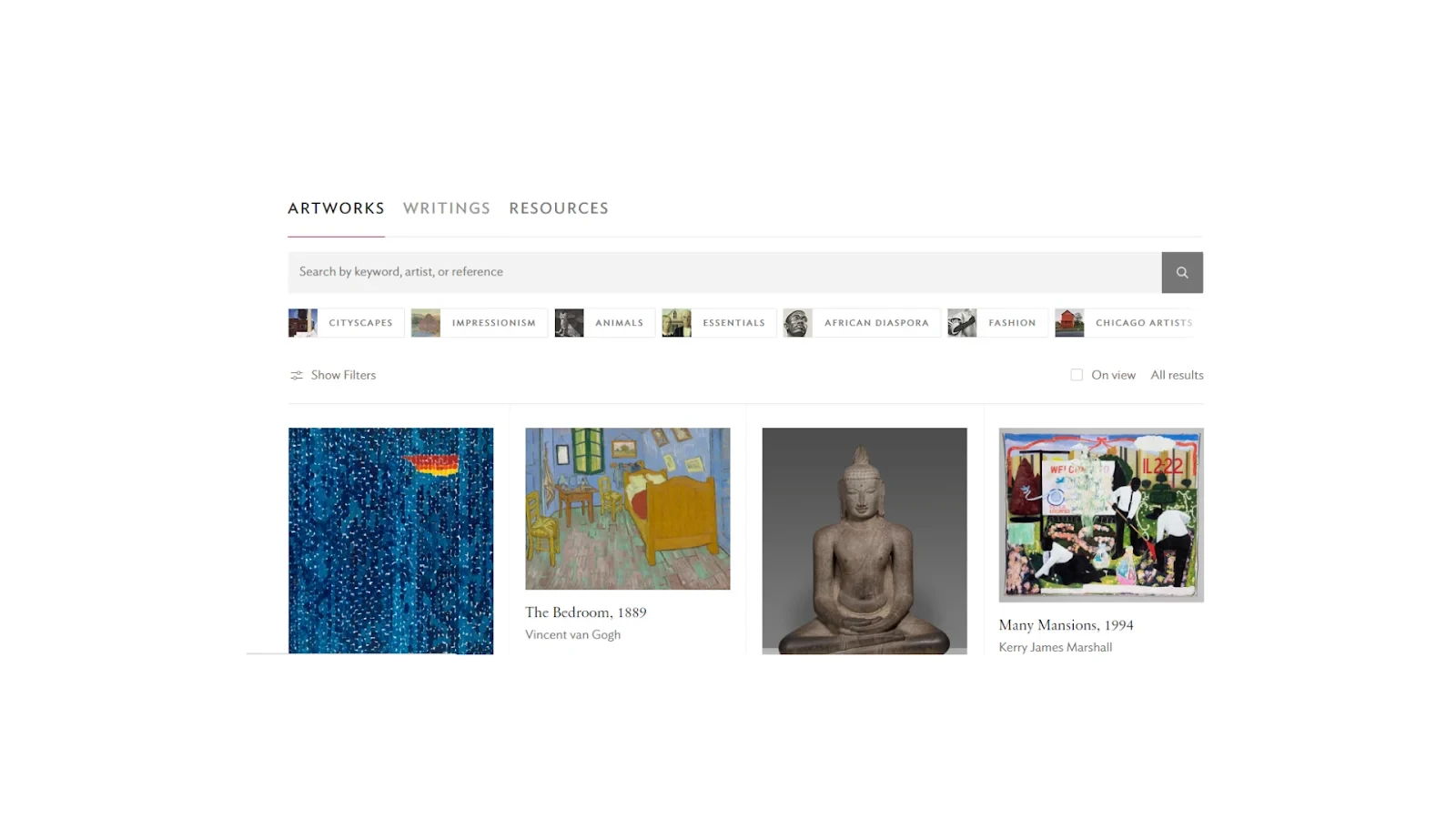 Image from Art Institute Chicago
One of the great things about The Art Institute of Chicago's digital art library is that it offers high-quality images of artworks that users can explore and download. The collection includes masterpieces by world-renowned artists, as well as lesser-known gems that are well worth taking the time to discover.
Whether you're a casual art lover or a serious student of the medium, the Art Institute of Chicago's digital art library is a fantastic resource. The best part is that using it is free!
So why not take some time to explore it today?
2. The Heritage Library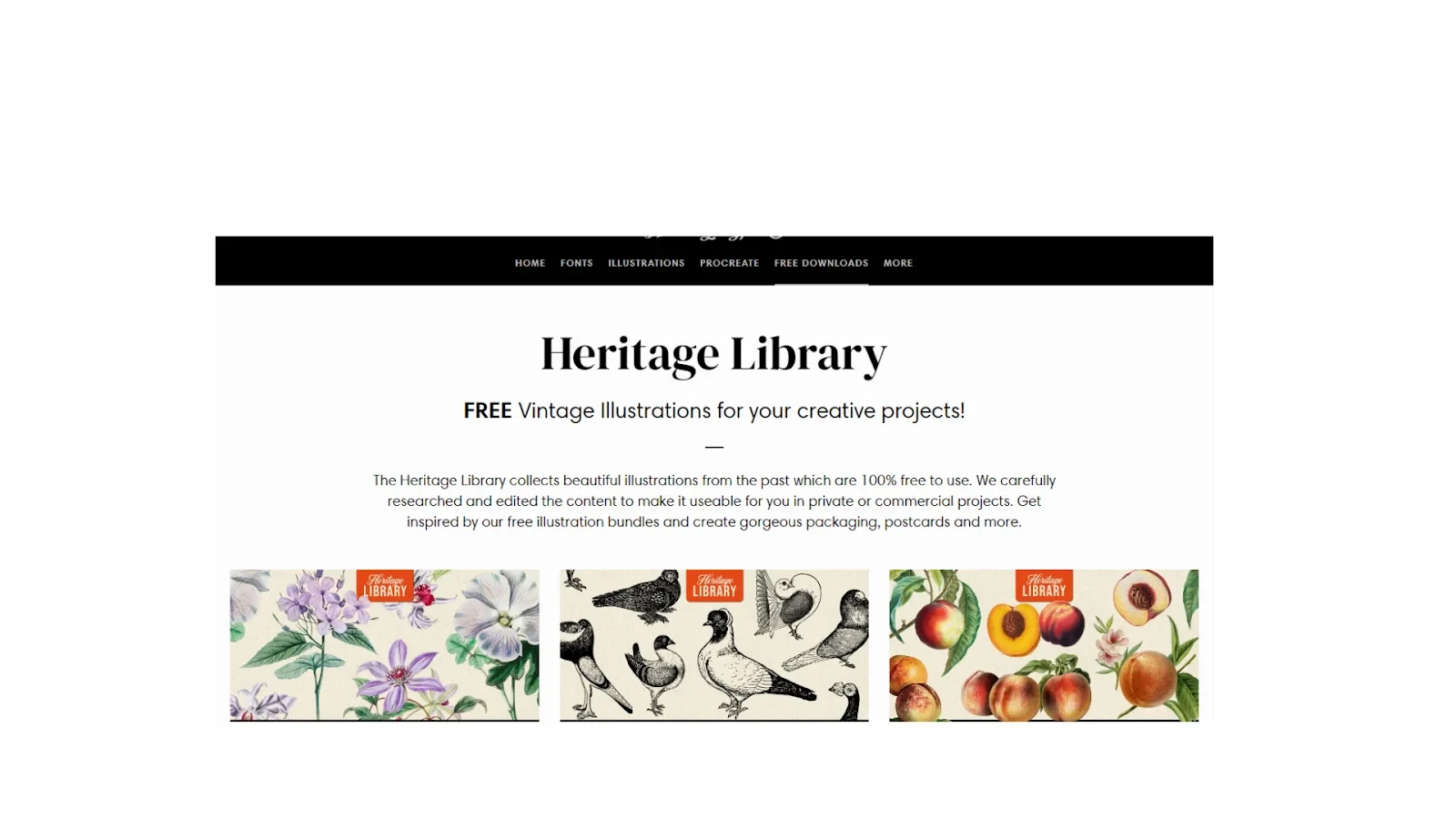 Image from Heritage Library
The bundles offered by The Heritage Library include a wide range of vintage illustrations, perfect for adding an interesting and unique touch to any project. The themes of the bundles include flora, fauna, historical clothing, and pastimes, providing a wide range of options to choose from.
The illustrations are provided in both PNG and vector format, making them easy to use in a variety of applications. Whether you're looking for a single image to add to a collage or a set of illustrations to use on a website or other project, The Heritage Library has the perfect option for you.
3. The Free Vintage Illustrations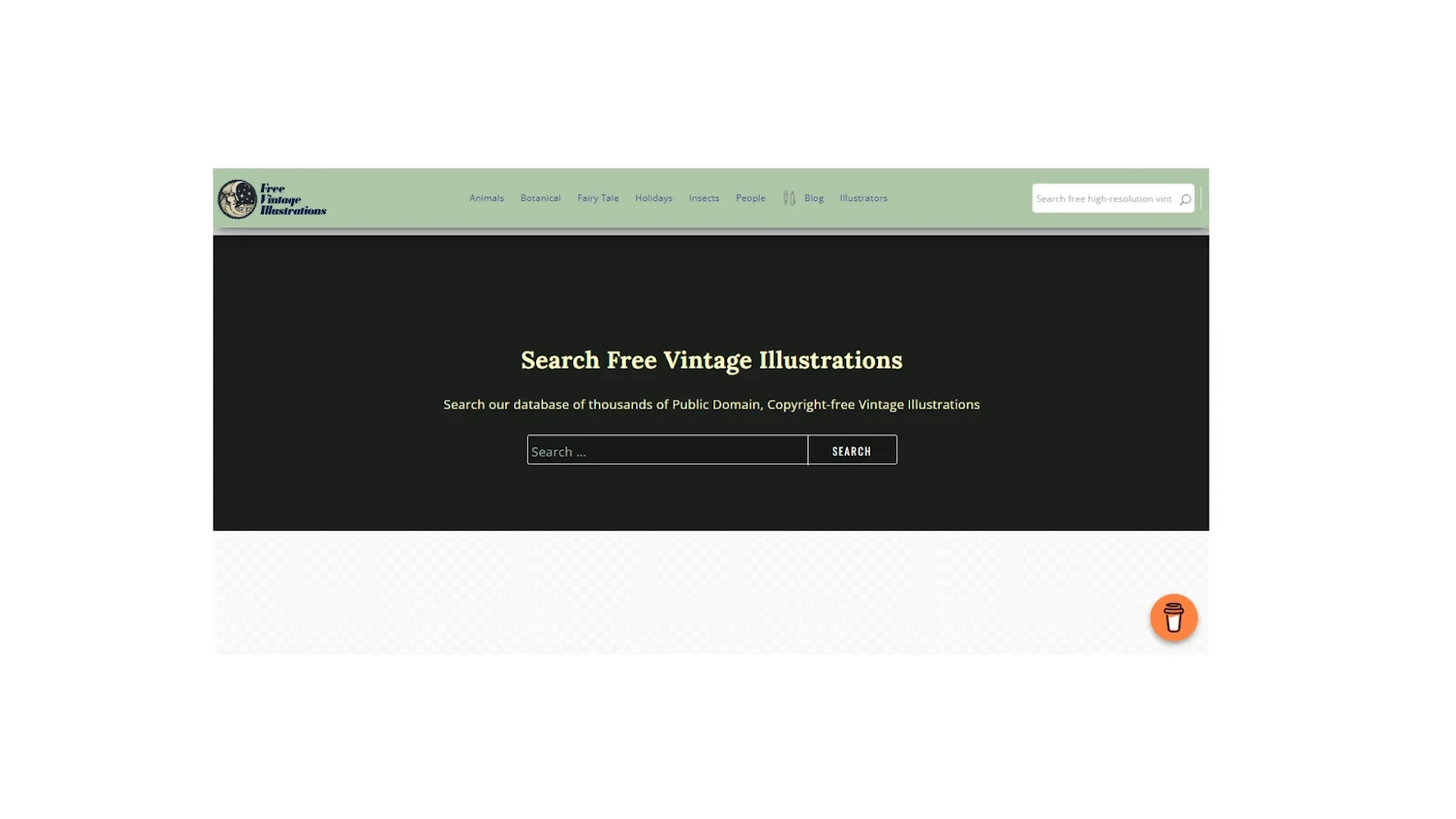 Image from Free Vintage Illustrations
This site really does what it says on the tin! A public domain and antique media lover assembled The Free Vintage Illustrations. The site contains a wide range of illustrations from the nineteenth and twentieth centuries, with something to suit every taste.
The Scientific illustrations and animal illustrations sections are particularly popular, but there is a huge variety of other content to explore. The cards for birthdays and other special occasions are a real highlight, as are the landscapes, fairies, and gnomes. All of the imagery is easy to download as JPEG files, making it perfect for use in your own projects.
---
3 Awesome Websites with Illustrations in other Categories
Let's take a look at 3 awesome websites with illustrations in other categories such as abstract or 3D art. So whether you need something for a website or just want to add some flair to your own artwork, these websites have what you need.
1. Absurd Illustrations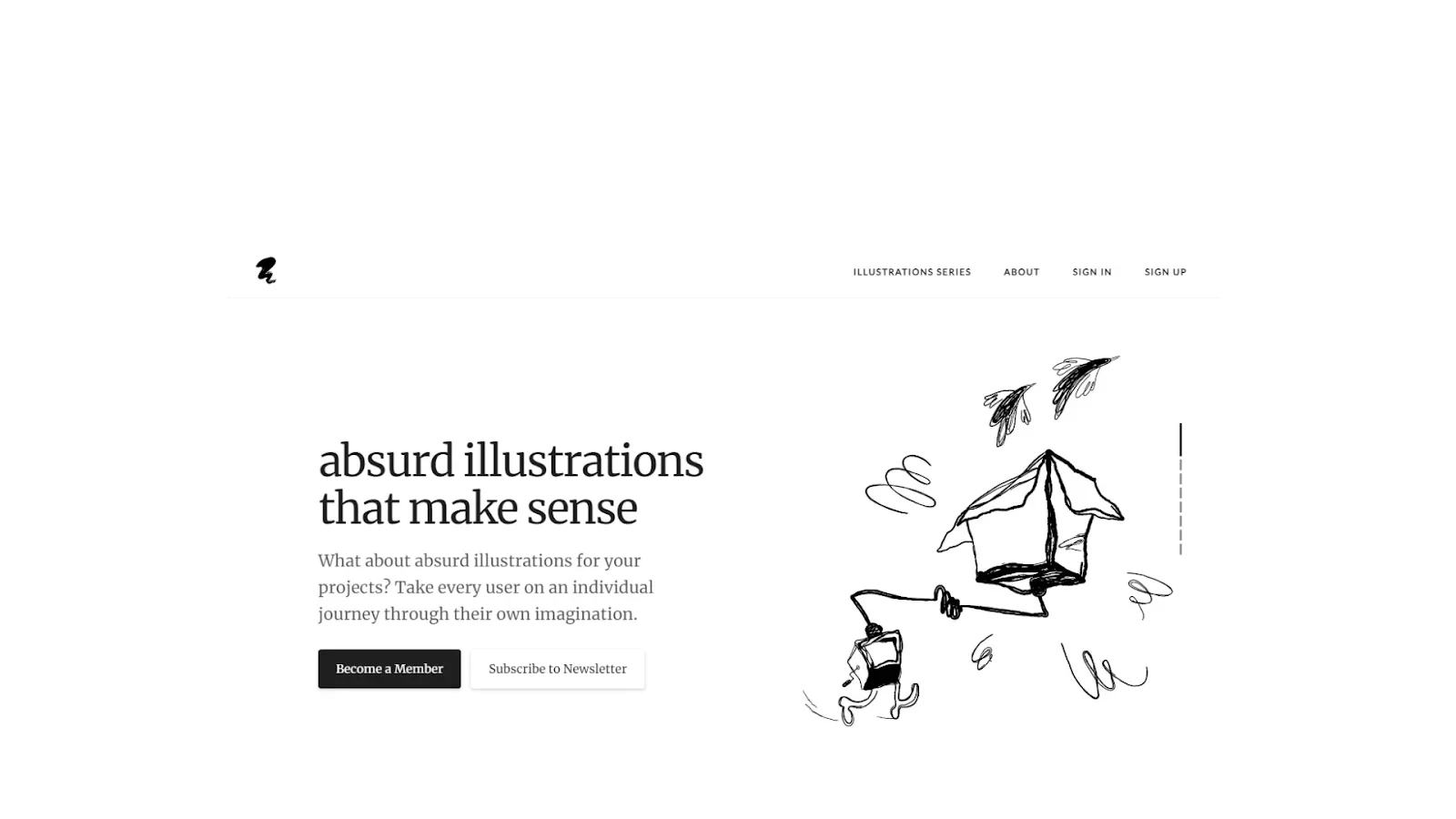 Image from Absurd Illustrations
Imagination is a powerful tool. It can take us to far-off places and inspire us to do great things. And what better way to tap into that power than through playfulness? That's the philosophy behind Absurd Illustrations, a website that showcases how imperfection can be applied as the "perfect" design feature.
These lucrative, highly creative, and seemingly outlandish illustrations are surely going to leave your visitors with a sense of awe and wonder. So if you're looking for a little inspiration, or just want to have some fun, be sure to check out Absurd Illustrations.
You never know what you might find.
2. Humaaans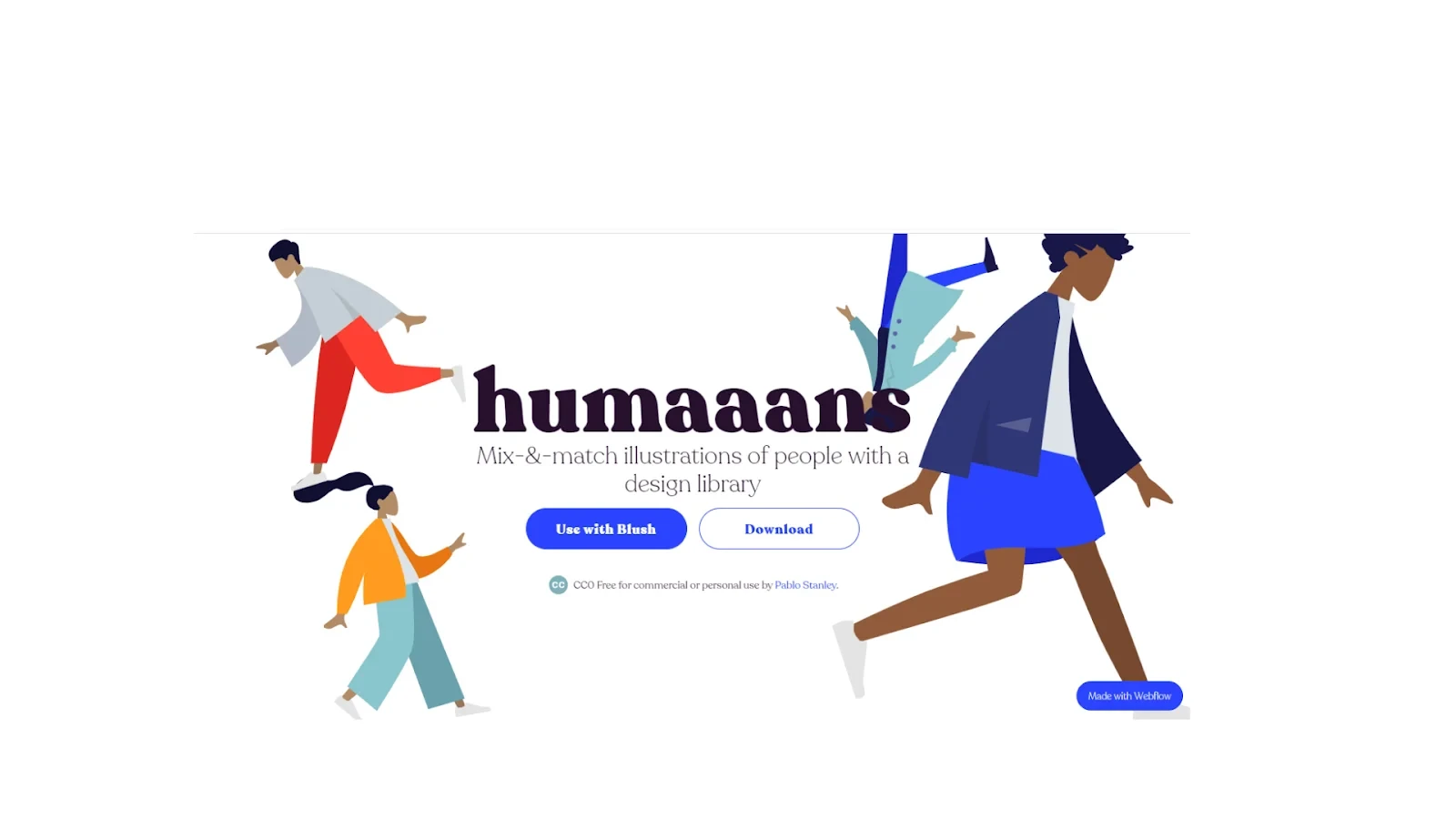 Image from Humaaans
Some of the best things about Humaaans are that they work great both as icons and as hero illustrations. The latter is especially true if you want to add a touch of emotion and liveliness to your design project.
The wonderful thing about these illustrations is that they really emphasize the human connection to design. Whether you're using them as icons or hero images, they'll help you communicate the emotional aspect of your design project in a very effective way.
3. Flaticons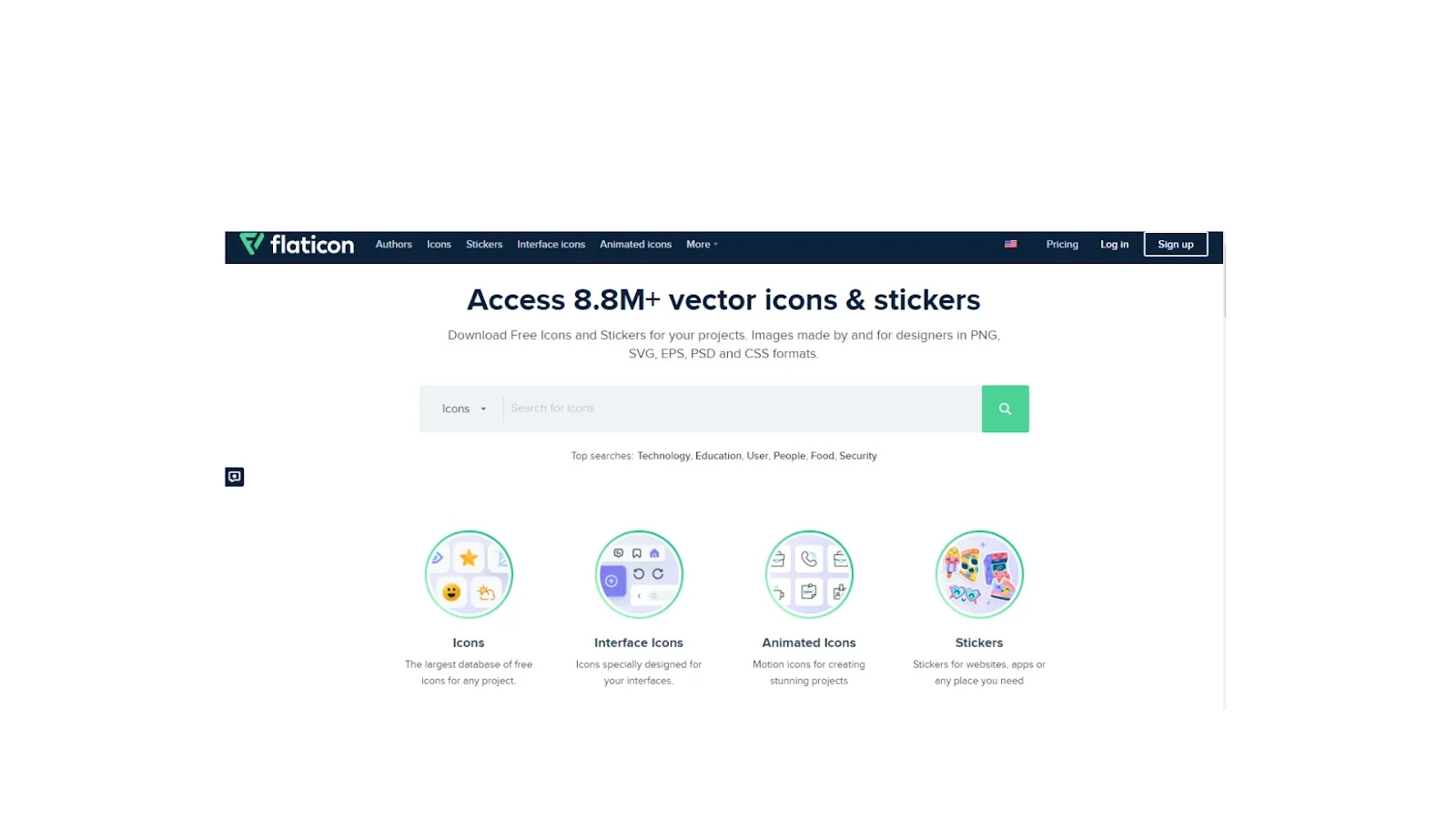 Image from Flaticon
There are literally millions of icons to choose from on Flaticon, making it one of the largest online repositories for vector icons in the world. And because they're all free to use, you can find the perfect icon for your project without breaking the bank.
You can quickly find what you're seeking for because Flaticon packs its icons according to various themes and subjects.
In addition, you can make your own icon designs using Flaticon's simple tools if you can't find exactly what you need there.
The icons are grouped into packs by theme and topic, making it easy to find the right one for your needs.
---
FAQ
How are the quality of these free illustrations?
The illustrations on Pixabay are high-quality and fit for a wide range of uses whether you need a simple clip art or a more complex illustration.
Freepik has a team of designers who create high-quality vectors that you can use for both web and print projects.
While the collection at Rawpixel is definitely worth checking out if you're in need of some vintage illustrations for your next project.
Do these websites offer a variety of different types of illustrations?
Absolutely! There's a huge library of illustrations covering a variety of sizes, styles and formats. Whether you're looking for 2D, 3D, vectors, icons or something more vintage or animated – the possibilities are endless! These libraries offer other options that you can use to make your designs stand out.
Do I need permission or licensing to use the illustrations from these websites?
Yes, permission or licensing is needed to use the illustrations from these websites unless you go ahead and buy the paid version.
What else can I do to improve my website performance?
In addition to image compression, here are some other things you can do to improve your website performance.
---
Conclusion
We hope you enjoyed this article on where to find free illustrations for designers that'll help your website or your Instagram handle. A high-quality illustration can really make your website stand out and add a touch of personality. Eagle App is a great tool for organizing and browsing your illustrations. It's the ideal solution to maintain organization and accessibility for your illustrations thanks to its user-friendly design and robust capabilities.
Plus, with Eagle App's creative commons licenses, you can use your illustrations for commercial or non-commercial purposes without having to worry about copyright infringement. So what are you waiting for? Try Eagle now! With so many great resources available, there's no excuse not to add one or two to your site. Thanks for reading!