Best 15 Professional Blog Every Designer Should Follow in 2023
Eager to keep up with the latest design trends but don't know where to start? Want to learn practical design skills but run out of budget? Here's a list of the Best 15 Professional Blog that got you all covered! Follow them to master design at a low cost and boost your competitiveness most efficiently. Happy reading!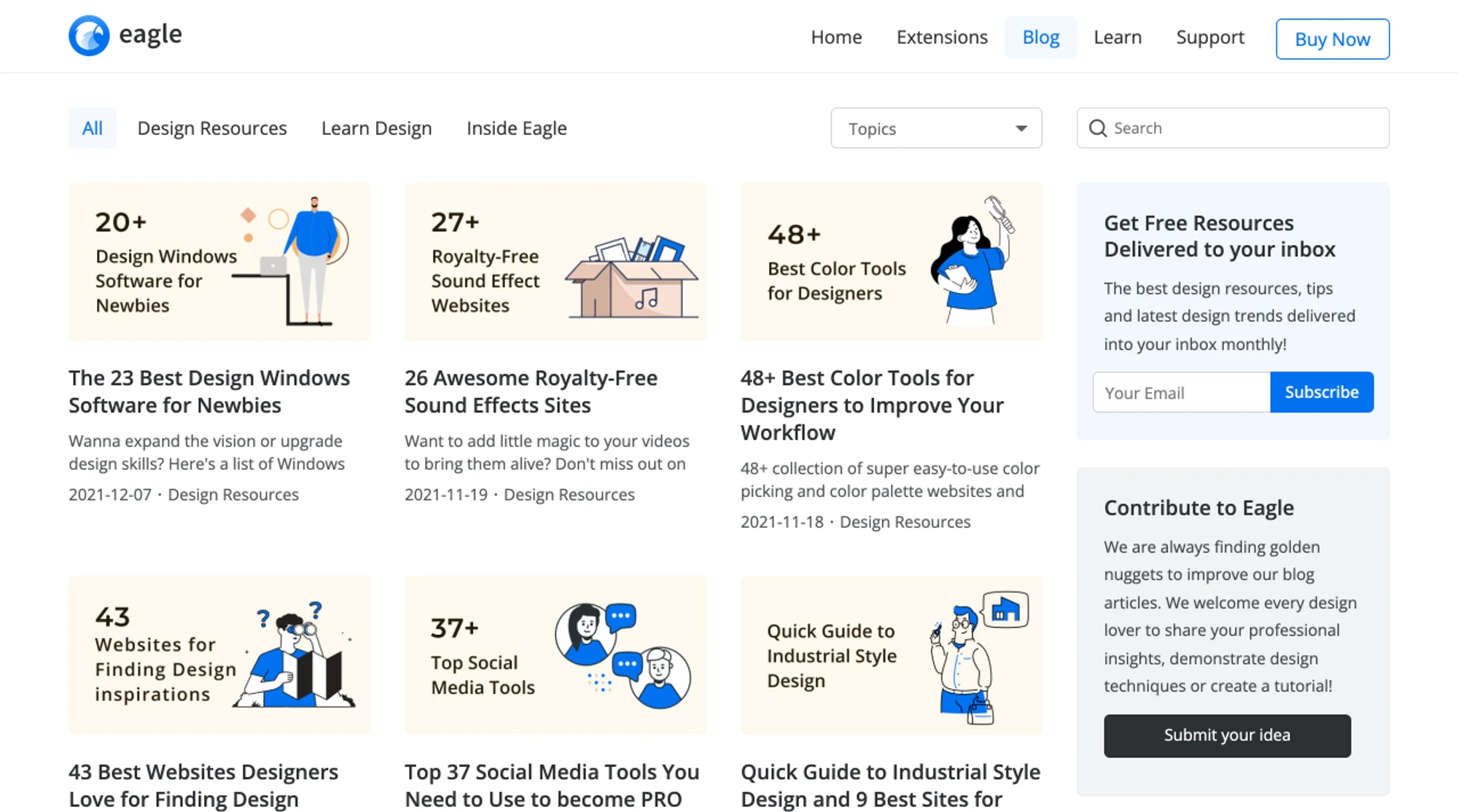 Image from Eagle
Eagle App Blog is a blog maintained by Eagle App, a team dedicated to organizing reference images and all kinds of media assets. They mainly share articles that enlist a curated collection of stunning design resources, practical design skills and tips to level up your design profession or their latest product news.
If you are looking for a resource for discovering, then Eagle App Blog is one of the best options you'll have! It is also open to guest posts and welcomed every design lover to share your interesting insights into the design world!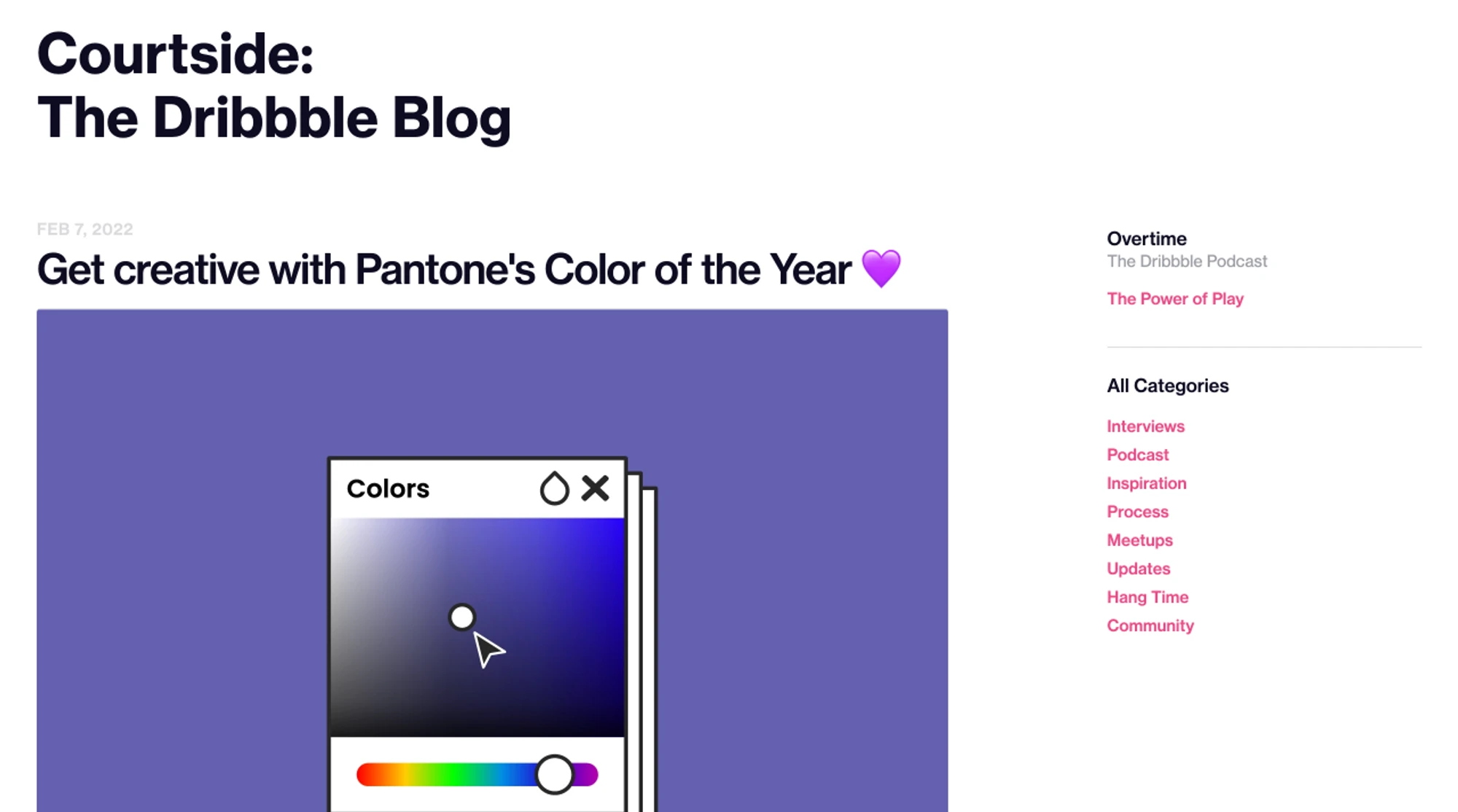 Image from Dribbble

Before Instagram became a hit, Dribbble is where creatives gathered around to share their work and form a long-lasted super friendly community.
It is packed with useful advice to boost your career, including interviews, news, tutorials, inspiration from every corner of the design and art universe. Various content has all been covered too, such as web design, animation, typography and so on.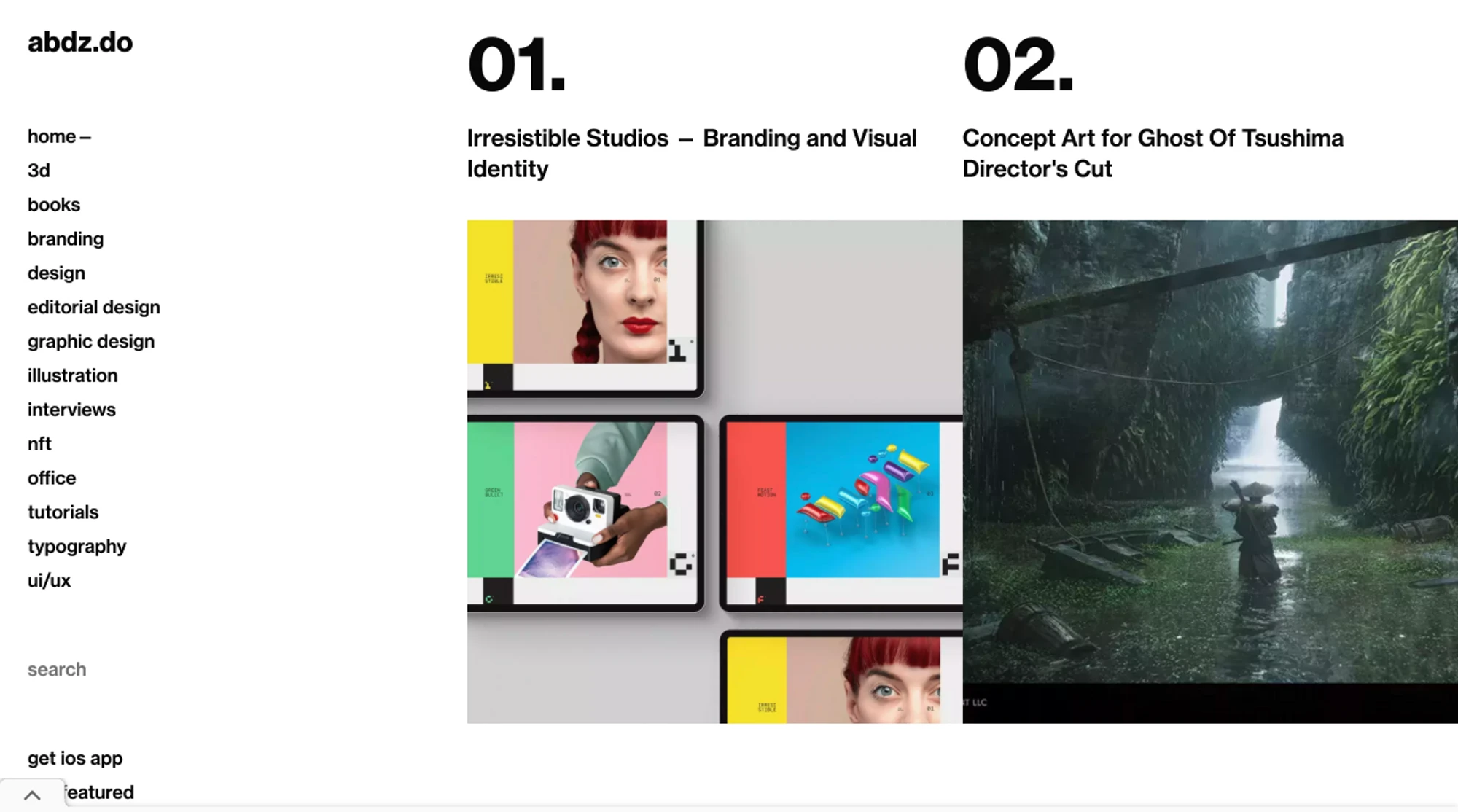 Image from Abduzeedo

Abduzeedo is a collective of individual writers sharing articles about branding, architecture, design, photography and UX. Founded by Brazilian designer Fabio Sasso in 2006, it has now been well-known and particularly strong on 3D work.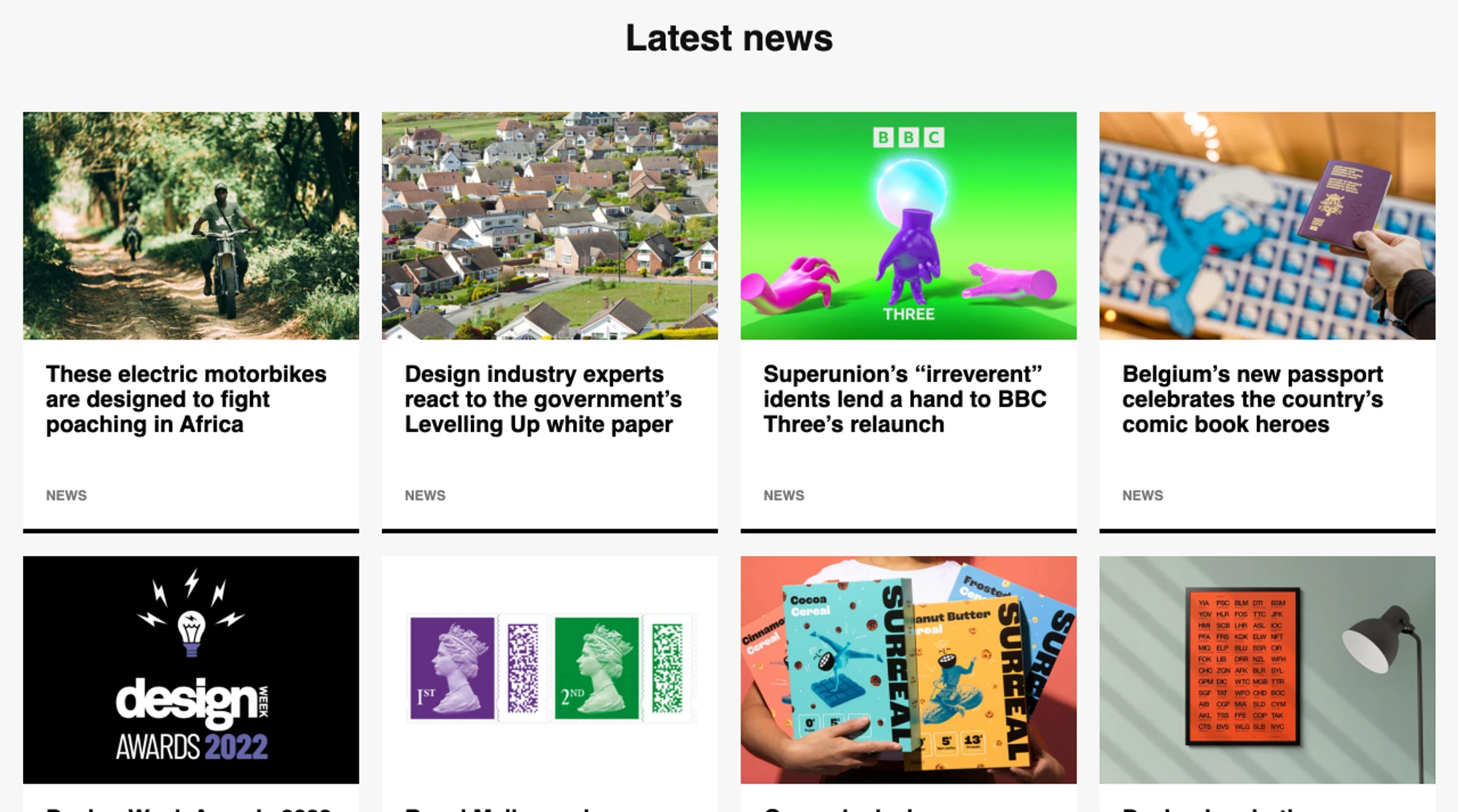 Image from Design Week

Design Week is one of the leading design magazines around the globe. It was founded in 1986 and it continues to bring you high quality, well-written news and inspiration across graphics, branding, interiors, digital, product, furniture and more. It's comprehensive and gradually puts an eye on the relation of governments, society and design. Following Design Week, you can be sure to keep up with all the latest news, features, analysis, opinion and careers advice from the world.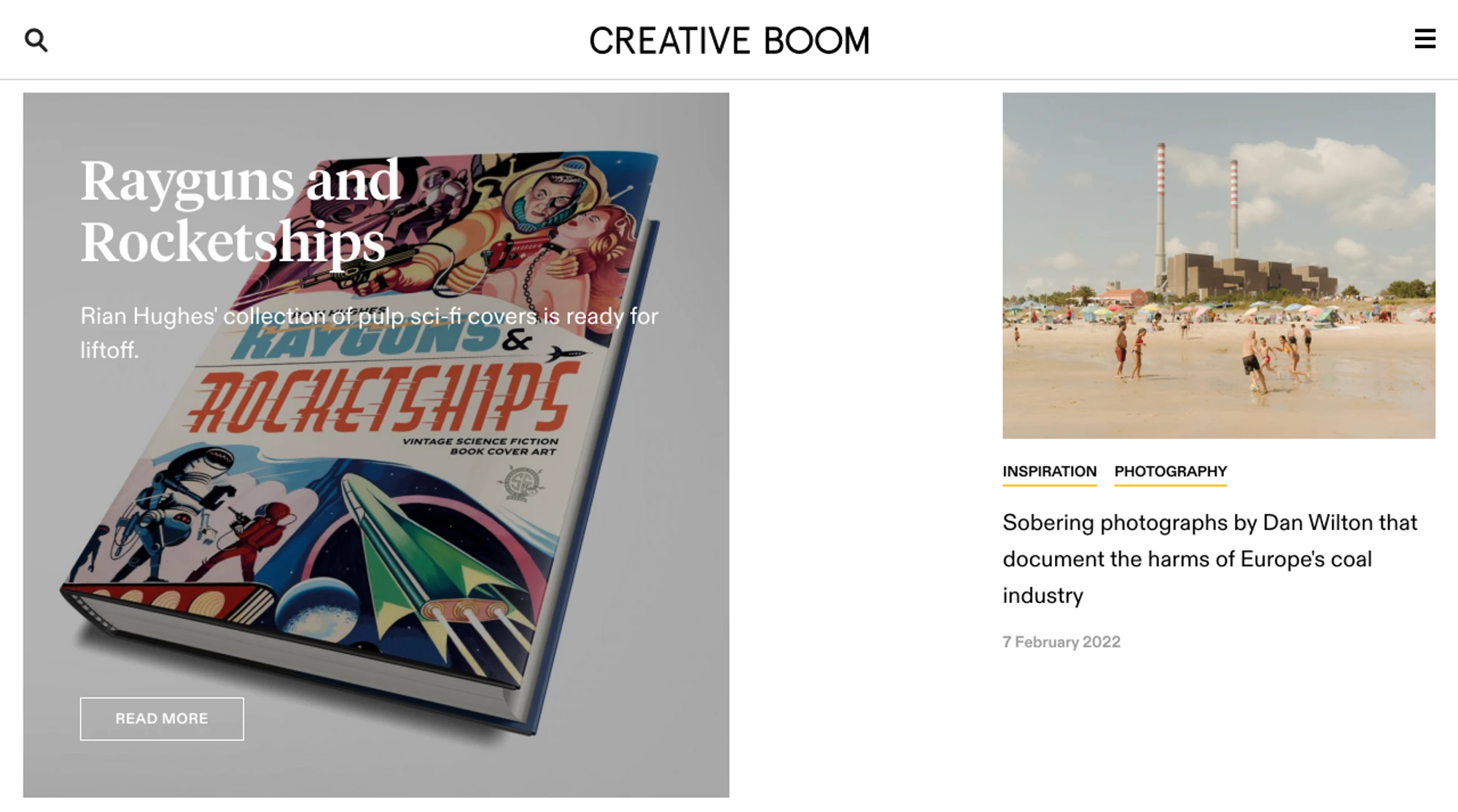 Image from Creative Boom

Creative Boom is an insightful blog for artists, designers and makers to illustrators, photographers, filmmakers and animators. They share the latest industry news, loads of inspiration, interviews, tips and resources to help every creative thrive!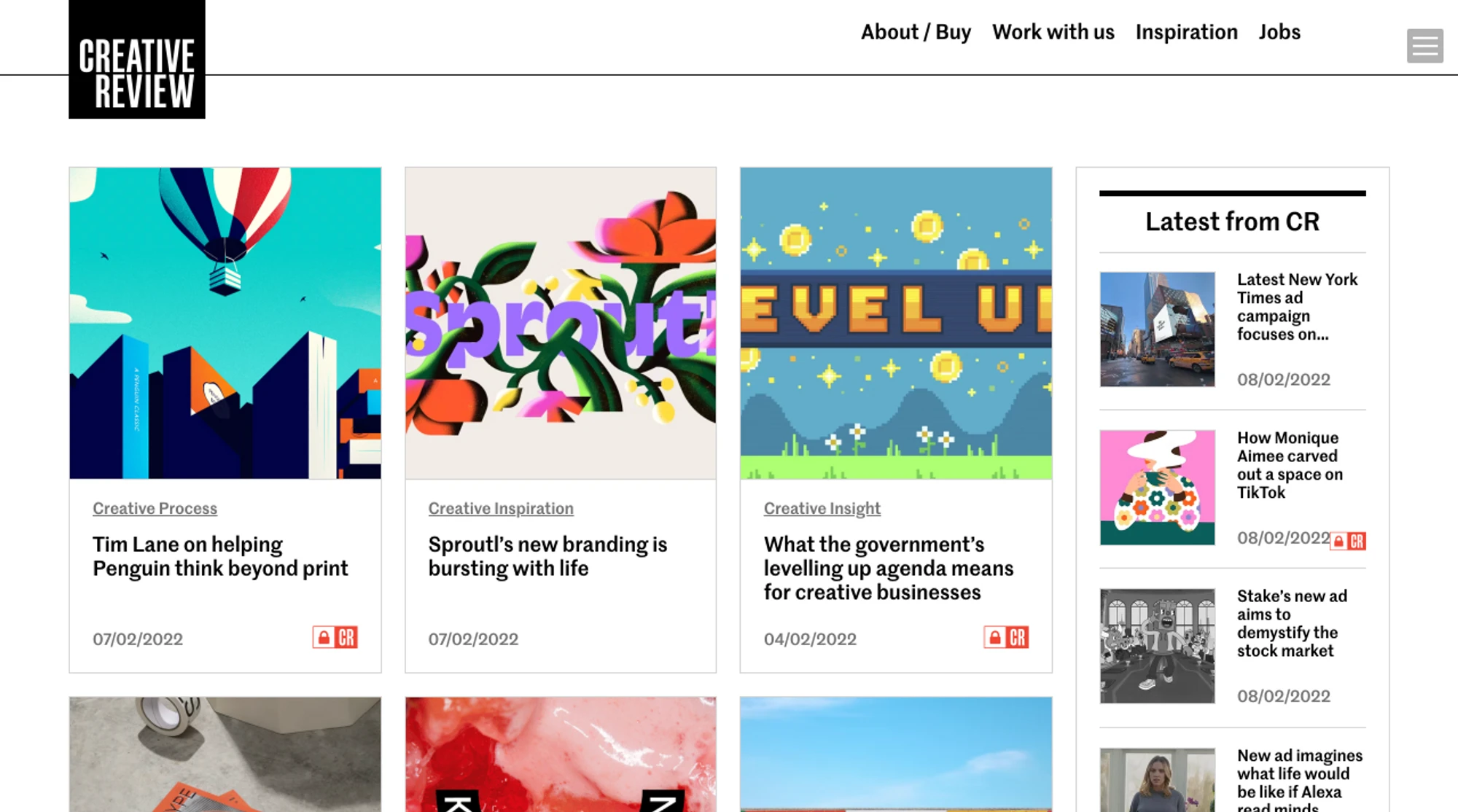 Image from Creative Review

Creative Review is first a print magazine and now a cross-platform creative community dedicated to bringing the creative world altogether. It was founded in 1980 and has continued to delivered high-quality news, reviews, analysis and advice to connect brilliant minds!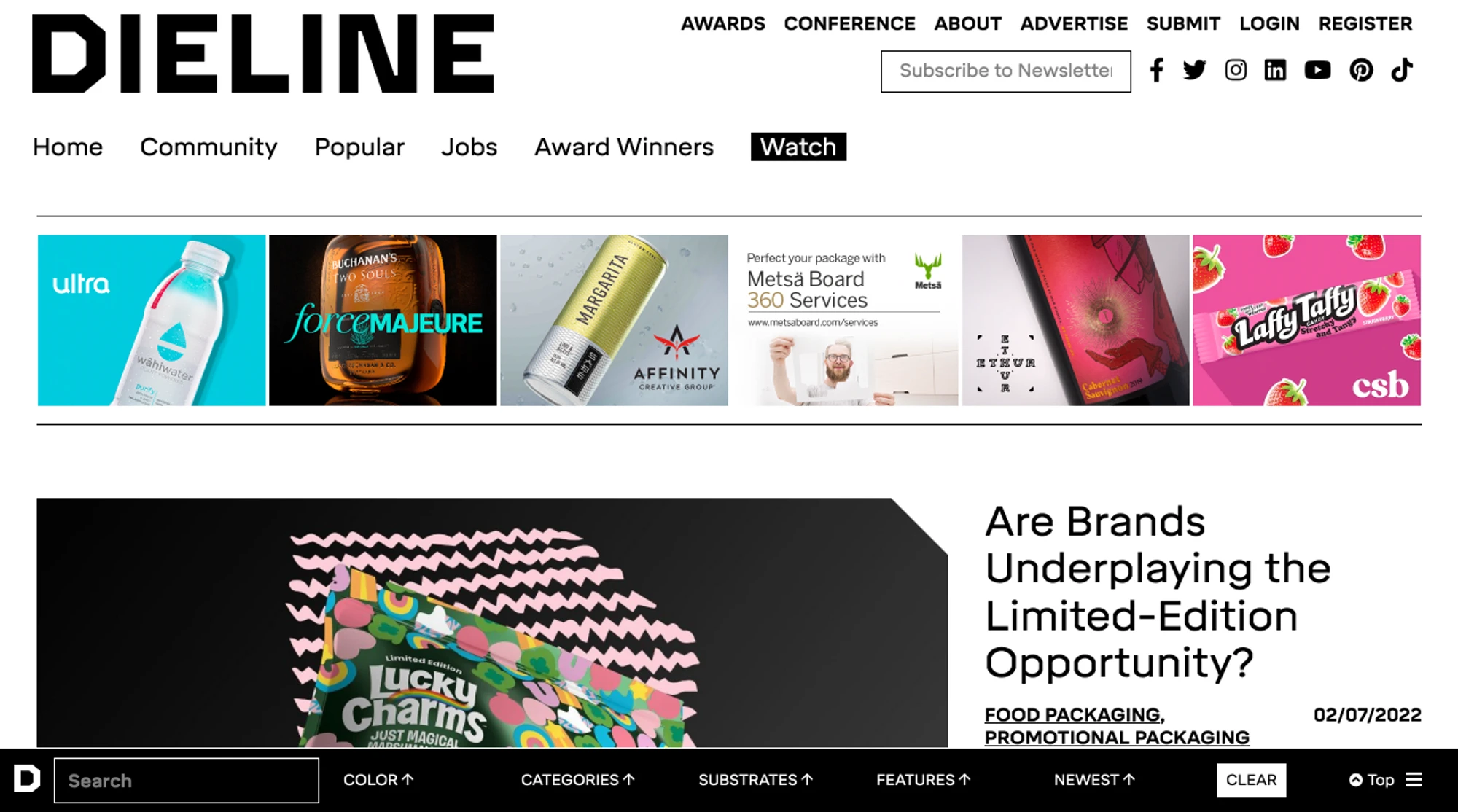 Image from The Dieline

Dieline has a mission to advocate the packaging industry towards more sustainable solutions through creativity and innovation. It's a place to find critique, trends and industry news on packaging design. Anyone passionate about branding and packaging should subscribe to The Dieline!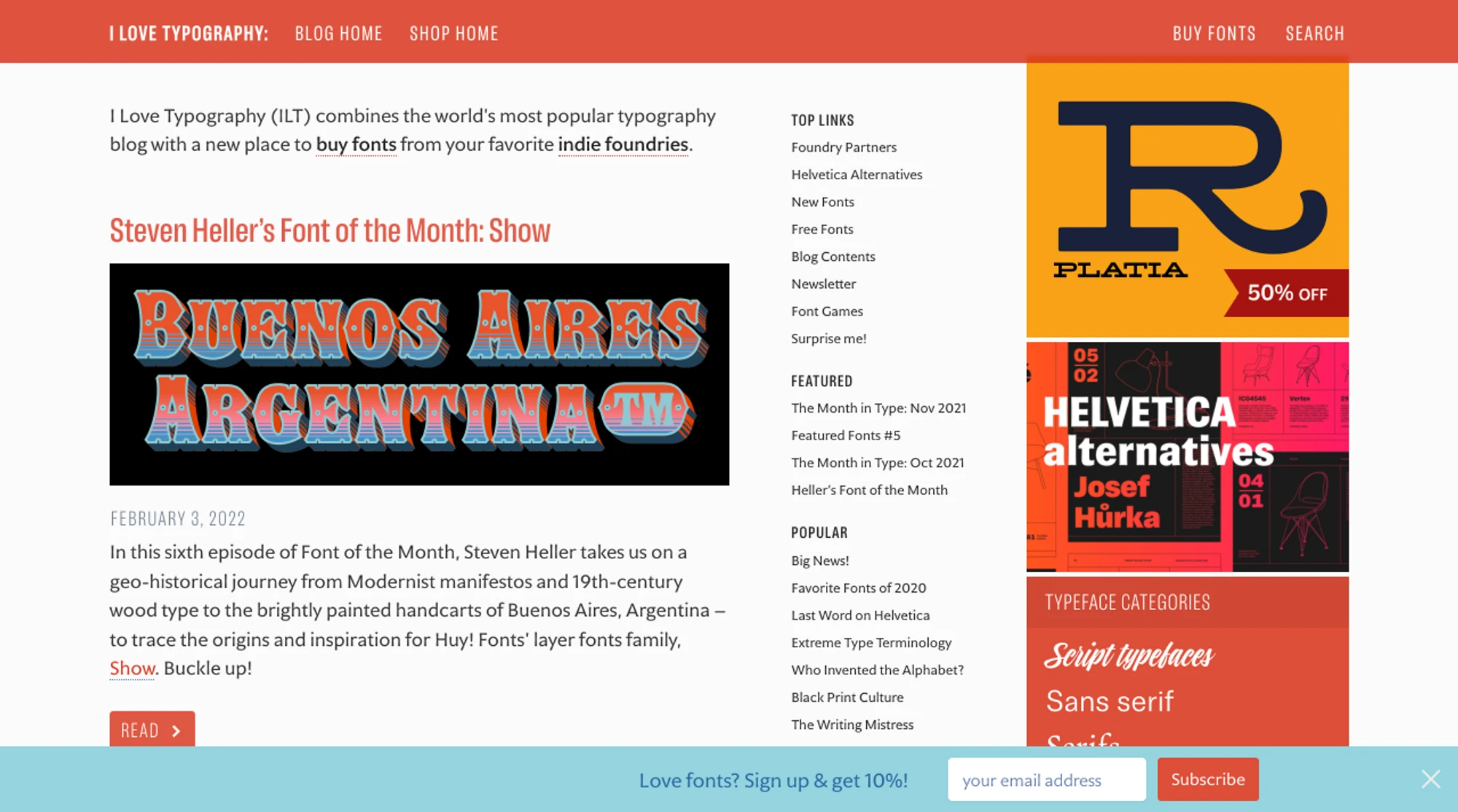 Image from ILT

I Love Typography (ILT) combines the world's most popular typography blog with a new place to buy fonts from your favorite indie foundries. It covers everything from typography and type history to making fonts. It also wraps up a monthly review of how unique fonts were used in branding, packaging, book covers and more. Recommended to all the fonts lovers!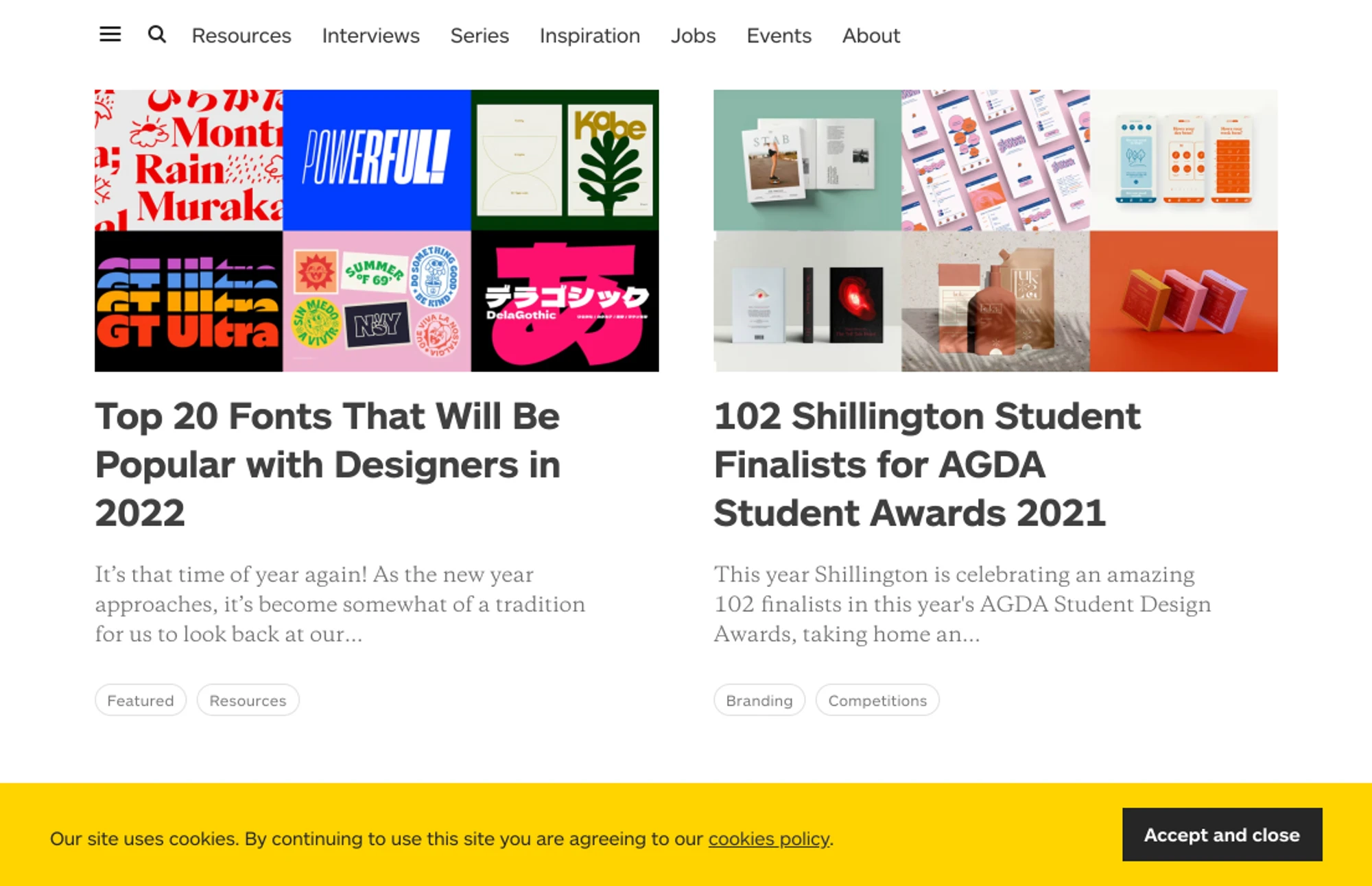 Image from Shillington Design Blog

Shillington Design Blog is run by Shillington, the Original Graphic Design Bootcamp. It offers online graphic design classes to boost industry-focused learning and help students achieve award-winning results in a short period. It also features a bunch of insightful articles and works. Launch your creative career with Shillington!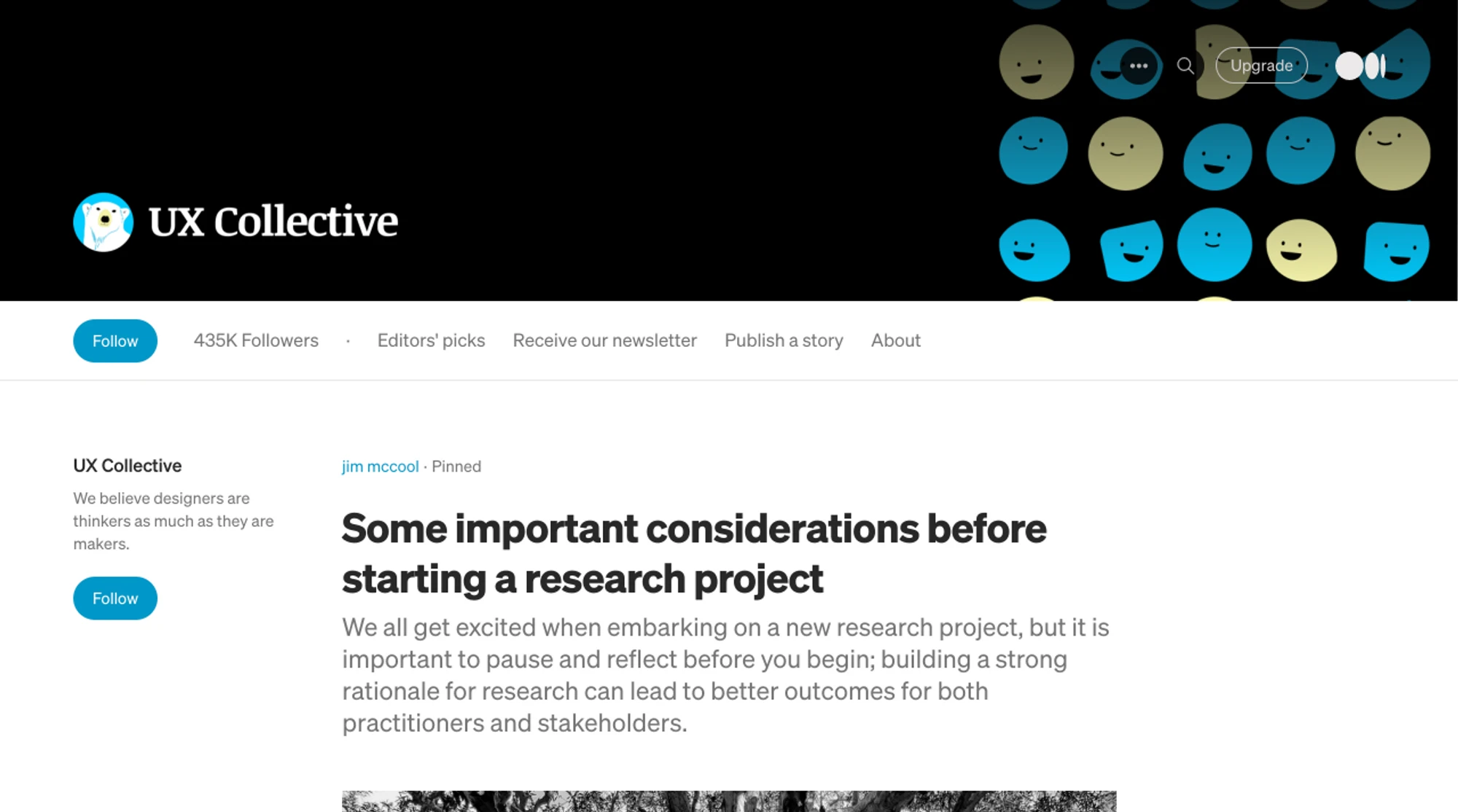 Image from UX Collective

The UX Collective is said to be built to help every designer think more critically about their work. It is Medium-based and it curates various insightful and sharp articles from industry experts working at the coalface of user experience. You will sure to earn a wealth of tips and advice to help you boost your competitiveness in design!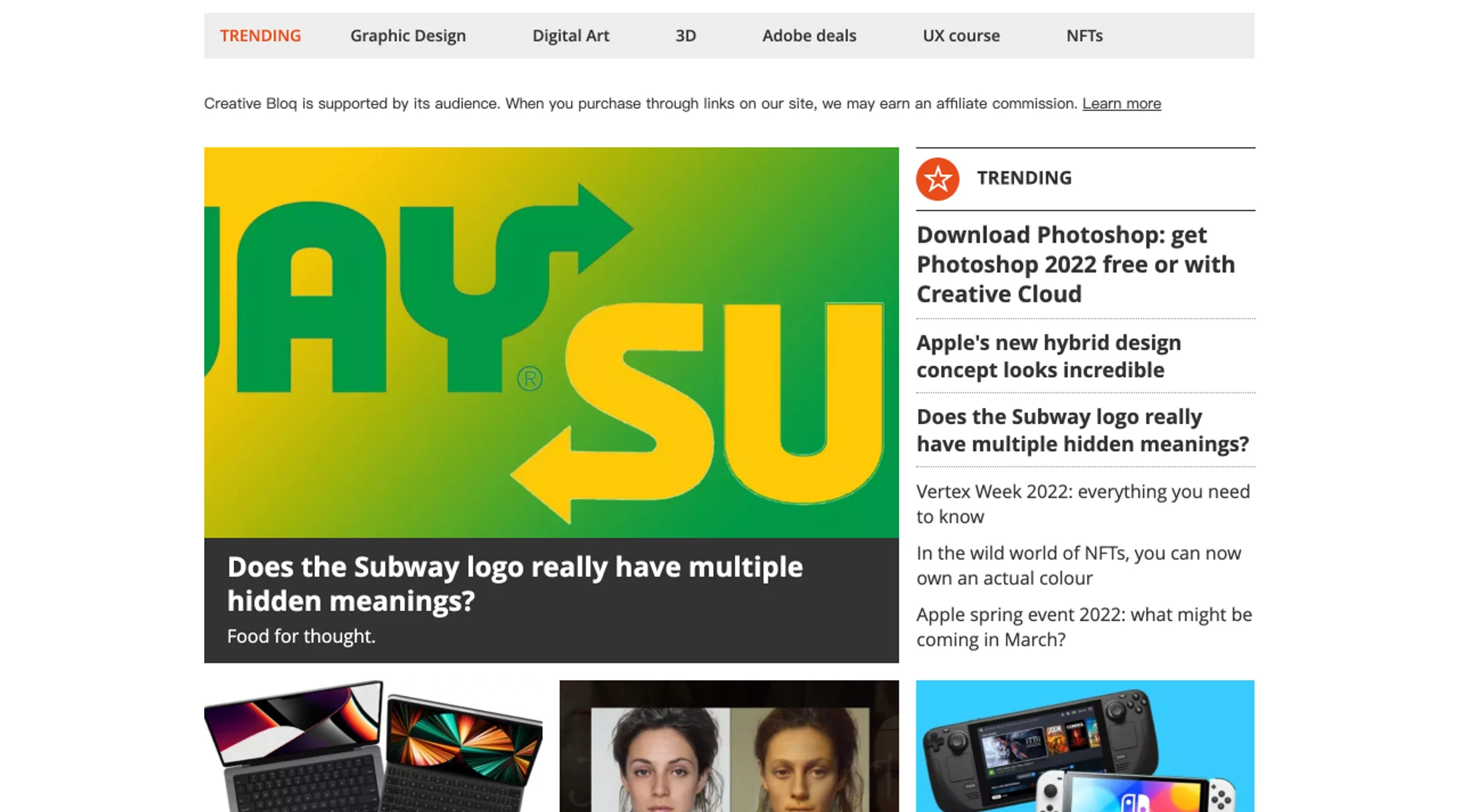 Image from Creative Bloq

Creative Bloq covers daily news, interviews and reviews on the creative industry, including graphic design, branding, web design, logo design, animation, VFX, digital art and so much more. Founded in 2011, Creative Bloq is a site that aims to provide a mixture of advice, inspiration and must-know tips for artists around the globe. With their high-quality posts, you will be sure to be inspired for your next design project!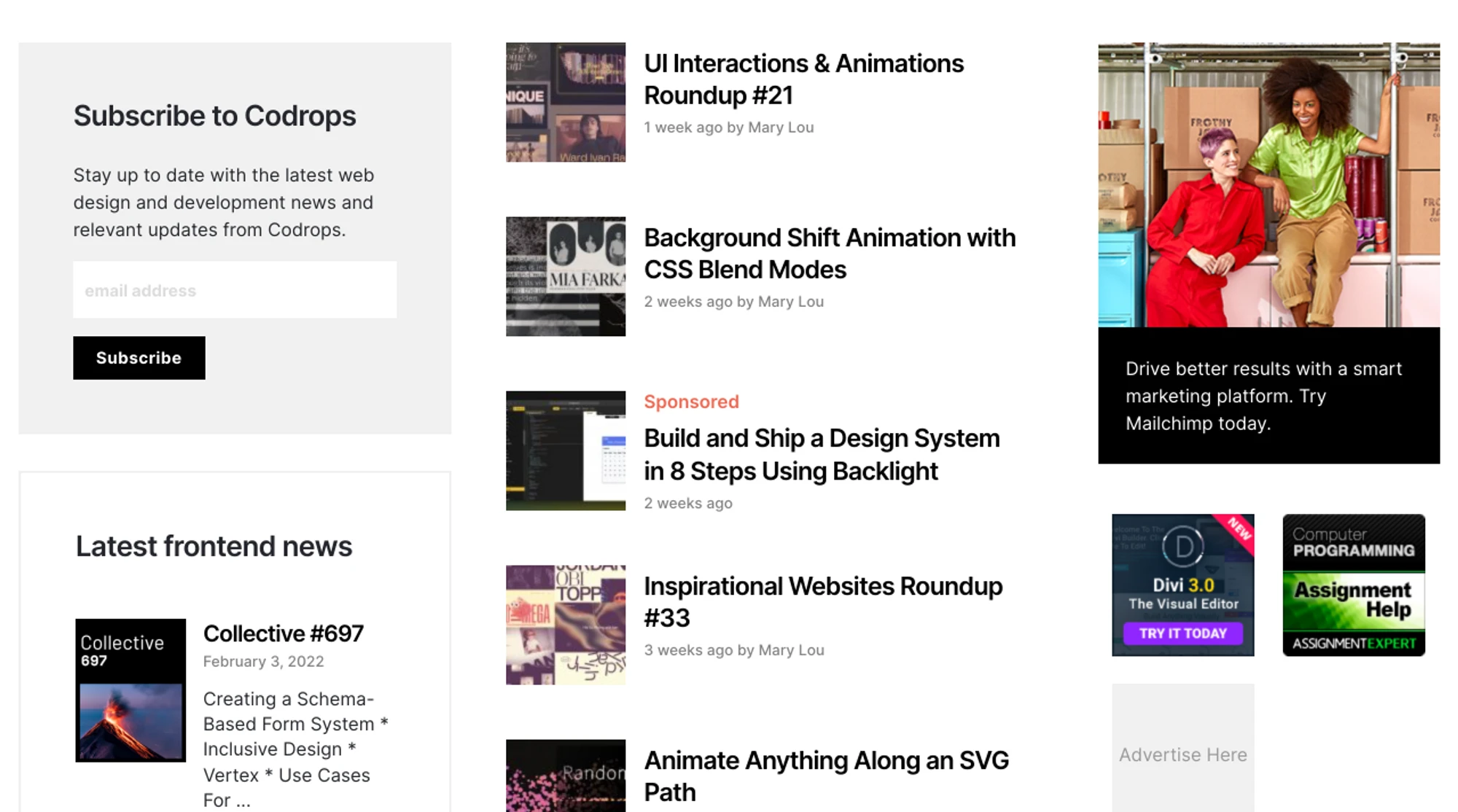 Image from Codrops

If you are dedicated to web design and development, Codrops got you all covered! It publishes articles, tutorials, critiques, case studies about the latest web trends, tools, resources and inspiration. You can find new possibilities by digesting their high-quality pieces. And make sure to subscribe to their newsletter to keep yourself informed!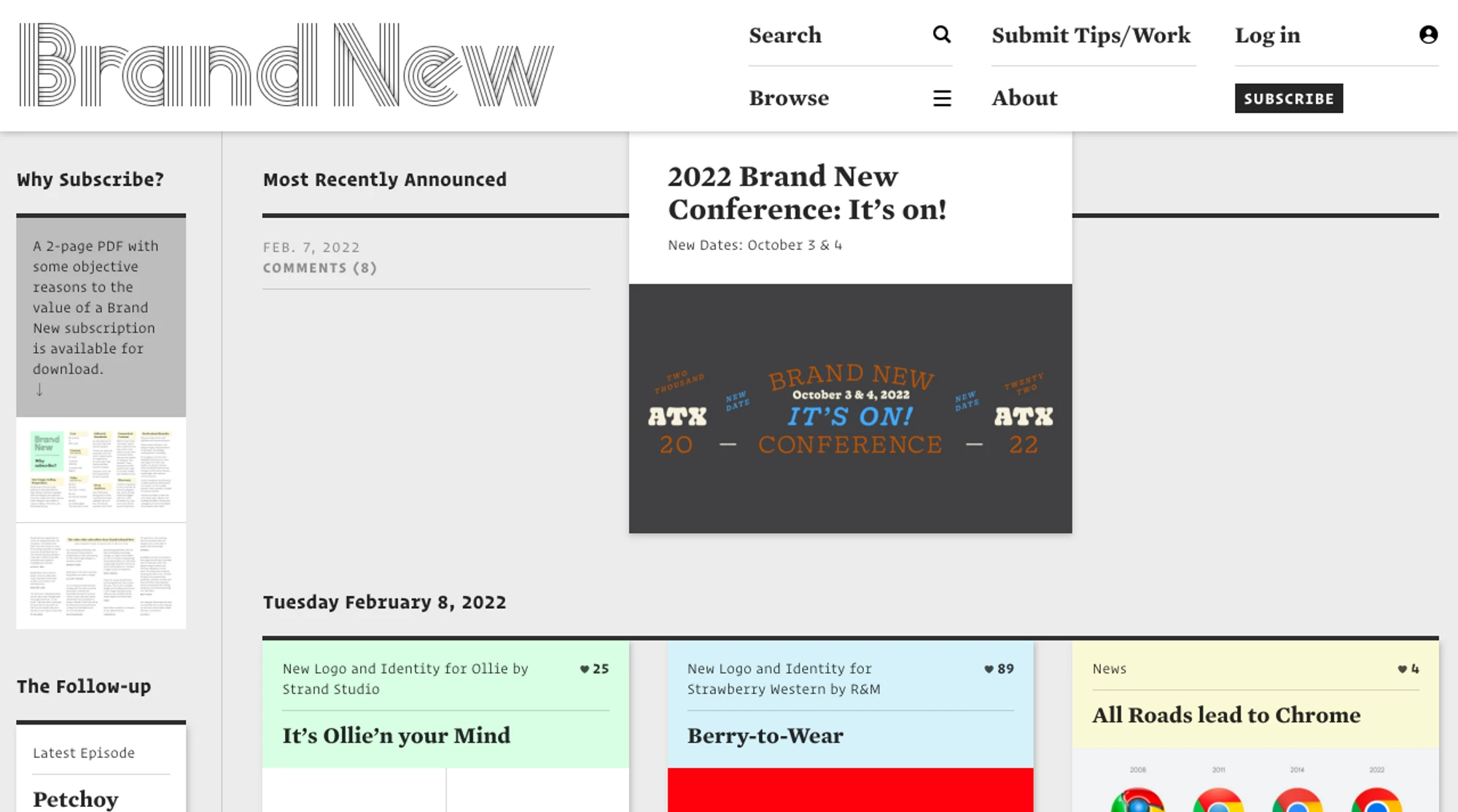 Image from Brand New

UnderConsideration is a graphic design firm generating its projects and content. Its blog - Brand New opinions on brand identity work, chronicling and providing reviews on corporate and branding. Everyone who is interested in branding should follow Brand New and get fed up by their in-depth daily analysis!
Image from Made by Folk

Made by Folk is a collaborative platform to share individual stories behind all the stunning work. There are mostly interviews in the form of a 20-minute-video, aspiring creatives all around the world. It also posts job and internship opportunities. Don't miss out!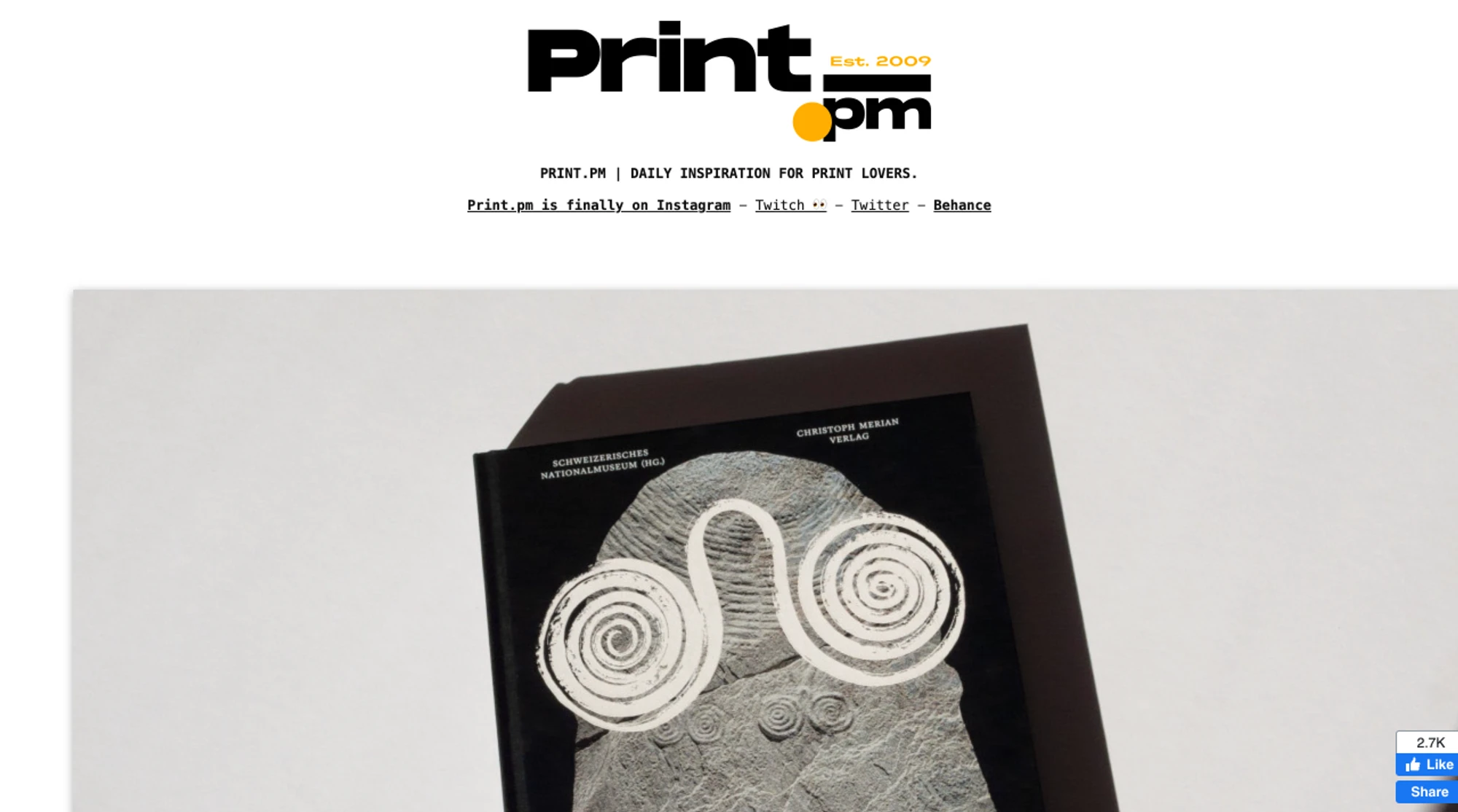 Image from Print.pm

Print.pm is an image-based blog, the brainchild of Parisian art director Martin Joubert. It provides daily inspiration for editorial print designers and print lovers, including books and magazines. All arty-looking and inspiring!
In a nutshell
It is never enough to sink your teeth into the design industry by reading up-to-date articles or staying inspired. Hope this curated collection of design blogs helps you soak up the design knowledge in the quickest and best way, then improve your design abilities to grow as a professional designer!
Video from Carlos Dordelly, Eagle App Save URL

Lastly, if you are looking for a useful tool to boost your design learning efficiency, Eagle can come in handy! Eagle is a desktop productivity tool that enables a powerful organizing system for all types of design files. It can add tags, ratings, add notes at a specific timestamp, playback speed, and loop preview to help you quickly find a specific note file or media assets among thousands without getting lost, stay productive with Eagle!
---
FAQ for the Best Design Blog
Can I suggest a design blog to be included on this list?

Of course! We welcome suggestions for design blogs to be considered for inclusion on our list. Please contact us via [email protected] with the name and URL of the blog you would like to suggest.