20 Must-Read Game Design Articles for Beginners So Far 2022
With an estimated 3 billion gamers worldwide, the gaming industry is strong and continues to grow every year, so we can know that game design is a competitive field.
Therefore, if you want to become a game designer, it is imperative for you to constantly learn and grow! Here are 21 handpicked game design articles where you can get a deeper understanding of its concept, skills, and the process of design itself. Start reading!
---
21 Must-Read Articles for Game Design Beginners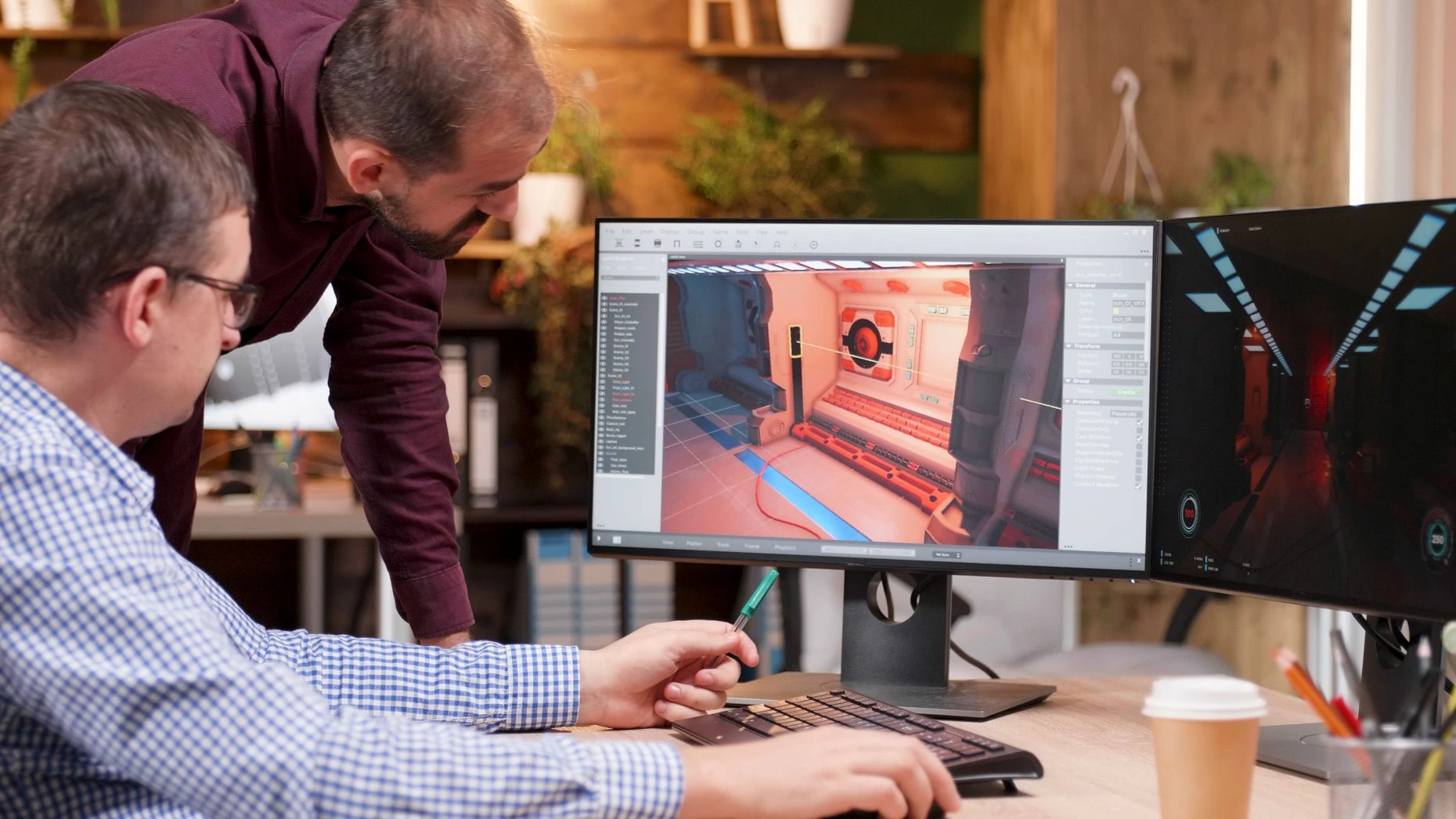 Image from Freepik
【Learning Game Design】
Did you know that there are many types of roles in the game design team?
With games quickly expanding, the increased size came a specialization of tasks. It is necessary that you need to know these 12 vital roles that a game design team may have. This will give you a better understanding of what jobs, roles, and aspects of game design are required.
Building a game requires quite a bit of technical expertise, while it's your top priority to get familiar with the basic concepts first as a beginner. In this article, Nadia Stefyn will walk you through basic considerations to help you easily get started with your own game.
Being a game designer or developer means considering many factors.
Here is a useful article that will dive into a few important tips around game design, namely the fun, functionality, and marketing of your game. Let this list of top 10 tips serve as a helpful guide as you continue your journey into game design, which will help you understand some important elements of game design.
If you're a fan of gaming with the latest industry news, you may be familiar with some of the terminology here! But if you're new to game design or need a refresher, this list of words and terms should come in handy when you're participating in online discussions and diving into learning resources. Come to see this common terminology you'll hear throughout your career as a game designer!
Are you having trouble coming up with new game ideas?
Don't worry! All troubles will be solved here. In fact, being creative and coming up with game ideas is a skill that you have to hone, not a talent. Anyone can become a master at generating awesome game ideas if they apply and practice the right methods.
Thus, Tiana Crump compiled a list designed specifically with game developers in mind. Each of these 19 methods will help you get those creative juices flowing again and make it easy for you to come up with a killer game idea.
Have a Sudden Inspiration? Save All Game Design Inspiration to Eagle with Just One Click!

Video from Eagle

Have you ever heard of the Game Concept before?
Whenever you have figured out your video game idea, it's time to put together a "Game Concept" that acts as a kind of instruction book for each of the departments involved. It's also where they are able to lend their own thoughts and express their concerns. Let's get to know what a Game Concept is now!
Mobile phones are now all the rage as mobile games become more and more prevalent.
Therefore, building a successful mobile game with a well-crafted design is increasingly important. Its quality directly affects the gameplay and user experience. In this article, you find out how to achieve an impeccable mobile game design that would grab players' attention at first sight.
What's the difference between 2D and 3D? With the advancement of computer technology and the development of the video game industry, players can experience more realistic and superior game quality through 2D and 3D effects. Now, let Starloop Studios walk you through the basic concepts, differences, and practical applications of 2D and 3D.
---
【Game Design Resources】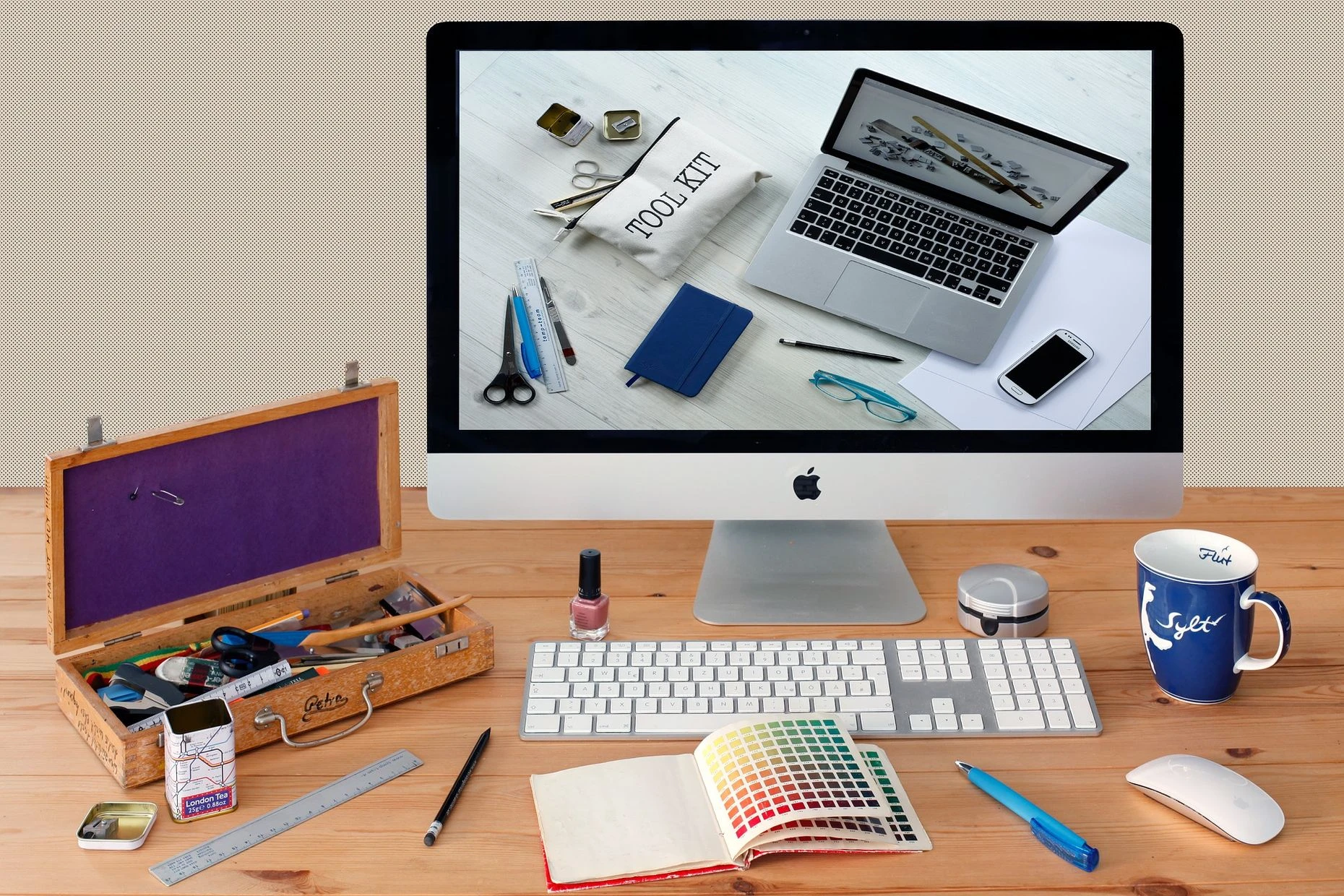 Image from Pixabay

Looking for professional books to learn more about game design?
Eagle app has gathered some game design materials with basic knowledge of game design from beginner-friendly to intermediate level, whether you have no knowledge at all or just entered the pit to understand how to create different game levels or want to know the game psychology to make an addictive game in the future, it can meet all your need here!
If you get bored with learning through articles or books, try using another learning way to motivate yourself!
To help you learn more about game design, development, strategy, and art design with fun, Eagle app curated a list of the best YouTube channels that focus on creating game industry insights and designs that you should know. Hope it can help you learn easily and interestingly.
Want to bring your games to life? Try using sound effects to enhance the overall gaming experience!
An excellent game is often paired with shocking sound effects, making the game experience more realistic. In this article, there is a list of the 27 best royalty-free sound effects websites, where you can download and use game design sounds for free. Make it easier for you to complete the game design!
Can't Find the Sound Effects You Need In a Pinch? Eagle Can Help You Manage Efficiently!

Video from Eagle

Designing games often involves working with tons of 3D models, but don't know where to look?
In this article, there are 27 excellent 3D model websites, including gaming characters, game design, interior design, architectural exterior design, animals, objects, vehicles, and environments, etc. and it also gives you the user guide, which helps you quickly master the skills to save you a lot of time.
Ready to build your dream game?
Whether you've never written a line of code in your life or you're a C# expert, these free game makers are for you. Thanks to this free game development software, game creation has become fairly streamlined!
Expanding your network is also a great way to help you learn more about Game Design.
FeedSpot here lists the best Game Design forums on the web ranked by traffic, social media followers, domain authority and freshness. Let's take a look at what topics other game designers discuss!
What's better than directly reading a blog with thousands of game design articles? You can choose articles of interest from diversified topics, and its regular updates even allow you to get the latest game design information. Come to see the best 30 Game Design blogs handpicked by FeedSpot, or bookmark our Eagle Blog to get the most practical design tips, resources and tools!
Want to learn game design through a systematic course but worry about being too expensive?
In this article, it has listed 10 of the best FREE online courses in game development and design. It contains all you are curious about, including price, certificate, time to complete, pros and cons, etc. Have a look now!
It is hard to build your game without design assets and material, in this article you can find many free game design assets from 2D, 3D, texture, characters, backgrounds, icons and more! Don't worry about the license, it have labeled it all for you, all you need it follow the instructions!
Have fun creating games with these free game assets and art!
Eagle — Your Super Game Design Organizer

With Up to 90+ Types of Formats, Eagle is Here to Help You Save Effort in Organizing Game Design Assets!

Whether It Is Images, Videos, 3D, You Can Easily Manage All Your Game Design Creations on the Courses with Eagle!

Image from Eagle
---
【Game Design Trends】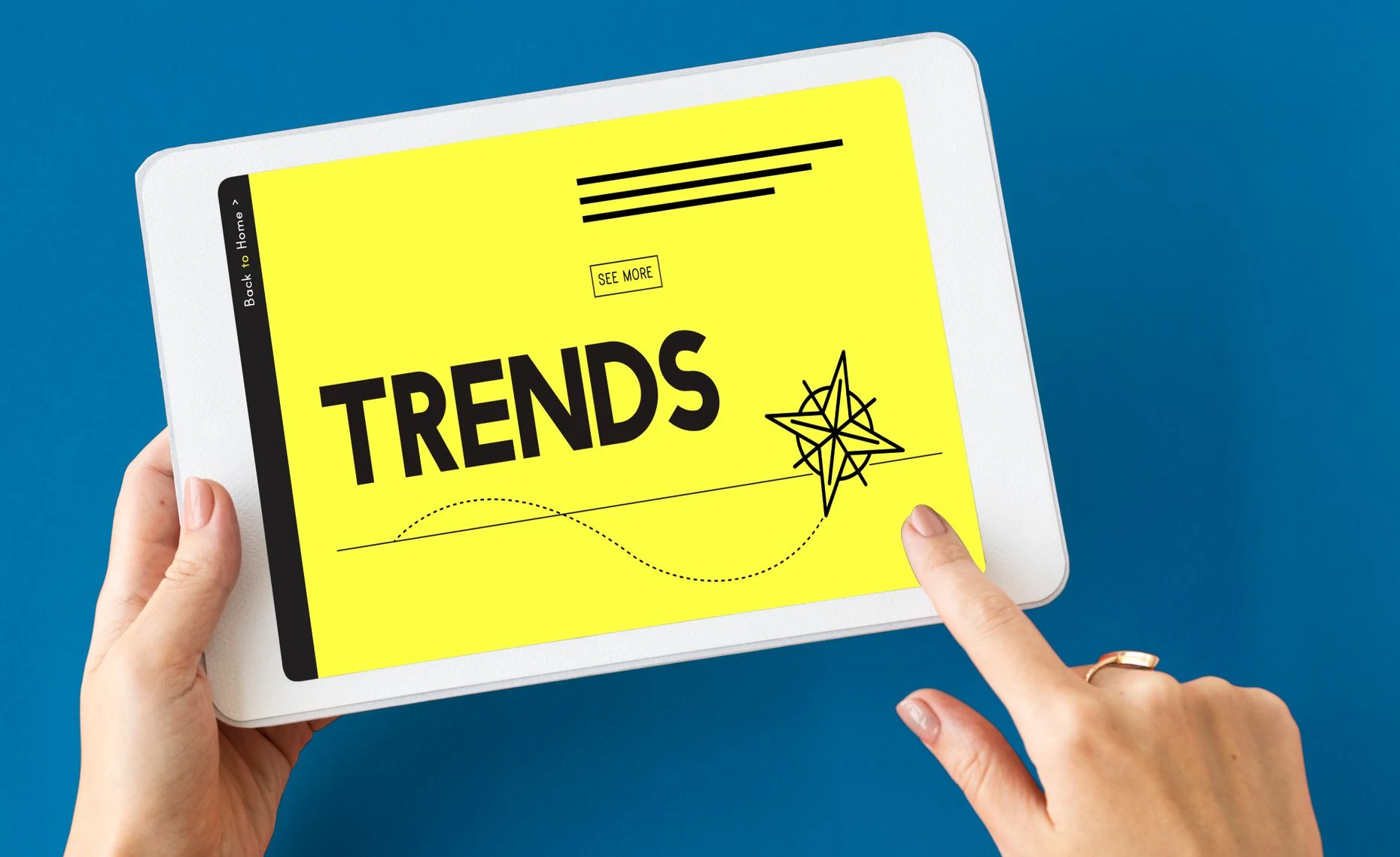 Image from Freepik

Understanding the trends nowadays is one of the top priorities for you as a game design beginner!
Thanks to grasping the trends, it becomes easier for you or your team to make the right decisions that eventually enhance the gaming experiences of users playing games. Let's get started with the top 7 Game Development trends for the year 2022!
Confused about the future as a game design novice? Let's take a look at the trends in this field!
In this article, CCA brings together 2 Game Arts experts to foresee 5 trends that will define the future of Game Design and what they mean for gamers and aspiring game artists. Click in if you want to know more!
Mobile gaming has exploded during the last couple of years. According to the latest data, there are 2.69 billion mobile game players globally. In addition, mobile games dominate the App Store revenue share (66%), and we can expect these numbers to grow even further in the future years.
So what are the important trends for mobile games in the future? Kalle and Wilhelm sort out 4 major mobile gaming trends you can expect to see next year. Keep reading to learn more!
AR and VR have changed every aspect of our lives at a fast pace, one of which has experienced major changes in the gaming world.
People around the world have begun using these technologies, especially VR, to play their favorite new games on consoles. So, what exactly is the future of Augmented Reality and Virtual Reality Gaming? This is what you will be looking into in this article, including the meaning of VR and AR.
---
Key Skills for Game Designers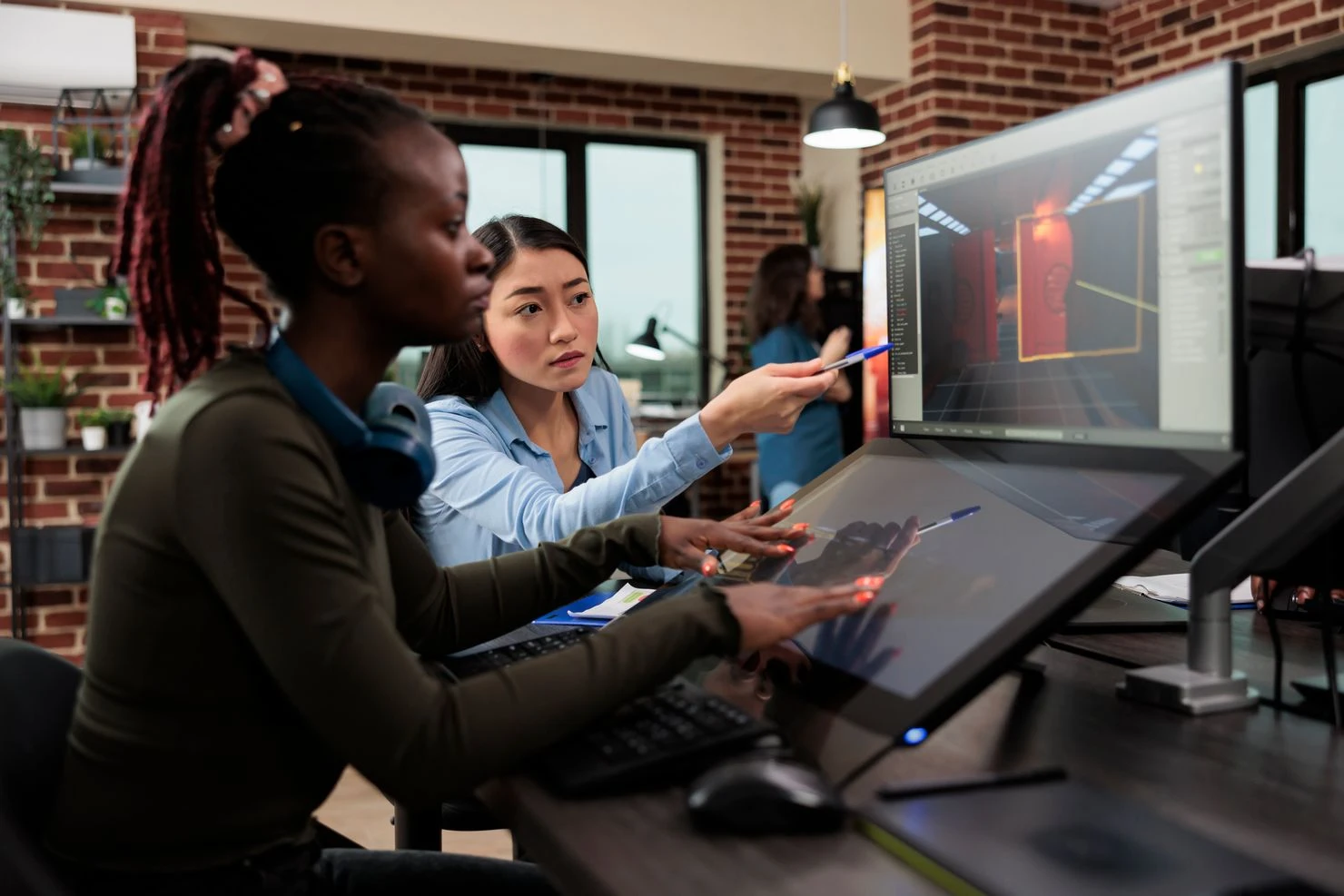 Image from Freepik

To become an extraordinary game designer, make sure you have mastered these skills:
1. Creativity
Being creative isn't really something that can be taught, however, it is no secret that video game designers must have an active imagination. Not only are designers responsible for creating the concepts, characters, and storylines from start to finish, but they also have to think about how users will interact with the characters, and construct various challenges for the player to overcome, which keeps people interested and going back to play again.
2. Time management
Regardless of what industry you work for, there are always going to be deadlines – game design is no exception. Video games are complex and require an entire team of technical professionals as well as creative experts to get the job done.
Designers must be flexible when it comes to meetings and working with others, but also diligent in managing their own time. With so many moving parts happening at once, it is crucial that you meet your deadlines, and are comfortable working under pressure.
3. Effective communication
Communication is more than just being able to speak to others or write emails. While these are important components of communication, video game designers must also be adept at properly and effectively communicating their ideas and visions to other members of the team. When there is a lack of communication, there is a high risk of misunderstandings and confusion among everyone involved with the project.
4. Collaboration
As mentioned above, the process of creating a video game is not done by one person alone. There is a myriad of teams and departments all working in tandem with one another to ensure the game is finished on time and ready to hit the shelves in stores. As a designer, be aware that, while you may be sitting at your computer alone, teamwork is valued and necessary for success.
5. Problem-solving
As a video game designer, you have to be prepared for technology to create problems and know what to do to keep things running smoothly. Instead of getting frustrated, keep your cool and stay persistent in trying to finish the project. Looking at things from a new perspective and thinking outside the box can help you get back on track.
6. Knowledge of multimedia development software and programming
Without detailed animation and graphics, a video game may just fall flat. To avoid this, make sure to brush up on your game design and interactivity essential skills. Being comfortable using various programming software is a game-changer when it comes to video game development. Coding, Adobe Photoshop, Javascript, C++, and Zbrush are a few examples of tools and platforms that you may use while designing a game.
7. Passion for video games
Lastly, having a love for playing video games is actually an essential part of what makes a successful video game designer. Game design is a highly competitive industry – set yourself apart from other designers by impressing gaming companies with your knowledge and passion for playing video games. The best designers are the ones who understand how games work, what improvements should be made, and what the gaming community wants to see.
---
A Way to Help You Easily Become a Pro - Eagle App
Apart from all these great articles above, in fact, having a powerful organizer can also help you become a better Game Designer! Here we are going to introduce an excellent organizational software - Eagle!
Video from Eagle

Eagle is a mighty desktop digital asset management tool that can easily manage all your game design materials in an organized way. It can add tags, ratings, notes at a specific timestamp, playback speed, hover and loop preview to help you quickly find a specific file among thousands without getting lost, Try Eagle!
Eagle can help game designers:
quickly hover preview all game design works.
add annotations to specific scenes in videos.
find a certain video instantly with its robust search filters.
represent the progress and importance of files through star ratings.
categorized various game design works by adding customizable tags.
capture inspirations and keep them organized with the Extension of Eagle.
---
Conclusion
In addition to purchasing expensive design courses, all the articles mentioned above can actually help you lay a great foundation for Game Design. However, if you want to become a professional game designer, you also need to go through the following steps:
Get more familiar with Game Design
Get an Education, such as schooling or finding quality training
Start building your game design portfolio
Land a game design internship or volunteer
Apply for game design jobs
Accumulate more high-quality design creations at work
Every step is an essential part of becoming a Pro, while you have already achieved the first step after reading. Continue to work hard to learn new knowledge and practical operation of game design. Believe that you will become an excellent game designer!
If you like this sharing, feel free to subscribe to the Eagle blog to get the latest design resources, skills, tools, and news!
If you are still lacking inspiration and incentives to create something new, feel free to dive into Eagle Community to explore stunning assets shared by thousands of designers worldwide. Let Eagle be your best design assistant!

Related Articles:
16 Must-Read Books for Game Designers from Beginner to Pro
Top 32 Youtube Channels You Should Follow for Game Designer