Celebrating 5 years of Eagle App with Milestones, Events and Giveaways
This year on 17th April 2022, Eagle is turning 5 years old!
5 years ago, Eagle has started as a small idea that wants to reduce the repetitive manual workflow of designers and soon after years of building, Eagle is now a powerful desktop design assets management tool that not only helps designers be productive but is also trusted by many great professionals from all walks of life!
Today, we are proud to say that there are over 200k+ users that use Eagle happily around the world daily and we have helped manage approximately over 100 billion+ pieces of files in total since 2017, Eagle has received so much love along the way, we are truly grateful to have you enjoy Eagle as much as we do!
In the upcoming future, we will continue working hard to provide the best Eagle experience to help users manage design assets in the most simple and intuitive way, continue to develop more features regarding 4 major designers' daily workflow, collecting, organizing, searching, and browsing to achieve file management simplicity!
Now let's dive in and see what milestone Eagle has achieved along the way, and we welcome you to join our anniversary events to win an exclusive prize!
Discover Our Founding Story
Do you want to know more about how Eagle has started? and Why Eagle is designed this way? Check out the story of Eagle's founder.
Milestone of Eagle Since 2017
We would like to share with you some of the major development of Eagle over the years. Thank you for your kind suggestions, so that Eagle is able to update continuously and create milestones beyond our expectations! We are also very happy you are here with us on this journey!

Milestone/ Image from Eagle
2017-2018
2019-2020
Our users reached over 100,000+ worldwide
Launched more than 100 new functions such as font management, image search, and more
Browser 2.0 released, launch extensions on Microsoft Edge, Safari
Eagle supports 76 file formats (macOS) / 65 file formats (Windows)
Supports Apple Silicon (M1)
Eagle supports 🇯🇵 Japanese, 🇰🇷 Korean
2021
Our users reached over 200,000+ worldwide
Introduced more than 70 new functions such as color analysis, video notes, bookmarking Youtube/Vimeo videos, converting pictures to different formats and sizes, etc.
All files format can now be imported to Eagle, including 90 formats (macOS) / 81 formats (Windows) preview
Available to purchase extra seats to the same license
Eagle supports 🇩🇪 German, 🇪🇸 Spanish, 🇷🇺 Russian
2022
Eagle 3.0 (Released 2022/5/30)
Eagle Community (Released 2022/05/30)
Eagle Affiliate Program (expected to launch around Q2-3)
2023
Eagle 4.0 (Plugin module management expected to launch around Q1)
💡 Read more: Eagle development roadmap ->
【Event Ended】Celebrating Eagle 5th Birthday, Share Your Experience to Win Grand Prizes! 🚀
Share with us how you use Eagle!
For our 5 years anniversary, we would like to invite you to share with us, as your profession how do you use Eagle in your daily work? The difference before Eagle and after Eagle? Are there fun tips or useful tricks that even Eagle ourselves don't know about? We are curious to hear from you!
We know that many of our users are designers but there are also many of you that are not. Such as geographic teachers, professors, content creators, engineers, and more! Let us know more about you!
The best content rated by us is able to win grand prizes of Apple products including the latest 2022 iPad Air, iPad Pro, AirPod Pro… and more, also a chance to be mentioned on Eagle's official tutorial, website page, and blog to promote your personal or company brand for free! Also, every participant had a chance to win 1 FREE eagle license (that can work on 3 devices), for more information and guidelines check out this page!
Eagle 5 years Anniversary Event Prizes (worth $2000):
First prize (one winner, Pick a prize of two choices)
iPad Air 256G (2022) + Apple Pencil + AirPods Pro + Eagle License (3 Devices)*3 + Add 3 seats to your license (worth $1306.67)
or
iPad Pro 128G(2021) + Eagle License (3 Devices) *3 + Add 3 seats to your license (worth $1278.67)
Second Prize (one winner, worth $478.67)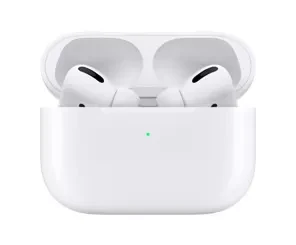 AirPods Pro + Eagle License (3 Devices) *3 + Add 3 seats to your license
Third Prize (one winner, worth $278.73)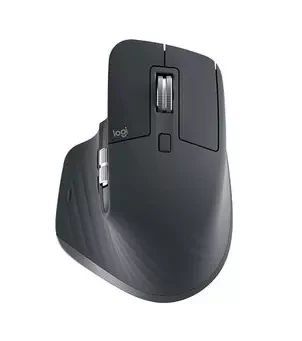 Logitech MX Master 3 + Eagle License (3 Devices) *3 + Add 3 seats to your license
Nominees (unlimited numbers of winners, worth $89.87)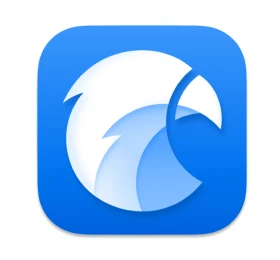 Eagle License (3 Devices) + Add 3 seats to your license
Thank You for being a part of Eagle!
Eagle's half a decade is off to a great start! Thank you to all our partners and customers throughout the years for your unconditional support and inspiration, and thank you for those who have stayed with us and believed in us from the beginning! You are how Eagle has become today!
Don't be shy and share your love with @eagle_app using #EagleHappyBirthday , join our 5 years anniversary event or kindly leave us a review here! 🥰